Report This Page
If you think that the content on this page this page contravenes our Terms & Conditions please let us know and we will take a look. 
Olli Rahnasto - Tennis Coach
Olli Rahnasto
I started my professional tennis career in 1983. When I was younger, I competed not only in tennis, but also in various other sports. I won the Finnish Championship in speed skating (an unofficial world record in my age group), triple jump and Finnish baseball. I finished my professional tennis career in 1995, and pursued a career in coaching, both nationally and internationally.
A comprehensive understanding of different sports and human movement, combined with the mental strength needed to succeed on a professional level in tennis, are the backbones of my coaching philosophy.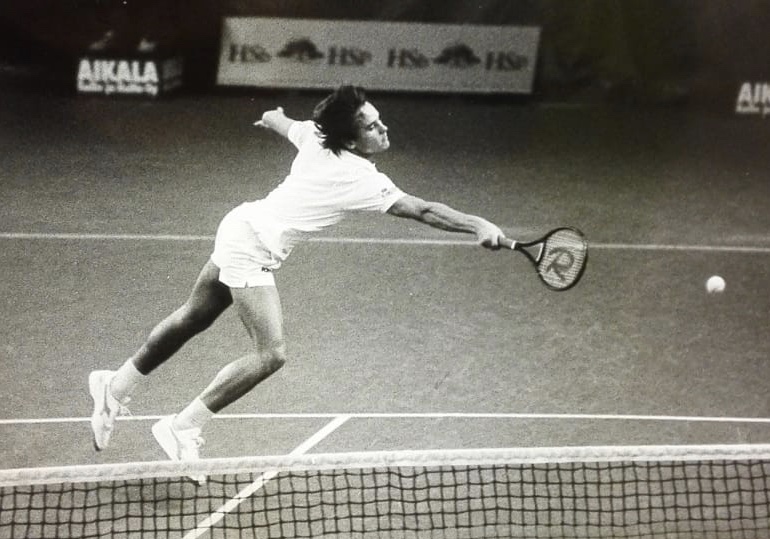 Qualifications
ATP (Association of Tennis Professional) coaching Qualification 03/94
FTF (Finnish Tennis Federation) coach of the highest degree 05/98
Several of the ITF World Coaches Conferences (1999-2017)
Member of Global Professional Tennis Coaches Association A-level
Coaching times & fees
Please contact Olli direct via email or Whatsapp.
He can be contacted via Whatsapp on +358405926194
Or you can contact him using email on olli@rahnastotennis.com
My teaching and coaching revolve around the human balance, correct posture and core – elements found in e.g. classical ballet and something I observed through my wife`s ballet knowledge and its training methods.
As a coach, I strive to identify innovative and comprehensive ways to learn tennis – both in theory and in practice, throughout the journey from beginning to play, to advancing as a player.
Experience
COACHING CAREER
ATP Professional coach
Global Professional Tennis Coaches Association A-level
Finnish Davis Cup coach and captain 7 years
Head coach of Finnish Tennis Federation 3 years
Personal coach for German, Norwegian and Finnish junior Champions U 18
Head coach of SVHR-Club Hamburg, Germany
Private coach in Norway
Personal Coach for several Finnish Davis Cup and ATP players
FTA Coach level C,B,A
Owner of RahnastoTennis school since 2002-
Head coach of Kuortane Olympic Training Center tennis summer camps since 2017-
PLAYING CAREER
ATP Professional 1983 – 1995
ATP Top 100 singles and doubles
Member of Finnish Davis Cup team 14 years