Report This Page
If you think that the content on this page this page contravenes our Terms & Conditions please let us know and we will take a look. 
Amar Saletovic - Tennis Coach
Amar Saletovic
Accomplished Tennis Professional with a proven track record of helping players of all ages and levels with their technique and overall game strategy. I believe in having fun on the court, building a strong relationship and adapting programs and lessons to every single client/group.  I enjoy innovative leadership as a manager and finding strength and passion in people.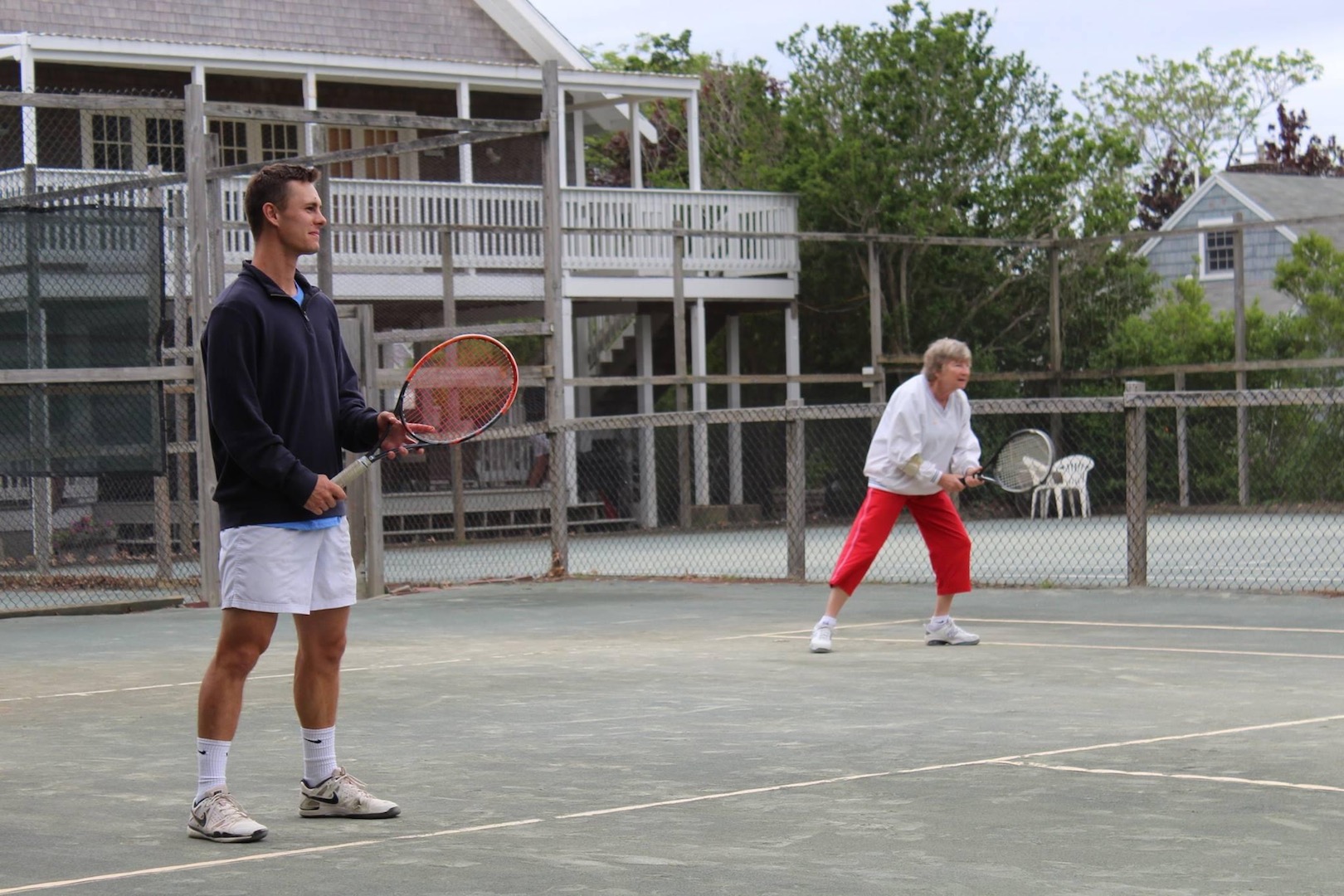 Qualifications
USPTA Professional Certification
Coaching times & fees
Please contact Amar direct for more information on his availability and pricing structure
He can be contacted via email on amarsaletovic68@gmail.com
Or via WhatsApp on +1 918 934 6227
Further information
Provincetown Tennis Club (Boston, MA, USA)
Tennis Club Sloboda (Tuzla, BIH)
Tennis Club Dramar (Tuzla, BIH)
SKILLS AND INTEREST:
Fluent in English and Bosnian/Serbian/Croatian
Proficient in Microsoft Word, Excel, Power Point
Tennis Racquet Stringing
Event Organization and Promotion
Team Leadership and Communication
Ecology advocate
EDUCATION ORAL ROBERTS UNIVERSITY Tulsa, OK (2014-2018)
Bachelor of Science in Business Management
Member and scholarship recipient of NCAA Division I Men's Tennis Team
Sports Management Minor
Awards:
Team Captain 2016-2017
2-time ITA Scholar Athlete and 2-time Athletic Director Honor Roll
2-time Summit League All-Conference Team (2015, 2016)
MVP for Oral Roberts University Men's Tennis 2015
Experience
PROFESSIONAL EXPERIENCE:
Part-time advisor and hitting partner of 2 ATP and WTA players (2020)
PROGRAM ASSISTANT AND TENNIS PRO – CLIFF DRYSDALE TENNIS Houston, TX (2018-2019)
Leading private and group lessons – Leagues, Junior Academy, Tennis 101, and Cardio Tennis
Developing junior programs through NetGen by organizing weekend clinics and tournaments and presenting in local schools
Co-managing academy lesson plans
Provided stringing and racquet advisement
Overseeing all the social events in the club including weekly round robins, club championship tournament, and member outings
TENNIS DIRECTOR and HEAD PROFESSIONAL Provincetown, MA (2017 – 2018)
Managed all club operations and design of the programs and services
Hired staff members including Assistant Teaching Pro and Administrative Assistant
Operated with a $100,000 budget provided by Provincetown Tennis Club and AS Tennis LLC
Administered and created the club budgeting plan for 2018
Directed member recruitment and relations, facilitated the club board meetings, staff meetings, and social events
Developed a marketing campaign and the official website to increase the existing membership size of 100
ASSISTANT TENNIS DIRECTOR Provincetown, MA (2016 – 2017)
Provide a tennis program which caters for all adult and children, incorporating clinics and private lessons – 120 participants
Coordinate program operations including financial feasibility analysis and budget projections
Communicate information to members through social media outlets and weekly email updates
Team leadership – organized weekly team meetings to handle day-to-day duties, weekly events, and monthly plan
VOLUNTEER EXPERIENCE:
ORU WOMEN'S TENNIS STUDENT ASSISTANT COACH Tulsa, OK (2018)
Organized hitting sessions, warm ups, and private lessons
Built conditioning program for 9 players with Strength coach and Grad Assistant
Partnered with Graduate Assistant to build performance evaluation post match/practice
ORAL ROBERTS CAFETERIA COMMITTEE Tulsa, OK (2017)
Student athlete representative – selected by the Student Body President
Assisting in developing a monthly nutritional plan
Testimonial
References Available From:
LISA GRATTAN WTA Board of Directors Player Representative - +1 727.643.8285 Lgrattan@aol.com
Testimonial
As a former Division 1 athlete at the University of Tulsa and Graduate Assistant at Oral Roberts University, I have had the greatest moments knowing Amar Saletovic for the past 4 years. He is a remarkably hard-working and focused individual. During his studies, Amar showed discipline, took feedback extremely well, and carried the team as team captain. I would like to take the opportunity to recommend Amar for your 2020 graduate program. Day in and day out Amar puts his absolute best foot forward through everything that he does academically, professionally or on the tennis court. His ability to efficiently perform under pressure while motivating his teammates is one of the things that I admire about him the most. Amar is at his best in a group environment and is consciously proactive at getting full involvement of all other team members to derive the best results possible. As his former coach, I witnessed his great achievements and athleticism, but also his ability to bring energy, quality, and commitment. Amar was a valued team player due to his respect and caring aspects when it comes to others. Also, he has been involving himself in different academic programs during his studies and spent summers training and working in some exceptional country clubs. He showed professionalism, ability to learn and adapt, and companionship. It is for these reasons that I offer my recommendation for Amar without reservation. His academics, work experience, and tennis knowledge will be an asset to your team. If you have any questions regarding this recommendation, please do not hesitate to contact me.
BETSY BARBEAU Club Treasurer Provincetown Tennis Club +1 781.249.5804 betsy.barbeau@gmail.com
Testimonial
Ashley Watling Director of Junior Development Southern Hills Country Club +1 918.644.1225 watlingashley@gmail.com
TERRY SHANNON Associate Professor of Sport Management Oral Roberts University +1 580.310.4370 tshannon@oru.edu