Report This Page
If you think that the content on this page this page contravenes our Terms & Conditions please let us know and we will take a look. 
Scott Wakefield - Tennis Coach
West Sussex
United Kingdom
Scott Wakefield
Scott is currently Head Coach at the beautiful Aphrodite Hills Tennis Academy in Paphos, Cyprus.  He has extensive coaching experience in many top clubs in the UK and Cyprus and has over 25 years experience coaching on court.  Scott and the Academies philosophy is 'there are no strangers, just friends we have not yet met.'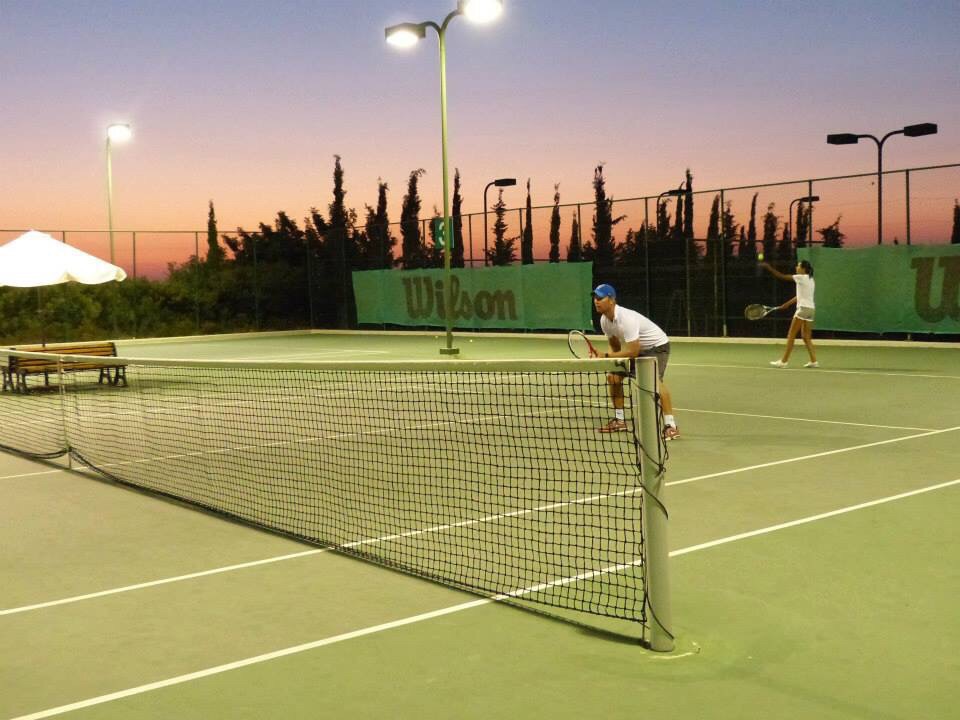 Qualifications
LTA Senior Performance Coach
Certified Racket Stringing
Cardio Tennis instructor
Coaching times & fees
Scott and his team of coaches are available for one on one training and group training. Please contact Scott directly using his email of Scottwakefield50@gmail.com or his telephone number: +357 99191275
Further information
Here is Scott in action with some of his holiday makers in Paphos. Some famous names in there too… Miles McLagan, Sergio Casal – see if you can spot them…
Experience
Recent Positions:
Head Tennis Professional Aphrodite Hills Tennis Academy, Cyprus
2014 & 2015 Head Tennis Professional for Annabel Croft at Aphrodite Hills Tennis Academy, Cyprus
2016 to Present Head Tennis Professional / Director of Coaching at Aphrodite Hills Tennis Academy, Cyprus
Playing standard:
Junior and Senior Hertfordshire county champion.
Bio:
I have been a full time tennis professional for over 25 years.
I have been the Head Professional at some of the most presigious clubs in Hertfordshire- Buckinghamshire and Surrey.
I have a wealth of teaching experience from beginners to world ranked players.
I have worked with Sergio Casal and Miles Maclagan.
What is the best thing about my job?
Meeting new players of varying abilities from all walks of life and sharing my passion of tennis with them.
Teaching at Aphrodite Hills superb 5* resort plus Cyprus has one of the best climates in Europe.