Report This Page
If you think that the content on this page this page contravenes our Terms & Conditions please let us know and we will take a look. 
Sebastian Dartnell - Tennis Coach
Sebastian Dartnell
Coached top ITF juniors alongside Toni Nadal and Carlos Moya at the Rafa Nadal Academy. As a player, top 10 English Junior, ranked #2 in USA for Dalton State NAIA, ranked #20 for Young Harris College NCAA. Currently Director of Tennis at Olaso Academy in Singapore.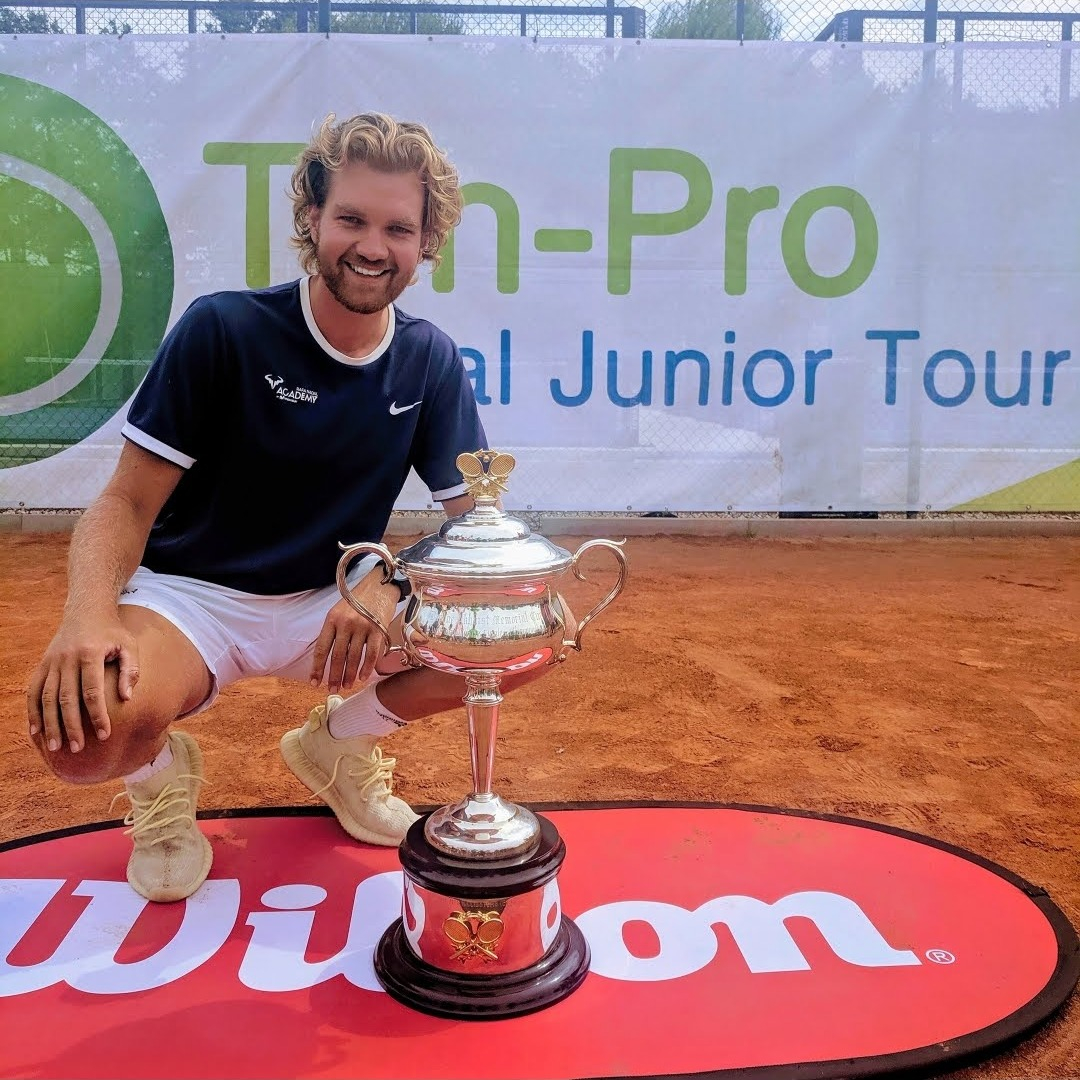 Coaching times & fees
Please contact Sebastian direct via email or WhatsApp.
He can be contacted via WhatsApp on +6582296603
Or you can contact him using email on srwdartnell@gmail.com
Experience
Rafa Nadal Academy – Lead Coach of ITF Group, 2018-2021
Led a team of 27 dedicated professionals as the Team Leader at the prestigious Rafa Nadal – Academy, a world-class tennis training facility
Managed logistics of all players travelling internationally to compete in professional tournaments
Contributed to and maintained cloud-based player tracking system, used throughout RNA to coordinate multiple departments
Collaborated with 3rd party developers
Collaborated closely with coaches, sports psychologists, and fitness trainers to ensure a comprehensive and integrated training approach for players
Acted as a liaison between players, their families, and the academy, providing ongoing support and addressing any concerns or issues
Increased NCAA acceptance rate for players from 50% to 90%
Olaso Academy – Director of Tennis, 2020-present
Oversee all aspects of the Academy's operations, including player development, coaching staff management, program implementation, and facility maintenance
The Youngest Director in Olaso's history
Developed and implemented long-term business strategies, resulting in increased revenue and brand recognition within the tennis community
Conducted performance reviews, manage exit interviews
Collaborated with external partners, including equipment suppliers and tournament organizers, to secure sponsorship deals and maximize the academy's exposure
Increased member base through new initiatives in the Recreation Department
Coordinated all tennis activities for member base of over 5,000
Developed and executed marketing and promotional initiatives to attract new clients and expand the academy's reach, resulting in a significant increase in enrollment
Established and maintained strong relationships with players, parents, and industry professionals, ensuring high levels of client satisfaction and repeat business
John Newcombe Academy – Tennis Professional, 2016-17
NCAA #20 and NAIA #2, 2012-16