Report This Page
If you think that the content on this page this page contravenes our Terms & Conditions please let us know and we will take a look. 
Shawn Cummings - Tennis Coach
Shawn Cummings
I have excellent communication and customer service and skills along with knowledge in Technology developed in 17 years of working in the sports industry. Over the pandemic I wanted to further my skills and branch out into more then to just on court tennis teaching I completed a diploma in social media marketing and recently finished my Diploma in Business. I am now looking into a career change that blends by natural ability to work with clients face to face on and off the court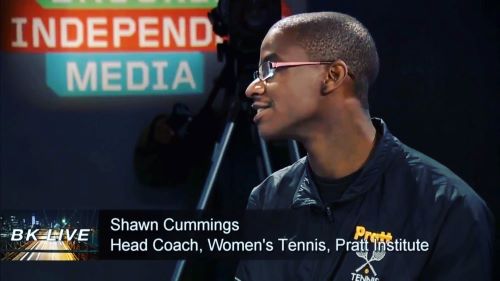 Qualifications
United States Tennis Association/USPTA/PTR—-Certified in Ten and Under High Performance
United States Tennis Association/USPTA/PTR—- Certified in High Performance Training
Coaching times & fees
Please contact Shawn direct via email or WhatsApp.
He can be contacted via WhatsApp on +61458230005
Or you can contact him using email on shawn.cummings@outlook.com
Click here to check out more videos on my YouTube Channel!
ACCOMPLISHMENTS
2017 U10 girls team State Champions (NSW)
2013-2015 women's HVIAC Champions
2013-2015 Men's HVIAC Champions
2015 men's tennis coach of the year for the HVIAC.
2013 and 2014 women's tennis coach of the year for the HVIAC.
Scholar athlete of the year in all athletics with the highest GPA 4.0, my freshman year.
Experience
25/10/22-Present: Head Tennis Coach/Centre Manager, Tennis Nation (Sydney, Australia)
Manage Centre tennis court bookings and relationships with Permanent Court hires. Continue to develop, grow and expand tennis programs at the centre. Develop and coach all levels of players from beginners to High performance. Supervise and train new and existing coaches in new ideas and techniques. Maintain partnerships with companies and council along with maintenance of the tennis facility.
6/1/20—7/15/2021: Senior Coach, Neutral Bay Club (Sydney, Australia)
Coach development programs for kid's age ranged 4-16 during afterschool programs. Also run adult women clinics helping them get prepared for competition.
10/10/2016-5/5/2019: Senior Coach, Voyager Tennis Academy (Sydney, Australia)
My key responsibility at Voyager was to Bridge My collegiate coaching knowledge with the current tennis players who are ready to either turn pro or pursue college careers. I was the lead Coach for our Junior program with involved commutating with parents and helping them develop a tournament schedule during holiday brakes along with communicating with the school, so everyone knew what was always happening. Most importantly relating to university tennis, I mentored our senior players on what American schools are looking for, what they should be looking for and using my best quality of building rapport and trust very quickly to get the most out of each player I work with.  Trained and travelled with ITF and high-level players in the academy throughout Australia and Asia countries.
I supervised professional and junior staff on how to implement the ten and under curriculum for a program of over 400 kids. I was tournament director for various 10 and under tournaments as well developing lesson plans for our junior development and high-performance programs. I conducted fitness training for tournament players and ran cardio class for adults. My administrative duties included daily attendance and court assignments as well as monthly reports to parents on progress made.
Testimonial
I am writing to express my sincere gratitude for Shawn's incredible work with my son over the past year or so. His approach to coaching is genuinely remarkable. As a fundamental coach, Shawn can break down complex techniques into simple, understandable steps that my son could grasp and execute on the court. His dedication to ensuring that he mastered each skill before moving on to the next was inspiring to watch. What's more, his ability to connect with him on a personal level has been invaluable. His positive attitude, patience, and encouragement have helped him build confidence on the court. As a parent, seeing my son's transformation since he started working with Shawn has been incredible. He has become a more disciplined, focused, and determined young man and his tennis progress has been remarkable. We are truly grateful to have him as our son's coach.
Kasra
Testimonial
Coach Shawn Cummings is simply AMAZING, and an exceptionally experienced, knowledgeable and thorough tennis coach. My husband and I came across Shawn when he allowed my son to join his tennis squad, and we have never looked back. We jumped at the chance to have him as my son's personal tennis coach with no hesitation, as we knew we would have no regrets in that decision! Having the utmost confidence in the expertise of your son's coach is absolutely priceless and we knew that he would be in great hands. We knew that Shawn would make it is his greatest priority to turn my son's tennis game weaknesses into strengths. He has made my son feel at ease with his thorough, caring, professional and supportive approach to coaching and has been a big contributor to the exponential growth that my son has shown both in his physical and mental tennis game. Despite my son only being 11 years old, his maturity on the tennis court is second to none, and this is primarily due to the coaching that he has received from Shawn. Whilst the journey has not been easy, Shawn has always remained patient, and has always been the first one to encourage him to 'keep going' - something of high importance on my husband and my list, due to my son's young age! His sense of humour and always friendly vibe doesn't hurt either, as it helps to provide my son with the reassurance that it is 'ok' to lose once in a while! I cannot recommend and sing the praises of Coach Shawn highly enough! If you want a tennis coach for your child that is confidently professional with a heart, then he is the tennis coach for you!
Mr B and Mrs W Yeung
Testimonial
Shawn is an awesome tennis coach! He's helped my son improve his game in so many ways. Shaun really knows his stuff and he's super patient and encouraging. He's helped my son improve his serve and groundstrokes a lot, and now my son feels way more confident on the court. I totally recommend Shaun if you want to take your kid's tennis game to the next level!
Florence Wong