Report This Page
If you think that the content on this page this page contravenes our Terms & Conditions please let us know and we will take a look. 
Stephan de Kock - Tennis Coach
Stephan de Kock
Stephan has been actively coaching on the ATP Tour the last 10 years. With highlights as a coach of 2 Grand Slam Finals and 4 World Tour Final appearances with players. Over the years, Stephan has developed a training philosophy that concentrates on performance-based coaching, precise stroke technique, efficient movement and footwork, mental focus and strategic shot selection.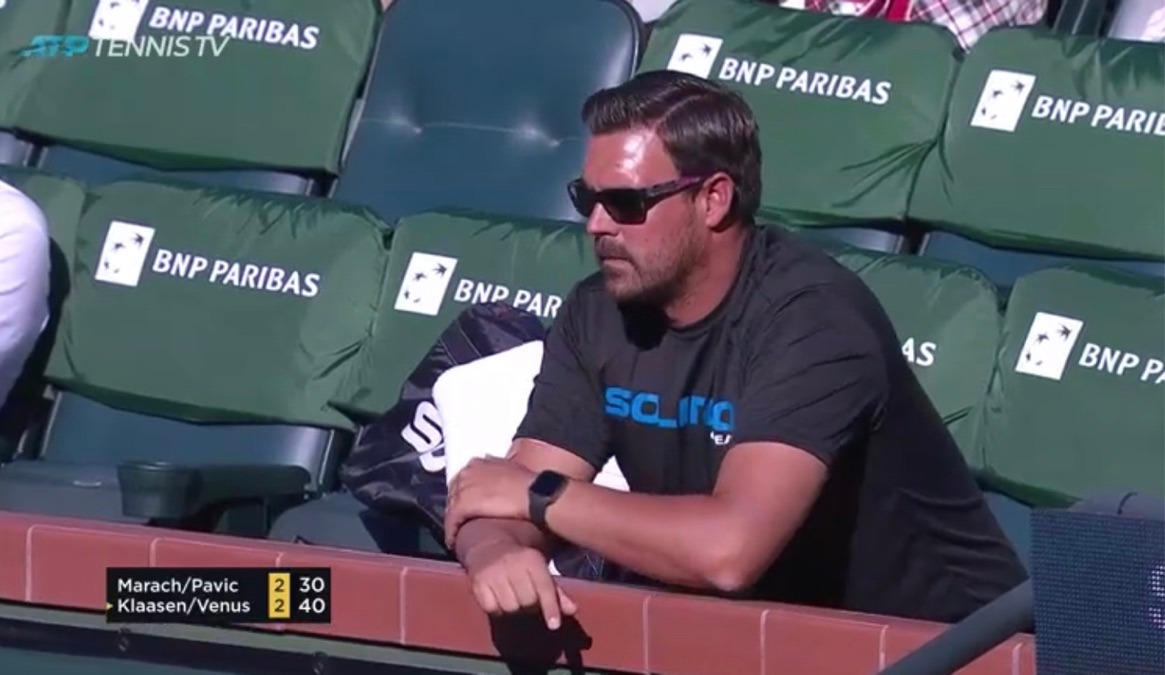 Qualifications
Sep 2006 – Nov 2006: BTI, SATCA
Dec 2009 – Dec 2009: Play and Stay,  TSA
Jan 2010 – Mar 2010: INS, ITF
Jan 2013: Level B, GPTCA
Jan 2014: GPTCA Level A – ATP Certified Coach
Coaching times & fees
Please contact Stephan direct via email or WhatsApp.
He can be contacted via WhatsApp on +27723415033
Or you can contact him using email on gsdekock@lantic.net
Coach Stephan de Kock has assisted players in reaching the following results:
ITF Future: – 50+ Wins (Singles and Doubles)
ATP Challenger: – 20+ Wins/Finals (Singles and Doubles)
ATP Tour titles:
ATP 250: 26 Titles
ATP 500 Halle, Germany 2015,2017,2019, Doubles Titles
ATP 500 Tokyo 2015, Washington 2019/21, Doubles Title
ATP 1000 Maters, Indian Wells 2017, Shanghai 2015 Doubles Title
World tour Finals Doubles 2017 /2019 Runner Up
Top Grand Slam Results:
Australian Open 2014 – Finalists Doubles
Wimbledon 2018 – Finalists Doubles
US Open 2014 – Quarter Finalists Doubles
French Open 2015 – 3rd Round Doubles
Experience
01.01.2010 – Present: ATP Tour Coach, ATP Tour Inc.
Touring Coach on the world tennis tour
Management of players
Tactical and technical coaching
Video analysis
01.02.2010 – Present: Academy Director at Sinnet International Tennis Academy, Pty.
Management of all financial components, developing day to day operations and management thereof.
Monthly and weekly financial statements and reconciliation
Management of staff and their duties
Player Pathway and player development
Communicating with clients and sponsors
01.08.2006 – 30.01.2010: Director of Tennis at Spier Tennis Academy – Kainos Tennis Academy
Development of satellite branches and implementation of operations
High Performance coaching
Management of coaches and player programs
Testimonial
I have worked side by side with Stephan de Kock the past 13 years in various aspects of tennis coaching. Firstly, he has proven himself in the development of junior players by coaching with me for 4 years in Cape Town and developing young players from grass roots level to national champions. Thereafter I have spent time with Stephan on the road traveling with top juniors to national and international tournaments and have seen him have great success with he's players. We also traveled with the under 18 National team to the African Cup, where he's players were very successful, of which the top boy was Lloyd Harris. During my time with Stephan, he also discovered Raven Klaasen and decided to become Raven's personal coach at he's own cost in the beginning, which I felt was a great personal sacrifice and showed he's commitment, love and passion for tennis. Raven became and is still one of the best doubles players in the world and Stephan has been a huge part of that success. He has since worked with numerous other top players as well, including Aisam Qureshi (Grand Slam Finalist), Eric Butotac (Grand Slam Finalist), Oliver Marach (Grand Slam Winner) and many more. Stephan also has experience with team events, where he assisted Former DAVIS Cup Captain, Earl Granger to DAVIS Cup and was also part of the SA Campaign to the ATP Cup in Australia in January 2020. Stephan also captained the National tennis team to the All Africa Games with great success. Stephan will be a great asset to any team aspiring to have maximum success and the results he's achieved the past 15 years is proof of that.
Pieter Norval, Tennis director - Norval Tennis Academy & former world #15 doubles player
Testimonial
I've interacted with Mr. de Kock over the last couple of years whilst pursuing sponsorship opportunities for my company. During this time, I've had the privilege of observing Mr. de Kock in the execution of his duties on the ATP tour. Mr. de Kock is efficient, detail-oriented- and extremely competent. Drawing comparisons to what's required to excel in a corporate environment (especially in our industry), I observed various traits we would look for when recruiting at an executive level. His organisational and logistical skills are exceptional. Managing the various logistical elements and people daily requires a highly structured and controlled person with a clear presence of mind and a calm demeanour. Add to that the pressure and human elements of professional sport, and you have an exceptionally dynamic and challenging environment to navigate. To observe Mr. de Kock do this with utmost efficiency is always a real pleasure. What impresses me most is his interpersonal effectiveness. How he keeps his players motivated and focused for lengthy spells to perform at their peak is a rare skill and highly revered in any high-performance environment. Mr. de Kock provides guidance and in-depth insight unambiguously and positively, which is highly valued by his team. It's also evident that he's well-liked, trusted and respected amongst peers on the ATP tour. In summary, we assessed coach Mr. de Kock and his players as an asset to our brand. For the same reason, I highly recommend him for any position he's applying for. If you have any questions, please do not hesitate to contact me at jakes@expatexplore.com or +27730494779 Sincerely,
Jakes Maritz Board Chairman and Co-Founder