Report This Page
If you think that the content on this page this page contravenes our Terms & Conditions please let us know and we will take a look. 
Stuart Wilkinson - Tennis Coach
Stuart Wilkinson
An inspiring, loyal and creative individual with a wealth of experience from grass roots domestic and international development through to the ultimate high end performance success in elite disability tennis and multi-sport arenas. With 20 years coaching experience demonstrating a hard working attitude with flexible approaches to people development and organised planning to maximise results at international tour level, world championships and Paralympic games.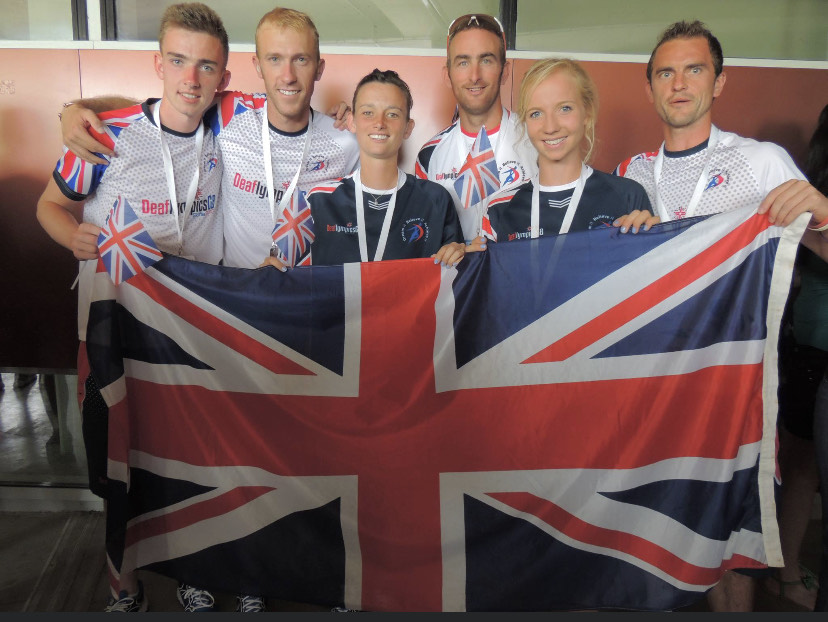 Qualifications
Coaching Qualifications:
level 4 Lta licensed + coach
Itf registered coach
graduate of the UK SPORT elite programme
UK sport Mentor course graduate
BA Homs Tennis leisure management
first aid
DBS checked
Coaching times & fees
Hourly Rates – discussed at the time to meet the needs of the client
In order to discuss this and my availability, please email me on stuartwilkinsontennis@gmail.com
Or
Call or message me using Whatsapp on +44 7734461269
Further information
Lead National Coach 2010 – Feb 2018 (other medal achievements)
5 World championships Medals Gold x 2 (most recent April 2017) medals with the GB quad team (2 silver and 1 bronze)
2017 – Singles Masters champion coach – Alfie Hewett
2017 – Doubles masters coach GB – Alfie Hewett and Gordon Reid
London 2012 women's doubles Bronze medal
Rio 2016 Men's singles Gold, Men's singles silver, Quad doubles bronze Ladies doubles bronze, Men's Doubles silver
Deaf Tennis National Coach 2015 –
Feb 2018 Junior world championship Gold
Deaf Olympics – Bronze medal
Senior world championships Bronze medal
COACHING ACHIEVEMENTS –
Disability Tennis Highlights International Tennis Federation – Coach of the Year 2016-2017
Individual Coach to Alfie Hewett 2016- October 2019
Rio Paralympic Singles and Doubles Silver medallist
Us Open Singles champion 2018 2019
Us Open Doubles champion 2017,2018,2019
Roland Garos Singles Champion 2017
Singles Masters Champion 2017
Wimbledon Doubles champion 2016/2017/2018
Individual coach to Andy Lapthorne – 2004 – 2017
Rio 2016 Singles quad silver
1 singles Grand-slam title (Us open)
7 doubles Grand-slam titles (Australian open and US open)
3 Super series singles titles and 8 Doubles titles
World no.2 Singles and world no.1 in Doubles
Individual coach to Peter Norfolk – 2007 – 2012
Beijing 2008 Gold medal singles and Bronze doubles
4 singles Grand-slam titles (Australian and US Open)
8 doubles Grand-slam titles (Australian and US Open)
12 super series titles
World ranked singles and doubles no.1
Experience
EMPLOYMENT HISTORY:
Feb 2018 – Current – Self Employed Tennis coaching consultant – Uxbridge Tennis Club and other third parties
Designing and leading all tennis programmes
Cardio tennis
Team technical tennis sessions
Mini tennis development sessions
Junior performance sessions
Adult Beginner classes
Adult club level classes
Jan 2010 – Feb 2018 Lead Programme Coach – The Tennis Foundation
Lead a team of skilled experts such as Sports Psychologists , Lifestyle advisors , strength and conditioning coaches, tennis coaches and hitting partners to create a working dynamic to maximise performance.
Design individualised competition and training plans; monitor, review and adapt them where necessary, using personal feedback and outcome data.
Travel extensively around the UNIQLO/Grandslam world tour.
On court CAPTAIN and manager for the GB Quad tennis AND GB deaf tennis team.
Coaching a range of sport-specific skills in a clear, safe manner to experienced world class coaches, lesser experienced national coaches, development coaches and non-sport specific support staff.
Several media appearances on live BBC news or recorded Channel 4 documentaries.
Recruitment and training of new athletes and staff-from multi-sport national British Paralympic Association or UK sport talent days
Maintain thorough knowledge of all rules, game procedures, coaching techniques and current trends in tennis by attending conferences, workshops and peer learning.
Successfully obtained and passed a position on the UK Sport Elite programme (cohort 2014 -2017)
Successful graduation from UK sports MENTORING course.
Lead a team of 6 individual coaches CPD programme, identifying key development areas, providing clarity on the performance system and represent the governing body by presenting at national and international conferences. I am extremely proud to have been the lead coach in the most successful period of British wheelchair tennis ever achieving record breaking medal success.
Jan 2004 – Ongoing Overseas Development Fund consultant International Tennis Federation
Work with a specific contact within a developing country to establish a disability tennis and or sporting programme.
Meet politicians, federation executives, sponsors, medical experts, coaches and athletes to explain and sell the benefits of disability tennis and the positive social and economic benefits to their country.
Deployed in to unknown environments requiring me to gather information, and facilitate political or social situations and create a shared vision.
Document, Report and present back any findings, recommend pathways and initiatives and help design self-sustaining projects bespoke to the climate that the project would operate in.
Inspire local people, players, coaches and press by making sport accessible, fun, and to show the activity in a positive manner.
Countries worked with within this project have included; India, Bulgaria, Vietnam, S Africa, Romania.
Present at the International Tennis Federations national coaching conference at World Team Cup and international conferences on behalf of Wheelchair tennis.
Head Coach at the Johan Cruyff Junior camps for disabled children designing the international schedule, manging the day to day logistics and ensuring all elements of the camp run smoothly
Sep 2000 – Jan 2010 Self-employed tennis coach working in the London borough of Hillingdon (Junior school Multisport and Tennis coach)
During my time as a self-employed tennis coach I created club school links with 8 junior schools in the London borough of Hillingdon delivering afterschool tennis clubs, curriculum time tennis sessions and multi-sport sessions. Day to day tasks included registering pupils, collecting payments, liaising with parents and promoting tennis within the managed tennis clubs. Other roles included:
Individual tennis coach to 2 able bodied tennis players both with ITF junior world rankings coaching them to sporting scholarships in the USA. (Arizona state/UCLA)
Effectively communicated with a diverse group of athletes, coaches and game officials.
Worked within the local community and exhibited excellent teamwork and a strong work ethic by promoting multi-sports and tennis in junior schools across the borough.
Identified the needs of the community and designed local programmes for targeted groups, e.g. Girls only sessions,
Disability sessions, age banded sessions and half-term school clubs
Worked with 8 Local primary schools delivering Tennis and multisport PE sessions before, during and after school.
Trained junior school teachers on inset days to be able to deliver physical sport specific sessions within their PE lessons
Testimonial
Stuart originally got me into tennis at the age of 5 years old and coached me for over 10 years. He inspired me to get into coaching myself and I am now a Level 4 LTA Accredited Coach. Stuart always went above and beyond to help me develop as a competitive player and a person. Always adapting to my individual coaching needs and having endless patience.
Matt Brooklyn - Tennis Player
Testimonial
My name is Matt Brooklyn and I received a full scholarship to attend one of the premier tennis universities in America, UCLA, where I played number 1 singles. I had multiple wins over ATP top 100 singles and doubles players. Stuart was a driving force behind me reaching the level I did. He is an excellent coach that finds different ways to connect with his players to help improve their game and develop the all round skills necessary to succeed on the court. He invests himself thoroughly into every player he coaches and works tirelessly in doing so. Along with his knowledge and work ethic, Stuart is one of the most sincere and genuine people I've ever met.
- Tennis Player
Testimonial
Stuart has been my coach for over a year now and he has really made a difference to my confidence and thinking on court. Our lessons are always well structured and push me to work hard. I never stop learning when we have our lessons and feel that whilst I'm still developing the execution of my strategy in a match play situation, with Stuart's guidance and support my thinking around shot selection, technique and understanding of the game has definitely got better. I am currently training hard to complete at the European Deaf Tennis Championships in July and look forward to working with Stuart to continue pushing me hard and supporting me with my player journey. Stuart is very deaf aware which is great and knows what works well with me when coaching so that I can get the most out of our lessons.
Valerie Copenhagen - British no.2 Deaf lady player