Report This Page
If you think that the content on this page this page contravenes our Terms & Conditions please let us know and we will take a look. 
Sunball Tennis
Sunball is an international tennis management company, based in Germany and partnering many first class hotels around the world, mainly in Europe. We run tennis academies and tennis clubs in the following touristic destinations: Italy, Spain, Portugal, Greece, Cyprus, Germany, Austria, Turkey, Croatia, Tunisia, Egypt and Dubai. Sunball is the market leader in tennis in tourism in Europe.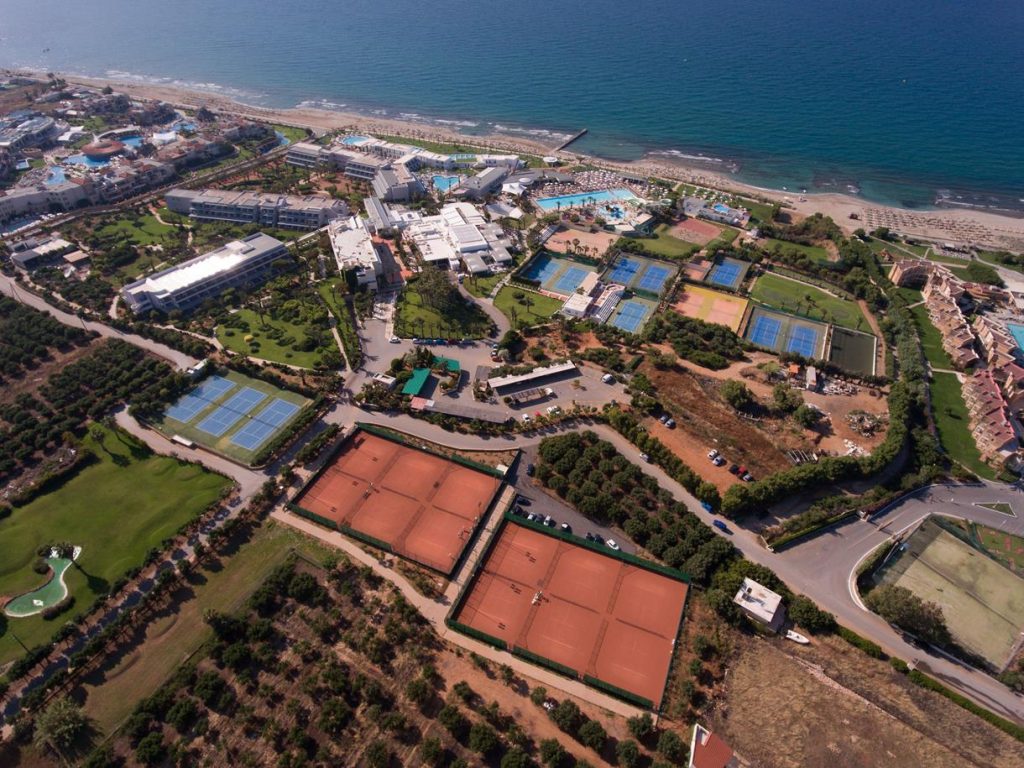 Some of the resorts you will expect to see on a Sunball Tennis Holiday
No jobs currently available, but feel free to send in your C.V.
Hotels & Resorts all around the World
More than 300 tennis courts in 12 different countries. Other sports facilities, swimming pools, beaches, gyms, restaurants etc. are always available.
Tennis Coaching and Tournament / Social Play
Professional organisation of the tennis center with international coaches. We offer a large tennis program with lessons, tournaments, equipment rental and sales for all age groups and playing levels.
Full time, Part Time and Self Employed Jobs
We offer full time jobs all year round for coaches who work with us on a permanent basis, but also short term jobs from 2 weeks up to some months on a flexible basis.
Click the link to find out more about some of our trainers.
Testimonial
These were perfect five days training camp in the Hotel Canyamel Park in Mallorca. The tennis courts are in very good condition. On the grounds, in the hotel, by the pool, on the beach only good-humored people. The travel organization in advance was absolutely trouble-free. Thank you very much.
Steffi Fehlbier
Testimonial
We had a wonderful holiday at Rocco Forte, Verdura Resort, Sicily. The trip was very well organized. The resort is located in a very beautiful Sicilian countryside, is very spacious and offers a lot of rest for recreation. The staff and the tennis coaches were always very friendly, courteous and helpful. The training hours with our coach Peter were absolutely great. All strokes were competently and professionally conveyed to us in a pleasant relaxed atmosphere. Thank you again for this. In addition, we received many valuable tips for our stay in Sicily. We were well looked after and can recommend a Sunball tennis holiday only.
Loretta Materla
Testimonial
The Aldiana Calabria is a wonderful modern hotel with great children's entertainment. Recreation, fun and sport for the whole family. Our highlight was ATP coach Benjamin Martinez. An absolutely great tennis coach.
Sascha