Report This Page
If you think that the content on this page this page contravenes our Terms & Conditions please let us know and we will take a look. 
Sinisa Dimic - Tennis Coach
Sunny Dimic
Sunny joins ST Coaching Team with great experience in teaching adults and juniors of all ages and abilities. He has previously managed several prestigious clubs in London and surrounding areas. Sunny is passionate about what he does and gets great satisfaction from watching his students develop and improve the technical, tactical, physical and mental aspects of their tennis. Lessons are devised to suit individuals, smaller or larger groups. In his lessons Sunny will employ different teaching techniques to help you improve your game. His teaching philosophy is very simple: "I want you to have enjoyment while playing better tennis" He offers coaching on individual basis, shared lessons for two, three or four players or Playing In lessons on request.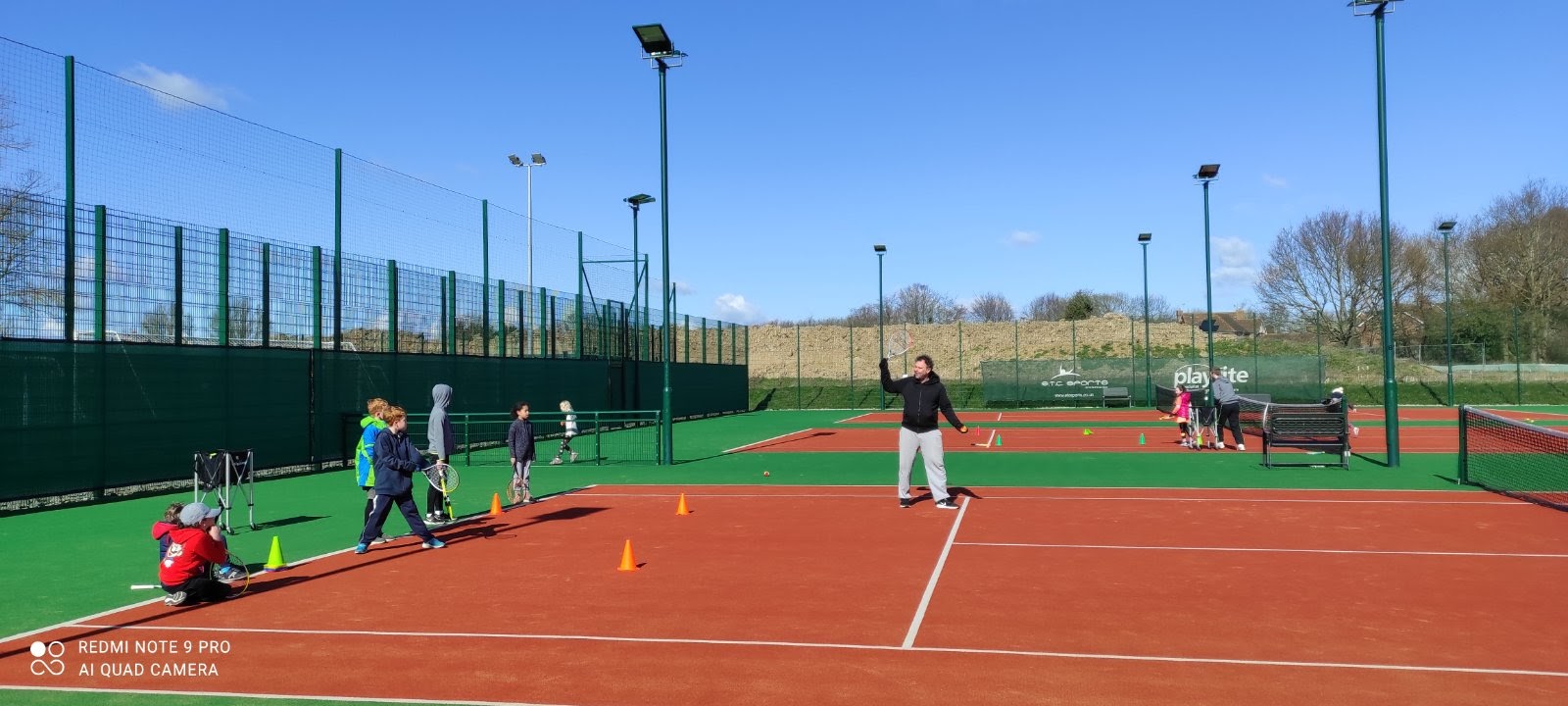 Qualifications
Tennis Coach Diploma – April 1992 (Serbia)
LTA Club Coach Award (LTA Level 4) – June 1997 (United Kingdom)
Coaching times & fees
Please contact Sunny direct via email or Whatsapp.
He can be contacted via Whatsapp on +381 7498 740 794
Or you can contact him using email on dimics1968@gmail.com
Sunny was Top 20 as a junior in ex-Yugoslavia, playing competitively against players such as Goran Ivanisevic. Coached Filip Krajinovic (highest ATP ranking 26) when visiting hometown during summer holidays. Sunny holds LTA Level 4 Club Coach Award and Serbian Coaching Qualification.
Sunny known as the "trouble shooter" is a great asset to any tennis club in the UK. His aim is simple: "l want you to have enjoyment while playing better tennis". Tennis philosophy based on 3E's: Entertainment – Education – Exercise
He is not keen on "empty" courts when coaching. Likes using teaching aids.
Coaching tips of the week is his "little" obsession on the club's notice board. He likes to give handouts to his students as often as possible. He also does racquet re-stringing and is very passionate about it.
Experience
Playing experience:
Under 14's: Yugoslavia ranked 11, Serbia ranked 3, Vojvodina ranked 1 Represented County Vojvodina in The National Cup Championship
Under 16's: Yugoslavia ranked 26, Serbia ranked 5, Vojvodina ranked 1, Represented County Vojvodina in The National Cup Championship
Under 18's:  Yugoslavia ranked 35, Serbia ranked 7, Vojvodina ranked 1
Senior Category: 1992 ranked 25 in Yugoslavia Highest rating in the United Kingdom – 1.5 (1993/94)
Coaching experience:
2023: Joined coaching team at Sheen Tennis Club & ST Coaching team at Weybridge Tennis Club & Oxshott Tennis Club.
Sep 2002 – Dec 2016 COOMBE WOOD LTC (Kingston Upon Thames) Position held: Head Tennis Coach
April 2000 – April 2002 CRAWLEY LAWN TENNIS CLUB (Crawley) Position held: Head Tennis Coach
April 1998 – April 2000 CHRIS LANE TENNIS CLUB (Woking) Changed name to: David Lloyd
August 1995 – April 1998 DAVID LLOYD CLUB (Enfield) Position held: Full Time Coach and Tennis Director
1987 – 1992 ZAK SOMBOR TENNIS CLUB (Serbia) Position held: Assistant Coach (Part time)
Testimonial
To whom it may concern, I would like to give my reference in relation to Sunny Dimic, who was the former Head Coach at Coombe Wood tennis club. I trained with Sunny for 3 years, regularly having two lessons a week, in the summer and the winter. I was looking to improve my game and imagined I would only have a few lessons, but we developed a great rapport with each other, especially as Sunny always made the lessons not only technical but fun and interesting. I saw how fantastic he was with the kids at the club and really put a lot of effort into organising and promoting the kid's camps, which I was more than happy to send my daughter to. I would not hesitate to recommend him as a Head Coach, a role which I am sure he would bring his warmth, experience enthusiasm and expertise.
Will Bryant, Distillate Broker, PVM Oil Associates Ltd
Testimonial
My name is Philip Parkin and I have known Sunny for over 20 years. I have always found Sunny to be very professional and organised. He is a great coach to all levels and continues to strive to improve. I would highly recommend Sunny to anyone who wants to improve their tennis programme or their own tennis.
Philip Parkin, Weybridge Tennis Academy, LTA licensed level 4 coach
Testimonial
I have known Sunny for more than 20 years. We previously worked together at The Chris Lane Club, an independent tennis & family club in Surrey. He is reliable, organised, trustworthy and extremely professional with a sound knowledge of teaching tennis. He is able to work with players of all ages & abilities in both group or 1:1 situations. He is friendly and able to engage with all types of people. He is also one of the hardest working Tennis Pro's I have ever worked with! I can vouch for Sunny 100% and am more than happy to give him a reference if needed.
Jo Washington, LTA Level 4 Tennis Pro