Report This Page
If you think that the content on this page this page contravenes our Terms & Conditions please let us know and we will take a look. 
Tennis Excellence - Australia
Western Australia
Australia
Tennis Excellence
TE Values – FUN, PASSION, PROFESSIONALISM
TE Mission – Happy, quality coaches providing extraordinary experiences for our players and their families
We have a reputation for providing a fun, welcoming, positive atmosphere backed by professional structure & strategy
Tennis Excellence is a professional tennis coaching business for all ages and standards. All our classes are conducted by fully qualified coaches with current Working With Children cards, Police Clearance Certificates.
Click the link to find our full list of coaches!
The Tennis Excellence Performance Head Coach is responsible for the performance of all Performance programs and private clientele to meet the business objectives of Tennis Excellence. A key objective is the running of group programs and private lessons to the highest quality to appeal to existing and prospective customers. To fulfil these responsibilities the Tennis Excellence Performance Head Coach must be effective in conducting group and private lessons, leading coaches, portraying a strong, positive and enthusiastic presence. The Head Coach must also be strong in relating to people. This position allows for flexible working hours provided client commitments are met. Apply here!
54 courts of varied surfaces over multiple Locations in the Perth Metro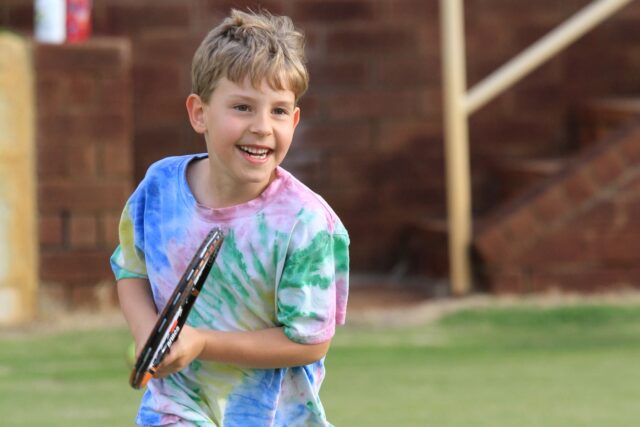 For kids who are looking to start their tennis journey – Hot Shots Coaching is the program for them!
Coaching sessions are run by our qualified Tennis Australia coaches. Each lesson takes place in a nurturing environment which promotes participation and inclusion.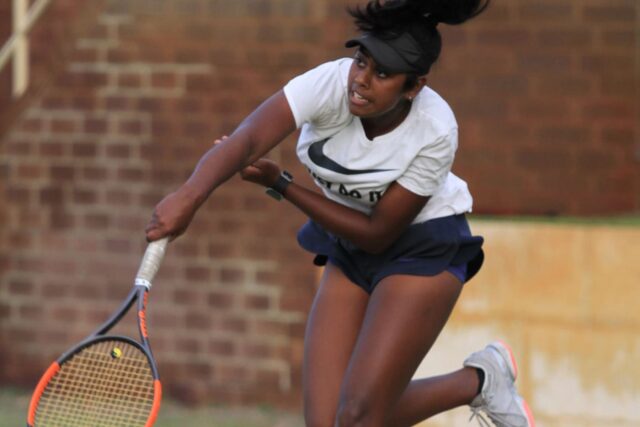 The Performance Pathway is invitation only, and provides a faster rate of tennis development with individual development plans and smaller groups.
Juniors are challenged technically and introduced to modified competition at an early stage.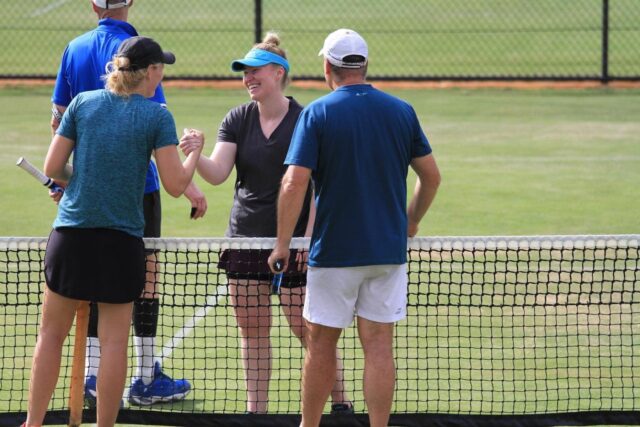 The Adult Pathway caters for all adult players, regardless of your playing standard.
Whether you are returning to tennis after some time not playing, learning the game for the first time or looking to improve your game our Adult programs will give you what you want.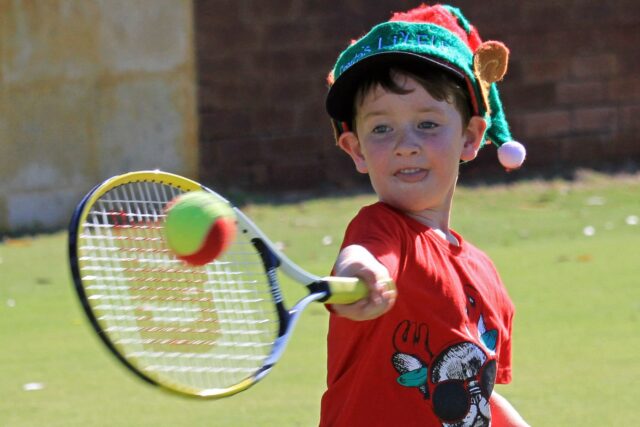 School Holiday Clinics are the perfect way for kids to enjoy the holidays being active with friends while learning tennis specific skills.
No tennis experience is required to participate.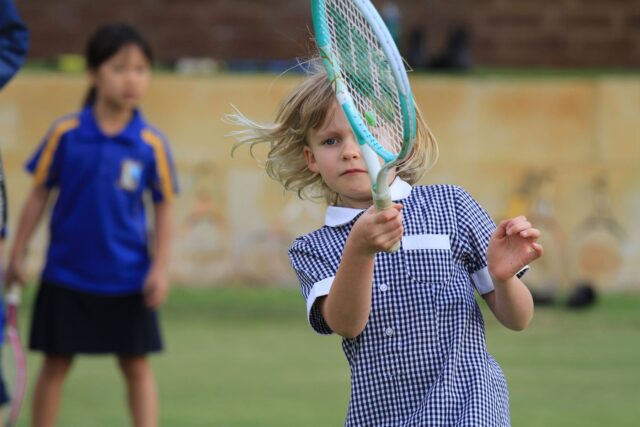 We are delighted to offer programs at several Primary Schools around Perth, including Ardross, Brentwood, Booragoon and Mount Pleasant.
All our School programs run for 8-weeks.
Private lessons provide a personalised service to get the most out of your game.
Individual or small group tuition is the fastest way see an improvement in your technique and tactics.
Testimonial
Thank you, thank you, thank you! You have all always shown us professionalism, kind friendliness and have been helpful with any question. Junior club at Blue Gym Tennis Club has also given us a wonderful sense of community during these past 3 years at the Club. Thank you for the great memories! We will never forget you! And hope we'll see you around somewhere some time.
The Kotze Family
Testimonial
Hi guys! A very big thank you to Mitch for teaching our girls the sport of tennis. Our youngest Madison (6) has been doing tennis with Mitch for 2 years now and she is just loving it! Our other daughter Tayla (9) has started this year and is loving it as well. Mitch is just amazing and so professional in the way he conducts himself. The kids respond so well to him! He is an absolute asset. Keep up the great work guys. I can't wait for next term.
Bec
Testimonial
Elliot explains in a way children understand, and they always seem to be smiling. I'm really pleased with the whole set up. My daughter told me out of the blue a few weeks back that she wanted to play tennis and after enquiring with Tennis Excellence, they gave me a free trial day for her to try before committing and now Fenella is hooked - Aussie Open here we come!!
Andrew