Report This Page
If you think that the content on this page this page contravenes our Terms & Conditions please let us know and we will take a look. 
Seeking US College Scholarship - Tomas Pejanovic
Tomas Pejanovic
Hi coaches, my name is Tomas Pejanovic, I am 18 yrs old tennis player from Montenegro, Europe. I have been playing and enjoying tennis since my early age. I have many awards nationally and internationally! I am looking forward to bring my game even to the higher level and give my best for my future college team! I am high school senior preparing myself for the upcoming freshman year in USA College starting fall 2020….Coach, I would like to be on your roster!
I am ready to make our team stronger, bringing great impact within it!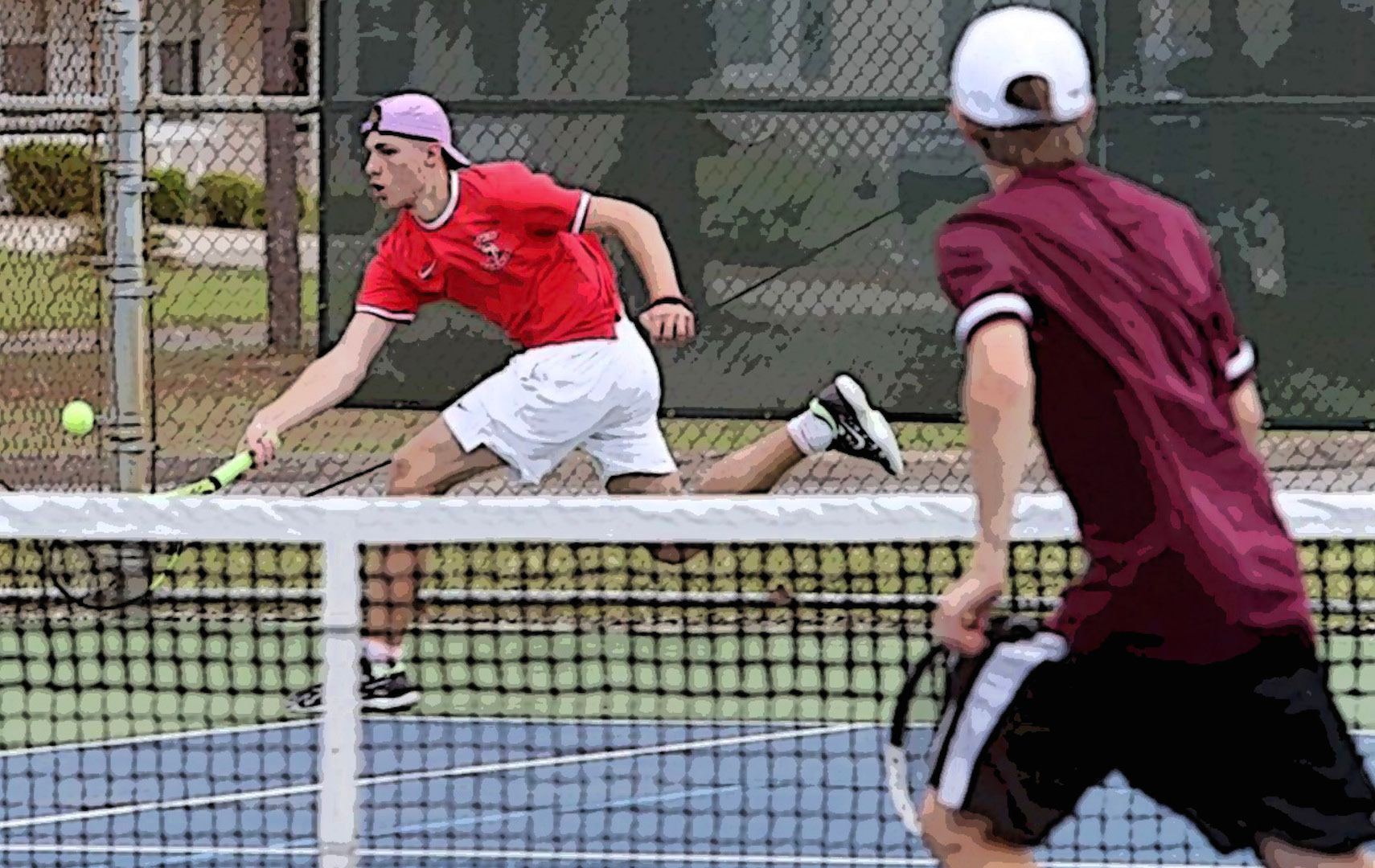 Education & Rankings
I will graduate from high school spring 2020-High school in Montenegro

I Spent 2018/2019 in Florida as a junior in High School

Looking forward to attend college in USA starting fall 2020

Best national ranking #1- U12, U16, U18, #5-Adults
National championship winner U12, U18
Junior National team player
ETA doubles winner
Rewarded many times as prospective young tennis player from Montenegro and best ranked player
Highest doubles UTR 13, highest singles UTR 11
Singles 29/0, doubles 27/0 all straight sets- spring season 2019 in Florida, FWB
Florida High Schools AA 3A 2019 overall doubles champion for 2019
NWF Daily News co-player of the year 
Fort Walton Beach MVPlayer
Playing experience
Competed Nationally with many singles titles U10,U12,U14,U18 competed internationally since the U14
About you
DOB: 06/06/2001
Nationality: Montenegro
Hand Used: Right
Height: 6.4ft /195cm
Racket: Babolat Pure Aero
Strings: Babolat RPM Blast
Clothing: mainly Nike
Shoes: Asics
Any Sponsors: – no
Favourite Player: Rafael Nadal
Career Aspirations: I will continue to put the greatest effort in order to be better and better as a person, student, tennis player each day of my life and succeed in its every aspect, on and off the court!
Favourite Tournament: FHSAA State Championship 2019, Orlando
Best Surface: Hard
Beside many titles so far, my best Win is yet to come!
Goals for Year: To get recruited!I would like to combine my further education with tennis on college level starting fall of 2020. I am looking forward to give my very best in athletics and academics.
Favourite Quotes:
"It Ain't How Hard You Hit…It's How Hard You Can Get Hit and Keep Moving Forward. It's About How Much You Can Take And Keep Moving Forward! That's how winning is done!"
Sylvester Stallone, Rocky Balboa
"Greatness is defined by how much you want to put into what you do."
LeBron James
Here is my promotional recruiting video for Fall 2020:
Current and Previous Coach, Club & Academies
Current Coach:
Aleksandar Tomic, Montenegrin national team tennis coach, ITF coach and President of the Professional Commitmee of the Montenegro Tennis Association
Previously coached by:
Nebojsa Jovanovic-former Danka Kovinic team member
Dejan Ramadanovic-coach at Tipsarevic Tennis Academy in Belgrade, Serbia
I have Played for Montenegrin national tennis team
I have been a Viking in Fort Walton Beach High school as a junior 2019
Currently under supervision of Aleksandar Tomic, personal coach
Testimonial
When Tomas came here there was no else like him. The power he has in his game is just crazy. It is nothing you commonly see around here! He brought out the best in our team!
By Vikings teammate, doubles partner, Frankie Muldowney
Testimonial
omas is of great attitude, mental toughness, and big athletic talent. He is very enthusiastic young man always demonstrating exemplary sportsmanship and conduct, a person with sense of friendliness, always bringing positive atmosphere and sports spirit. Tomas combines his given talent, his athletic body, practice and a great desire to succeed. His main strengths during the matches are forehand groundstroke and serve, both accurate and very powerful, while using smart decisions during the game and determining the right strategy and tactics to use against oponent… I would highly recommend Tomas as outstanding addition to college in USA and tennis team that is trying to establish or continue an excellent sports program.
By Aleksandar Tomic, Montenegrin national team tennis coach, ITF coach and President of the Professional Commitmee of the Montenegro Tennis Association
Testimonial
Tomas came up to me at the beginning of the season. Standing an imposing 6-foot-five, was a welcome sight for the Fort Walton Beach boys tennis team! I saw his big serve, a big forehand, but had no idea how hard and consistent he could hit the ball! No one did! His -yes Sir, no Sir, gentleman, polite as could be and he said,-if you have to split me and make me 2nd. doubles, that is fine! I will do what is best for the team! It is not about me, it is about the team, he said…That is the type of person he is, that is the type of team player he is! He proved to be the best teammate that I have coached in over 30 years as a tennis professional! ….
By Patrick Markey, Fort Walton Beach HS head tennis coach for North West Florida Daily News