Report This Page
If you think that the content on this page this page contravenes our Terms & Conditions please let us know and we will take a look. 
Wendi Schutte - Wheelchair Tennis Player
Wendi Schutte
Hi, my name is Wendi. I'm 32 years old, a international wheelchair tennis player from The Netherlands and part of the Dutch National Team. At the age of 22 I got an extra challenge in life due to a surgery that went totally wrong. Since then I'm only able to "walk" for short distances and for the rest I'm using my wheelchair. In October 2016 I started playing wheelchair tennis which was love at first sight. A new passion was found, new dreams were made and the start of a new career has begun.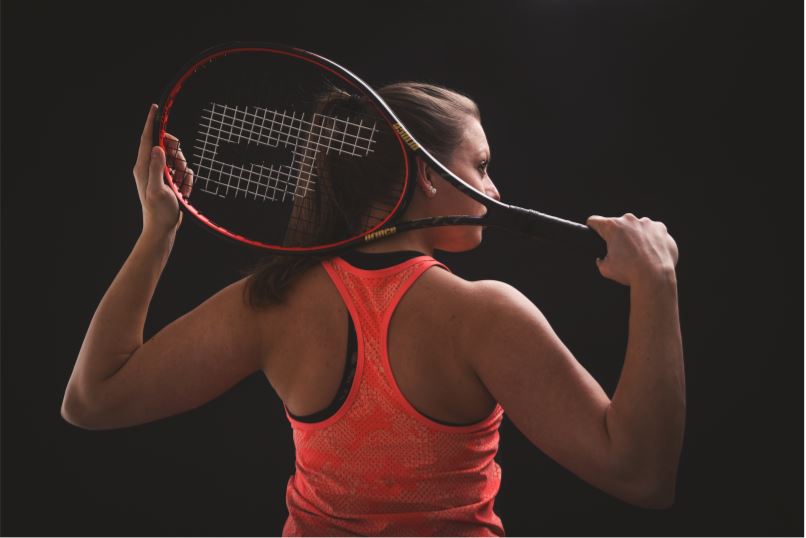 Education & Rankings
1 October 2016: Start playing wheelchair tennis
2017: Playing national tournaments starting at level D to finish at Main Draw
2018:
May 2018 first international tournament
ITF Year End Ranking 97 in singles and 83 in doubles
2019:
ITF Year End Ranking 51 in singles and 49 in doubles
Invited to official being part of the Dutch national selection and team
2020 (COVID-19): ITF Year End Ranking 53 in singles and 50 in doubles
2021: Current ITF ranking 40 in singles and 42 doubles
I train 6 days a week. 4 days with my private coach Marc Kalkman at Tulip Tennis Center in
Hilversum and 2 days at the national center of the KNLTB with the national selection team.
Playing experience
2016: – start playing wheelchair tennis
2017: – played 6 national tournaments from level D to main draw
2018:
– played 4 national tournaments from second draw to main draw
– start playing international tournaments
– played X international tournaments
2019:
– played 2 national tournaments in main draw
– played X international tournaments
– 2 ITF Future doubles wins and 6 times runner up
– 1 time singles runner-up
2020:
– played the summer Dutch National Championships
– played the winter Dutch National Championships
– played 2 international tournaments
– Covid-19 pandemic came so no international tournaments anymore this year
2021:
– Covid-19 pandemic is still there but the international tournaments started up slowly for me from April on.
– Already 3 ITF Future doubles wins and 4 times runner up
– Already 3 times runner up in singles
– Played already 10 international tournaments this year
– aiming to play 4-7 more international tournaments this year
About you
Date of birth: 17-10-1990
Hand Used: Right
Height: 167cm
Racket: Prince Synergy
Clothing: Nike
Shoes: Nike
Any Sponsors: Prince, Your own Venture, Smeeing Mobility, Rojo Racketsports, International Wheelchair Tennis Institute
Favourite Player: Bianca Andreescu
Career Aspirations: World Number 1
Favourite Tournament: British Open and US Open (st. Louis)
Best Surface: Hard Court
Best Win: Beating the number 40, former number 29, in the world from Ukraine.
Goals for the coming year: ITF top 20 ranking in singles and doubles
Favourite Quote: Follow your passion, be prepared to work hard and sacrifice, and, above all,
don't let anyone limit your dreams.
Current and Previous Coach, Club & Academies
Since the start of playing wheelchair tennis I train with my coach Marc Kalkman. Together we train at Tulip Tennis Center in Hilversum, which is my home base. Since the end of 2019 I'm part of the national selection from the KNLTB. I train 2 days a week at the national center in Amstelveen with the team. Dennis Sporrel is the head coach of the Dutch Wheelchair Tennis Selection.
Testimonial
Wendi rolled into my door five years go and wanted to start a new challenge. Due to the consequences of a failed hip operation, she had to switch sports. It started as a weekly session, soon it was a full training programme. Wendi is very motivated to learn new things and is dedicated to what she is doing. If I would describe Wendi: She is punctual, organised, committed, critical, realistic and has eye for detail. Wendi started her international wheelchair tennis career three and half years ago and has climbed to the top 40 of the Uniqlo wheelchair tennis tour rankings and is keen to make the next step. She loves to train (fitness, on court tennis sessions, mobility training, analyse matches etc.) and loves to compete and challenge herself to the next level. As her coach it's a joy to work on a daily base with an athlete as Wendi, she creates energy and always willing to work hard.
Marc Kalkman - Coach