Report This Page
If you think that the content on this page this page contravenes our Terms & Conditions please let us know and we will take a look. 
Yoana Moneva - WTA Tennis Player
Yoana Moneva
Hi, my name is Yoana Moneva. I'm from Bulgaria. I'm 16 years old. I started playing tennis when I was 9 years old. I'm coming from a really nice city next to the beach called Varna, Bulgaria. I was playing national tournaments, Tennis Europes, ITF juniors and I started playing ITF futures. I'm looking forward to winning WTA points soon.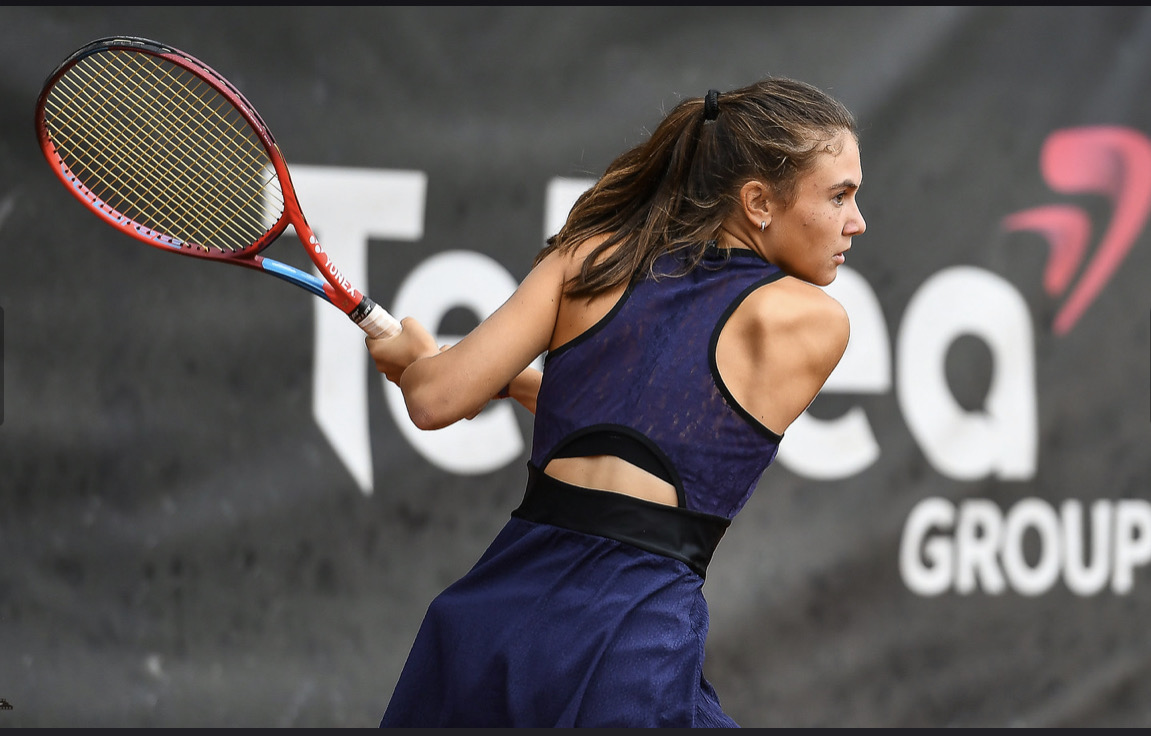 Education & Rankings
I will degree next year a school of technology and maths
Playing experience
I played a lot of Tennis Europe, ITF juniors and now I'm playing ITF Futures. I played against really good players this year like: Kateryna Bondarenko, Nao Hibino, Natalija Stevanovic, Francoise Abanda and many others
About you
Date of birth: 20/05/2005
Hand Used: right hand
Height: 178cm
Racket: Yonex Vcore 100
Clothing: Nike
Shoes: Nike
Any Sponsors: None
Favourite Player: Rafa Nadal, Roger Federer and Serena Williams
Career Aspirations: Become number 1 in WTA and win some grand slams titles
Favourite Tournament: Wimbledon
Best Surface: I think grass but never experienced 🙂 I like to play on all kinds of surfaces…if you are good you should be able to play on every kind of surface.
Best Win: Still don't have
Goals for the coming year: Get ITF future points and if it's possible get WTA ranking
Favourite Quote: "Hard work beats talent when the talent doesn't work hard"
I didn't like tennis at first, I just wanted to become a football player, but my dad didn't allow me, because for him this sport was for guys. So what happened a couple years later I saw a match Nadal playing against Federer. I saw a couple points and absolutely fell in love with tennis so I asked my dad for a second chance.
Current and Previous Coach, Club & Academies
I went to many academies and experienced many coaches : Kim Clijsters Academy , Global Academy ( Mallorca ) , National Federation Center in Offenbach , Tenerife Tennis Academy and others. For coaches Carl Maes ( really good coach ) , Philippe Gelade ( best coach for his age ) , Michiel Antheunis ( calm and patient coach ) and others…