Report This Page
If you think that the content on this page this page contravenes our Terms & Conditions please let us know and we will take a look. 
Zevar Timaniya - Tennis Coach
Zevar Timaniya
Tennis has always been my passion, due to which I am playing tennis since I was seven years old. Over time, I decided to take tennis as a carrier and indulge as a Coach. I played 7 nationals and won GOLD MEDAL in women's nationals. I started my Coaching carrier at Railways and was there for three years. After that, I opted for PTR, I am right now qualified as PTR Certified Coach.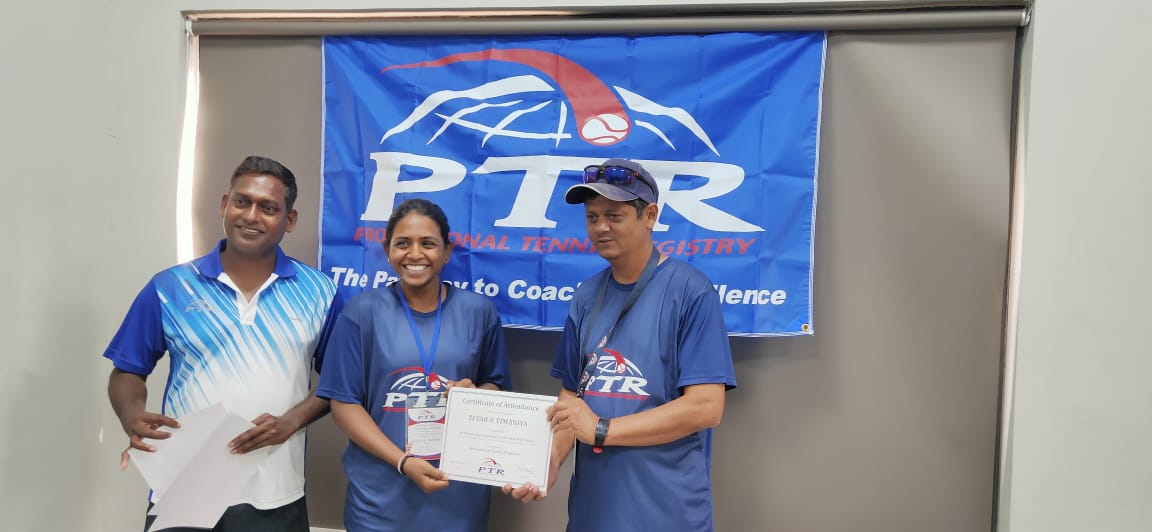 Qualifications
"PTR Certified Coach"
"ITF Coaching Beginner and Intermediate Players Coach – Introduction"
"ITF Coaching Beginner and Intermediate Players Coach – Introduction to Psychology"
"Knowing yourself as a Coach"
Coaching times & fees
Please contact Zevar direct via email or Whatsapp.
She can be contacted via Whatsapp on +919586054868
Or you can contact her using email on zevartimaniya4@gmail.com
COACHING STUDENTS DURING DRILLS
Awards:
National Gold Medalist
Sardar Patel Award
Pratibha Purushkar
Bhim Ratna Award
Been Part of COE
Played AITA
Played 8 times Nationals
Experience
4 Years of coaching experience
TENNIS COACH at MAHESH BHUPATHI ACADEMY | CURRENTLY WORKING | RAILWAY RDSA | TRIVEDI Academy
Promoted stretching, mobility work, and proper form.
Help athletes safely build strength through diverse training methods.
Hitting Partner for the Professionals as well as Beginners.
COACHING
Introduced games and drills, which helped students to better develop skill
levels.