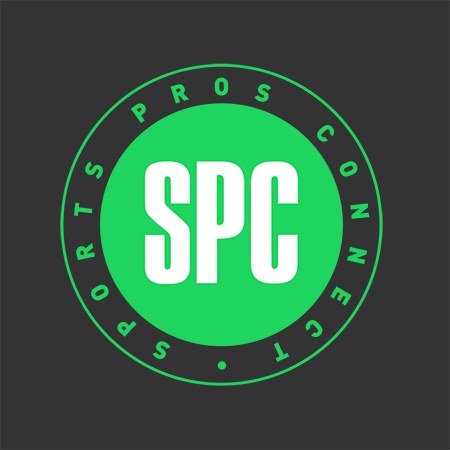 This week we wanted to tell you more about Tennis Player Profiles and how they can financially benefit you as a tennis player.
Background – lack of financial support for tennis players
A few years ago, myself and business partner Noel Walsh formulated a plan to set up Tennis Player Profiles as part of the SportsProsConnect (SPC) platform. The idea was developed using a lot of brain power and knowledge of the tennis industry. The driving factor was that competitive tennis players from the bottom up are underfunded. Parents and players consistently have to pay out for strings, new shoes, rackets, coaching, travelling, hotels, tournament entry fees, balls… the list goes on….
Even if you are a professional player, it is extremely difficult to maintain a sustainable living travelling the world hitting yellow balls. In fact, only the top 100 of the WTA and ATP rankings earn well as a tennis player.
How do we change this?
There is not one easy solution. In an ideal world you could increase prize money from the lesser tournaments. Realistically, this is simply not possible, at least in the short to medium term.
Launched TPP January 2020:
Noel and I launched TPP in January 2020 with the idea of providing profiles for tennis players trying to take their game to the next level. Really it is the same thought that we use for coaches: In order to help tennis coaches find jobs, we create an online profile for them and list them in our worldwide directory of coaches. They can then apply for the job opportunities we advertise, whilst also having the opportunity to be headhunted for positions around the world.
With the Player Profiles, players can benefit by applying for scholarships to Academies and Universities, promoting themselves to find a coach and allowing potential sponsors to view their profiles and contact them directly.
TPP: Changing the game for tennis players
TPP was a game changer for many when we first launched. We had starting working with a company looking to offer 'full scholarships' to 8 different players who would be based at a brand new facility which was under construction in Spain. We were advertising on social media and had many enquiries. Having launched in Jan 2020, unfortunately COVID hit in March 2020 with this facility still under construction and therefore work stopped, and they were unable to offer these scholarships!
As you can imagine this did have a huge effect on TPP and the growth and awareness very much stagnated. We have had a few more ideas since on how to really help tennis players from around the world.
Success!
Since we first launched, we have been successful in the following:
Helped to place junior tennis players in academies
Placed tennis players with sporting scholarships
Helped players to find international travelling coaches
Enabled players to connect between themselves cutting costs for hitting partners and accommodation
Promoted their profiles to a global audience
Connected players with online coaching and mentorship
The future of TPP
'TPP' or Tennis Player Profile is still a work in progress. Like many opportunities and products within the tennis world, COVID-19 has affected TPP, however we are looking to come out of this in a positive way. Many opportunities can occur from players signing up for a Tennis Player Profile. Therefore, we encourage parents, coaches and the players themselves to contact us about how we can help out with their situation.
Until next week,