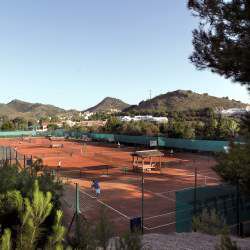 This manual is what originated and started up Socialtennis.com.  It is a manual written by the late and former owner Ralph Wylam on running and setting up your own social tennis tournament.  The manual was written for the purpose of tennis but can easily be manipulated into other sports.  Every player plays with and / or against every player in a quick and fast moving tournament.  Click the button below to find out more about it.
Please check out the Sportsprosconnect.com blog.  This will feature various different types of article from interviews with coaches and players, to articles from industry experts.  Since we have expanded to other sports the coaches will be from all different sports across the world.  Please therefore click below to read our latest article.
Here you can find the latest online shop at Sportsprosconnect.com.  Since we have moved to all sports, we are looking to partner with a company who sells a wide range of sporting goods.  In the mean time, please click below to find out more about what we have to offer currently.