Report This Page
If you think that the content on this page this page contravenes our Terms & Conditions please let us know and we will take a look. 
Czarina Arevalo - Tennis Coach
Czarina Arevalo
I am an ITF-CHP or level 3 certified coach who is the current national coach for women's and junior girls team. Since 2014, Ive been traveling with the national teams to Billie Jean King Cup, Southeast asian games, Asian Games, Junior Fed Cup and World Junior Tennis girl's team. In 2019, I successfully guided the girls team in the World Junior Tennis Finals in Prostejov, Czech Republic, to the highest finish in Philippine Tennis history.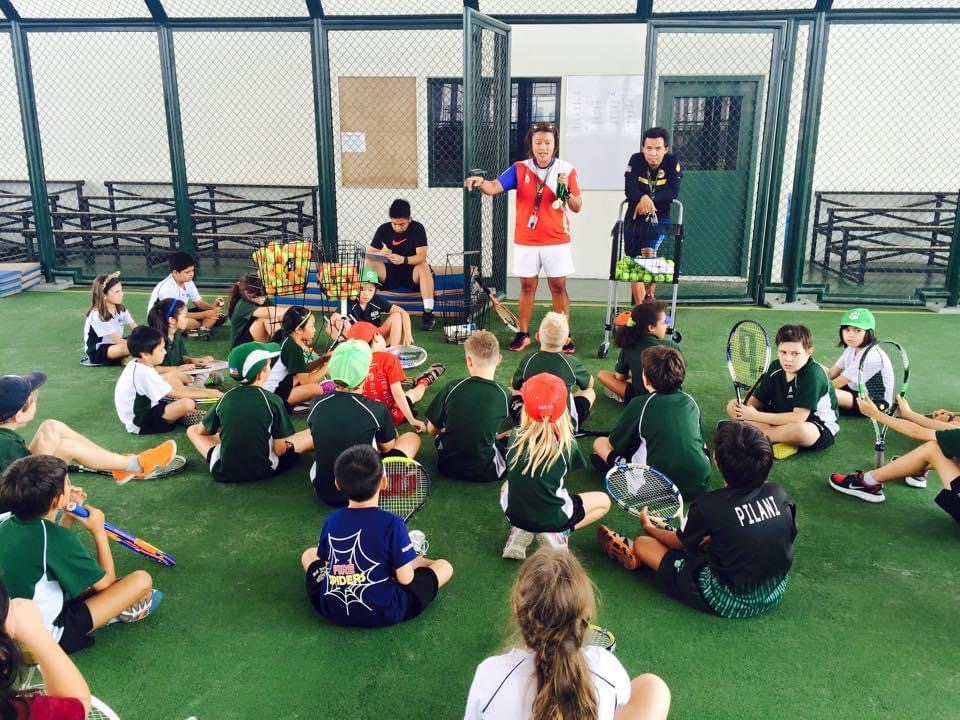 Qualifications
2021: International Tennis Federation "High Performance Coaching Course" ITF Level 3
2019: International Tennis Federation "Coaching Advanced Player Coaching Course" ITF Level 2
2017: International Tennis Federation "Coaching Beginner/Intermediate Coaching Course" ITF Level 1
Coaching times & fees
Please contact Czarina direct via email or WhatsApp.
She can be contacted via WhatsApp on +63 917 842 8200
Or you can contact her using email on coachcza@gmail.com
I am also a co-founder and a head coach for Tap Tennis operating in Alabang Country Club, a tennis program focusing grassroots development and participation.
As a former number one women's tennis player in the Philippines, I am passionate about tennis and hope to inspire all my students to love and grow in this sport. I believe tennis teaches important life skills which help them grow as an athlete and as a person.
Experience
2014 – Present: Philippine Tennis Association National Coach
Team Captain of the Philippine Women's team in Billie Jean King (formerly Fed Cup), Southeast Asian Games (Sea Games) and Asian games.
Team Captain of Philippine Junior Fed Cup Team.
Team Captain for World Juniors 14U Girls team that won the Asia/Oceania Qualifying event and reached the World Junior Finals placing 5th held in Prostejov, Czech, 2019.
2012-Present: International School Manila Head Coach
Head Coach of the After school tennis activity for Elementary and Middle school. Handling MS tennis team in local school league.
Assistant coach of High School Boys/Girls tennis team competing in local school league as well as IASAS competition.
Organize private lessons and free plays for the Saturday community tennis
2018-Present: TAP Tennis Head Coach/Co-founder
Head coach for all academy classes from red ball to competitive players.
Conducts Tennis festivals, friendly matches and tournaments for academy players
October 2022 & January 2018: International Tennis Federation/ Asian Tennis Federation (ITF/ATF) Traveling Coach
Malaysia- October 2022
India- January 2018
2007-2012: International School Bangkok (ISB) Assistant Academy Director | Bangkok, Thailand
Coached and travelled with the High School varsity and BISAC Teams to local school league.
Supervised and handled the after school classes from grade school to high school including private classes with adults.
Organized tennis tournaments and friendly matches for the community.
2007- 2012: Thai Tennis Academy Assistant Coach | Bangkok, Thailand
Assistant coach for tennis camps with TrueVision Tennis Camp and Pattaya Open tennis clinic for the kids.
Assistant coach in Denlar Primary School Tennis program