Report This Page
If you think that the content on this page this page contravenes our Terms & Conditions please let us know and we will take a look. 
Liz Odera
A recognized world class coach, I use my unique training system to help you grow your game, no matter whether you are a junior trying to win your first tennis match, a college student playing NCAA, NAIA, or a 22 year old hoping to win your first WTA point. I am also an experienced sports management consultant and a motivational speaker.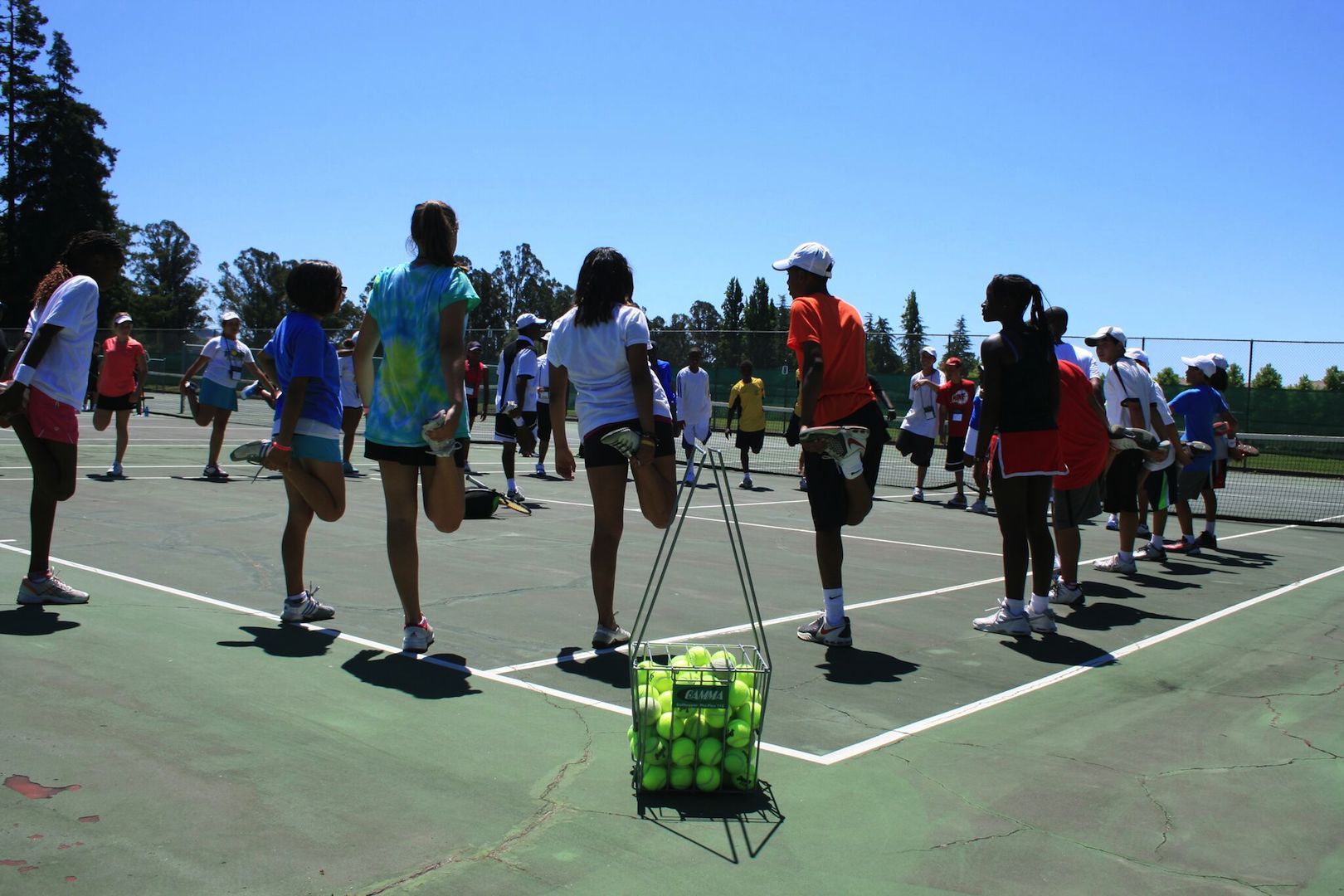 Qualifications
PTR:
10 & Under Tennis Teaching Certification:  Grade – Professional – 2016
11-17 Years Tennis Teaching Certification:  Grade – Professional – 2016
Adult Tennis Teaching Certification:            Grade – Professional – 1999
Malezi College, Department of Sports, Recreation and Physical Education:
Gym and Aerobics Instructor     Level 1 Certification     February 1995
Gym and Aerobics Instructor     Level 11 Certification    July 1997
Personal Fitness Instructor        Level 111 Certification   May – August 2005
Advanced Sports Coaching         Diploma                           Jan – Dec 1998
Etchberry Training:
Certified Coach                              2010
Further information
Liz consults on sport, development, training, management, talent identification and recruitment for more than 60 clubs, sports organizations and schools globally.
Women in Sports: Liz Odera in Citizen TV Interview
Here is Liz in action with some recent photos.
Experience
With 22 years coaching experience, Liz has successfully developed a large number of juniors in tennis, who have represented their respective national teams, played international tennis events (including grand slams French, Wimbledon and US Open), earned important scholarships to colleges and high schools in Europe and USA, and gained WTA/ITF ranking.
A qualified PTR Professional, Clinician and Tester, and former professional player, Liz was Captain of the Women's Tennis Team, Kenyatta University, 1983 – 1986, and one of the top seeded ladies in tennis in Kenya, having won many national, and university awards. 
A former director at top sports club (Sadili Oval) in Nairobi, with experience in running training sessions, camps and tournaments. As a high performance coach, she has developed players for tours, to national team positions, WTA/ITF ranking, junior grand slams (French, US and Wimbledon) and more than 20 players into Division I College tennis scholarships.
Head Pro at Karen Country Club (Nairobi) has experience running adult tennis leagues, full junior academy programs, club programming, and national tournaments. Currently a member of the North Carolina Tennis Association Junior Tournament Committee and keynote speaker for 2017 USTA North Carolina Community Tennis Development Workshop in Greensboro.
Liz now lives in Durham, NC, has worked as a Tennis Professional at Cary Tennis Park, and is now an independent professional.
Liz was celebrated as a ChangeMakeHer, one of the world's most influential and inspiring women of 2011 (Ashoka ChangeMaker). Liz has also developed a tennis after-school education project in partnership with the Professional Tennis Registry (PTR), which earned her an honorary USTA-NJTL membership.
Dr. Odera and her team received the reward of the Spirit of the Land of the Olympic Games of the Salt Lake City in 2002, the G-ForSE in Japan in 2003 and the Humanitarian of the Year in 2004 in South Carolina (PTR)
Liz recently published her first book, Sports For Life (Amazon) with Greg Moran (author of Tennis Beyond Big Shots) , offering skills to be successful in life through sports.
Testimonial
Liz Odera coached our 3 children at tennis all through their prep school days in Kenya, taking them to a high level against their peers. Not only is she a talented, inspirational tennis coach with a unique understanding of people and what makes them tick, but she is a life coach and mentor and has an amazing insight and ability to interpret ones position and path in life. She is a hero to many, a savior and guardian of the susceptible slum girls and I am so proud to be able to call her a friend.
Sam Stone-Wigg
Testimonial
Liz is a super star. Highly intelligent, a great communicator, and extremely personable. Just an outstanding person.
Joe Dinoffer, President - OnCourt OffCourt
Testimonial
I competed in collegiate tennis in USA and earned a fourth place finish in USTA/ITA Small Colleges National Championship. I was also ranked as one of the top juniors in East and Central Africa in by ITF. Dr. Liz Odera played an important part in my career as my coach and mentor, accepting me in her academy from the slums of Burundi. She made valuable contributions to my tennis game and my attitude to life. As my travelling coach, she helped me gain mental toughness as we competed against the best juniors in the USA and UK. She continues to play a critical role in my success.
Amadi Kagoma