Report This Page
If you think that the content on this page this page contravenes our Terms & Conditions please let us know and we will take a look. 
Mark Wylam - Tennis Coach
Mark Wylam
Mark is the owner and founder of SportsProsConnect.  He is also a PTR qualified coach and assistant coach at the Letterkenny Tennis Club Academy which has recently been launched in Donegal, Ireland.
SportsProsConnect aims to 'Connect Tennis Coaches with Academies, Resorts, Clubs & Federations all over the world'.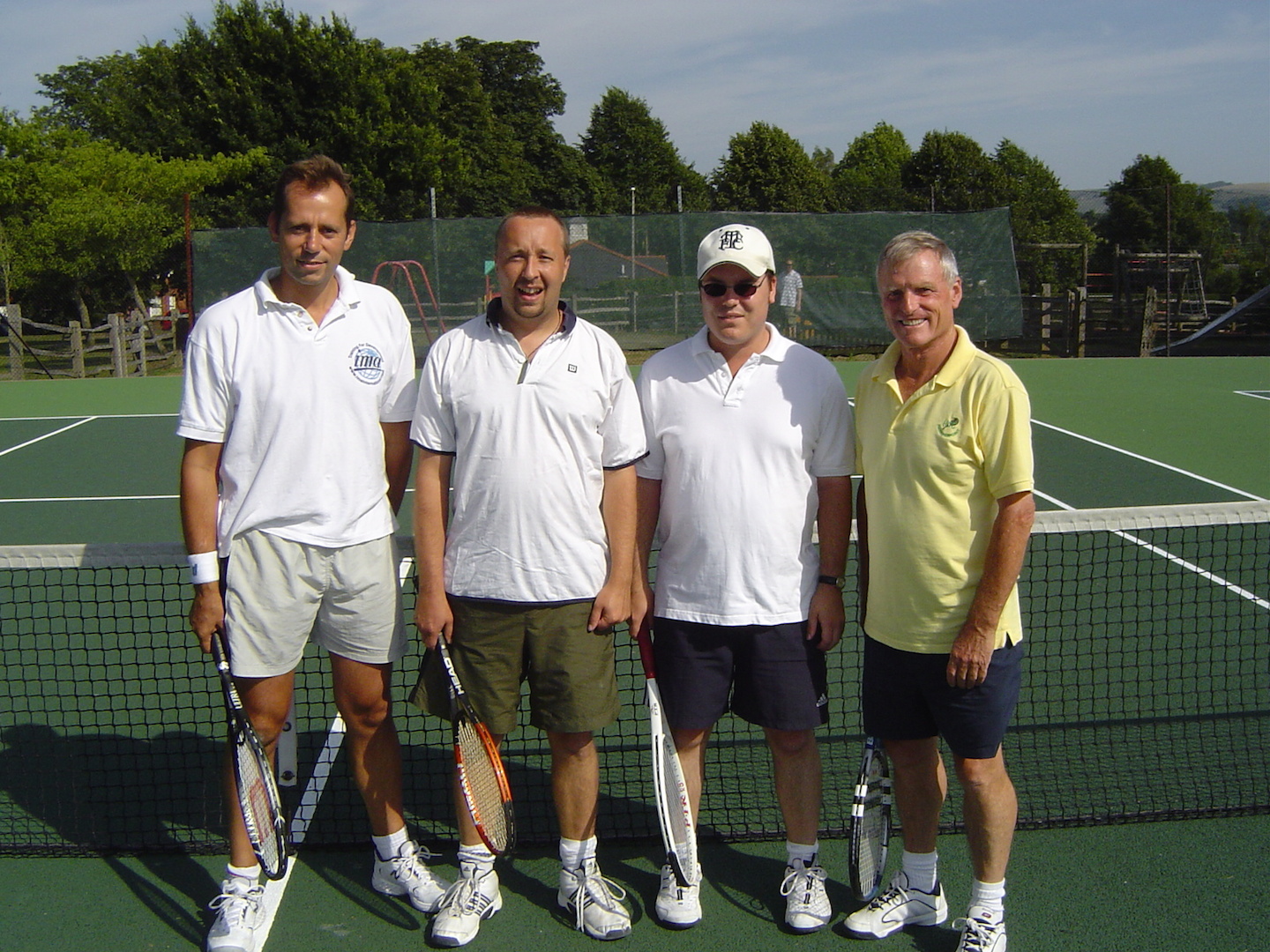 Qualifications
PTR Qualified since 2003
Worked as Assistant Coach to Nick Turner at Hurstpierpoint Tennis Club
Done Several Mini Tennis Camps over the years
Currently Chair Person and Men's Captain at Letterkenny Tennis Club
Coaching times & fees
Please contact me direct on mark@sportsprosconnect.com  or +353867922188 for more information on how we can help achieve your tennis coaching goals.
Further information
Adastra Tennis Club
Hurstpierpoint Tennis Club
Letterkenny Tennis Club
Here is SportsProsConnect most recent promotional video.  Here we are highlighting our most recent achievement of becoming the latest Tennis Coaching Jobs Platform Worldwide.
Here are a few photos of Mark in action over the years…  They will be updated with pictures more relevant to the Academy shortly.
Experience
Mark is the founder of SportsProsConnect.  His recent innovation involves creating a worldwide jobs platform for tennis coaches.  Since the launch at end of October 2019 of the new platform, the business has gone from strength to strength.  Click this link to view all vacancies now.  Any coach interested in applying for any of the vacancies has to become a member of SportsProsConnect first. We work together with each coach to build an online profile such as this and charge an annual fee for membership of €110 per year.  Coaches, sign up here….
Mark has a wealth of playing experience having played since the age of 8 and is currently Vice Chairman and Mens captain at Letterkenny Tennis Club in Donegal, Ireland.  He has won numerous doubles competitions over the years and is pictured above in a Father and Son partnership where he won the title at Hurstpierpoint Tennis Club in 2006.
Mark was qualified as a coach via PTR in the summer of 2003 in the UK.  He was coaching regularly up until 2007, however circumstances changed and the coaching stopped for 10 years.  Since taking on sportsprosconnect.com from his father in March 2016, he has decided to take up coaching again and is an integral part of setting up an Academy for the top juniors in a thriving club in Letterkenny, Ireland.  The Academy is due to start up at the end of April 2017.
Testimonial
Mark is working wonders in the tennis world with his easy to set up coach profile pages... I would encourage any tennis pro in the world to take out a page from sportsprosconnect.com
Susan Nardi, Tennis Coach
Testimonial
sportsprosconnect.com is rapidly developing into the latest worldwide tennis directory for the coaching fraternity. It has helped to gain exposure and worldwide interest in my teaching profession. Highly recommended.
Craig Webster, Tennis Coach
Testimonial
Please take a look at my website. A great way to reach out to fellow coaches and clients from around the world, all for a low cost, with easy set up instructions
Johan Kriek, Former Grand Slam Winner and Current Coach