Report This Page
If you think that the content on this page this page contravenes our Terms & Conditions please let us know and we will take a look. 
Max Menegale - Tennis Coach
Max Menegale
"The best teachers are those who show you where to look, but don't tell you what to see." – Alexandra K.Trenfor –
I am a true passionate when it comes down to learn new things and teaching what I know, and still learn everyday, to students. I never stop reading and studying new concepts, drills, technical corrections.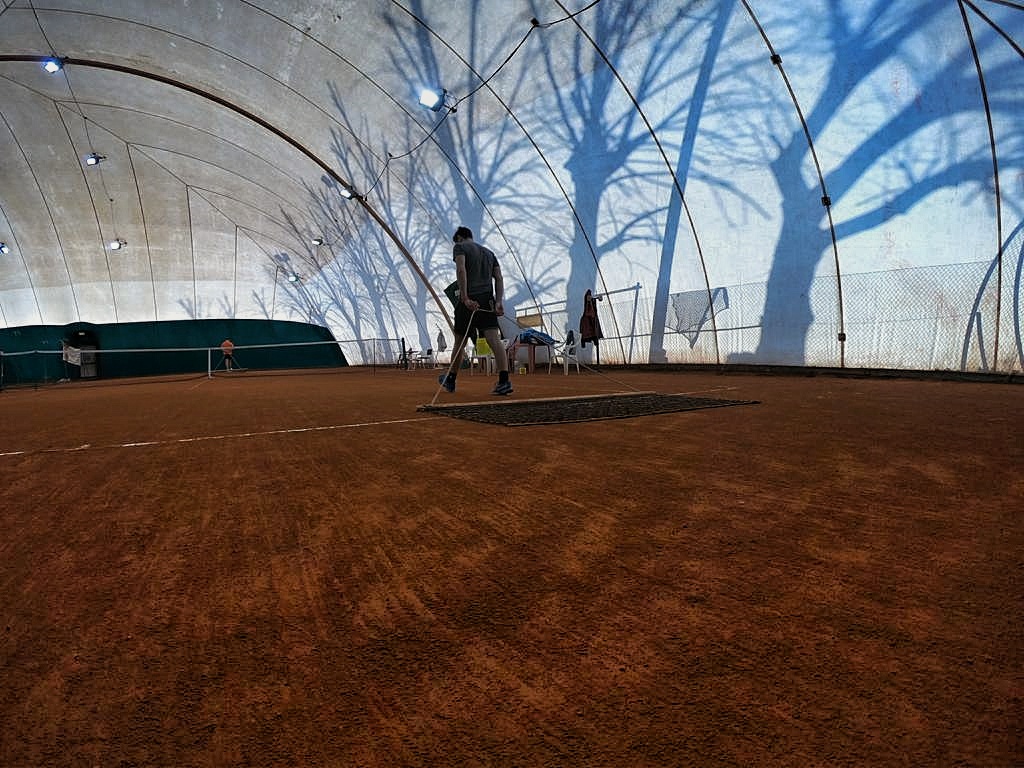 Qualifications
PTR Certified Coach with the following courses:
Tennis Analysis
10 & Under
Cardio Tennis
Tennis 11-17
Tennis Physical Training
Performance Training
Scientific Higher Diploma
Architecture Degree Graduation
Post University Masters in Energy Efficiency in Buildings
The ability to find the golden path to satisfy both the client and myself is so important. As a tennis coach, it's very  important to connect to different types of people, and help them getting better while trying not to force them into paths that don't belong to the way they are as persons and athletes. Correct biomechanics is at the core of all of my lessons, since it's the best way to prevent injuries too!
My method, which I named "Tennis Sherpa", is based on simplifying and demystifying stuff and concepts to help people learn to play tennis faster and in such a less stressful way. After all, isn't tennis supposed to be fun?
I am a very friendly person (being italian helps :))
Experience
Author: These are the books that I have written and published:
"TWO HANDED BACKHAND, THE MODERN TECHNIQUE", VOL.1 & 2
"BIOMECHANICS OF THE SERVE"
"POWER KILLERS! SERVE"
"MAESTRO" – A peRFect tennis – ALL OF KING ROGER'S SHOTS
2013 – 2022 – Full Time Tennis Coach
From Kids to Adults to Seniors of all skill levels
Tennis School for Groups and Individual Lessons.
Workshops on Technique and Mental Toughness
Video Analysis
Mentor for Online Lessons and Instruction
2002 – 2012 – Various Roles
Architect
Graphic Designer
3 D Illustrator
Part Time Tennis Coach
Testimonial
Max Menegale is a coach of great experience both technical and tactical, and as a great ability in instilling concepts. You then have to add to this his willingness and kindness. All of these qualities make the lessons with him extremely pleasant and productive. Highly recommended
S. R. - Tennis Player
Testimonial
If you're searching for someone teaching you from the basics to the most advanced concepts... I recommend him! Humanity and professionality bonded together
GLS - Tennis Player
Testimonial
Tennis Sherpa methodology is one of the most modern and effective in Italy!
F. S. - Tennis Coach in Marbella