Report This Page
If you think that the content on this page this page contravenes our Terms & Conditions please let us know and we will take a look. 
Miranda Gomez - ITF Junior Tennis Player
Miranda Gomez
I'm a 15 year old high school freshman and have been playing tennis since 8. As I hit the ball I knew my path will be tennis. So at 10 y/o my training became harder. At 12 my parents gave me the chance to move to a high performance academy in my hometown. Due to the pandemic things were a bit slow but since March 2021 we came back to the hard training. I really love tennis because it gives me not only discipline, but also the path to develop myself as a good person outside the court and a better player inside the court.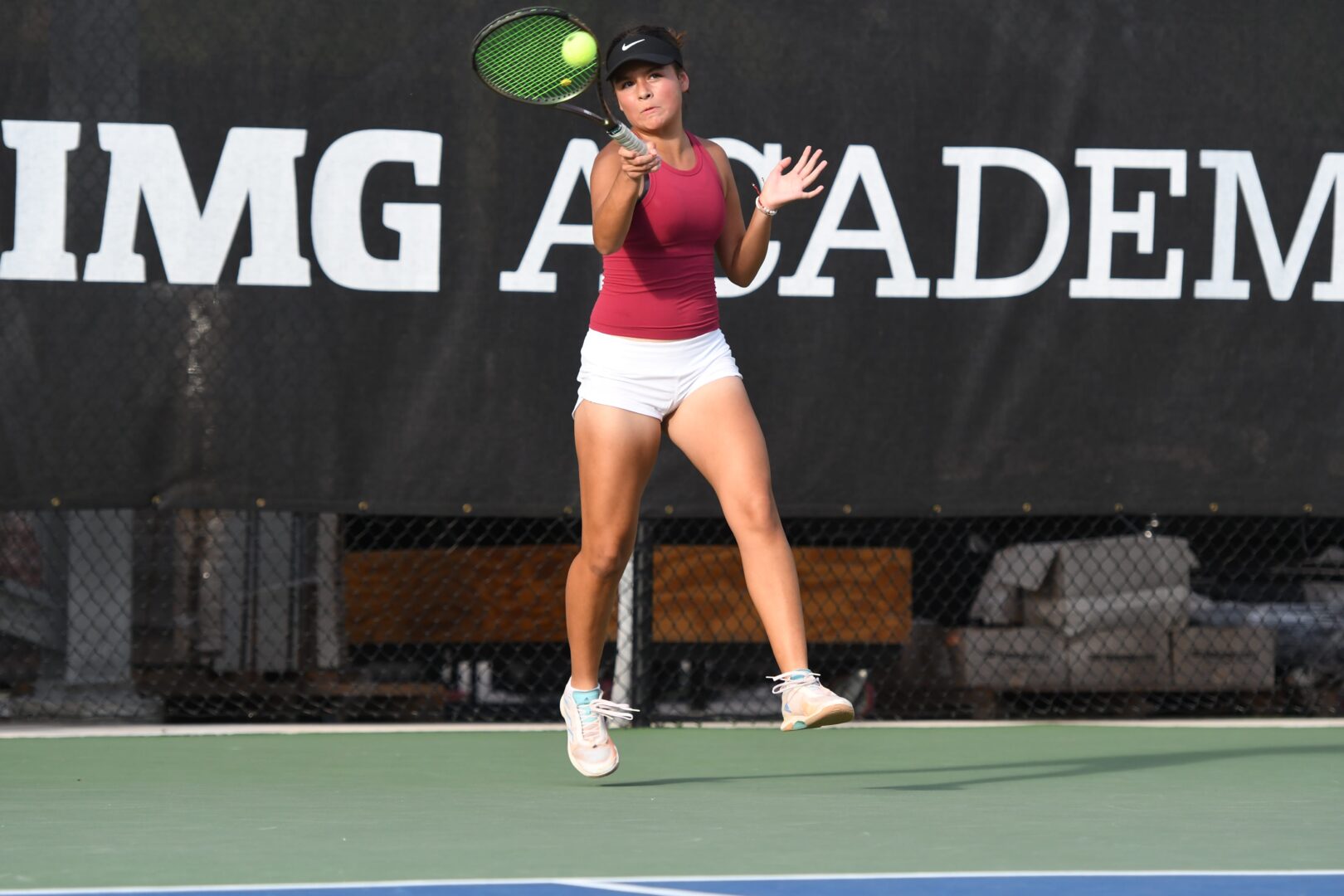 Playing experience
Been playing competitively since 11 years old
About you
Date of birth: 24 January 2008
Hand Used: Right handed, two handed backhand
Height: 164cm
Racket: WILSON BLADE 98 16/19
Shoes: Shoes
Any Sponsors: No
Favourite Player: Iga Swiantek, Novak Djokovic, Alexander Zverev, Holger Rune
Career Aspirations: Reach pro level, Wining a grand slam (Wimbledon)
Favourite Tournament: Wimbledon
Best Surface: Clay
Best Win: Regional doubles finalist U16
Goals for the coming year: Improve utr, improve strokes, get itf ranking
Favourite Quote: Hard work will beat talent
Current and Previous Coach, Club & Academies
Code Metropolitano, Guadalajara. Coach: Javier Becerra (2019-2022)
Velez academy, Monterrey, Nuevo Leon coach: Eduardo Velez (2020)
John Newcombe tennis (june – july 2022)
Atlas Colomos, Guadalajara Jalisco. coach José Lopez (2022-)
Testimonial
As a dad, a lot to say about her, hard worker, committed, discipline, great attitude, stubborn. with her goals well placed, realistic but with tons of illusion and desire to succeed.
Manuel Gomez