Report This Page
If you think that the content on this page this page contravenes our Terms & Conditions please let us know and we will take a look. 
Radu Popescu - Tennis Coach
Radu Daniel Popescu
Extensive experience in sports management and coaching: twelve years coaching experience and two years experience as Tournament Director for provincial sanctioned tennis tournaments. Over seven years experience with pathway programs and non-profit organizations. Over five years experience organizing and running schools programs to more than 50 schools throughout Greater Toronto Area. Founder of RDP Sports Management Inc.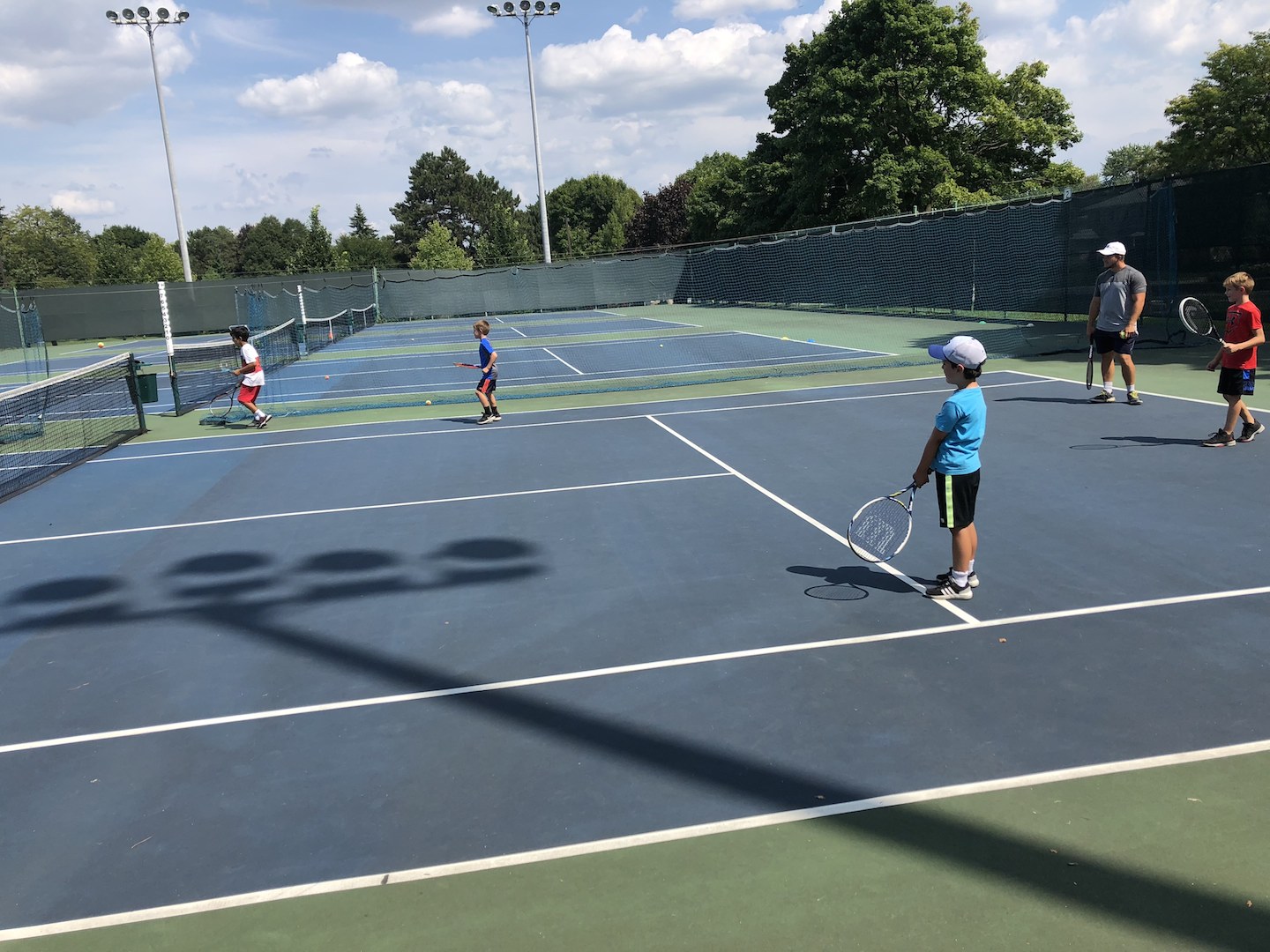 Qualifications
Certified Tennis Canada Club Pro 3 (CP3)
Tennis Canada Club Pro 2 (CP1)
Tennis Canada Club Pro 1 (CP1)
Certified Tennis Canada Coach 1
Certified Cardio Tennis Professional
Tennis Canada Certified Wheelchair Tennis
WTA Registered & Certified Coach
Post Graduate Sport Business Management Diploma from Durham College
Bachelor of Arts (BA) History and Political Science from Dalhousie University.
Coaching times & fees
$70 per hour privates during spring and summer – $90 during the winter months (indoor tennis)
Here is what you should expect to see in a coaching session with Radu
Strong communication and interpersonal skills, courteous and professional at all times. A highly organized individual with excellent time management skills and good problem solving skills.
WTA (Tennis Agent) + WTA Certified Coach. Grand Slam coaching experience at Roland Garros and Australian Open.
Experience
Director of Tennis and Head Tennis Professional – Tournament Park Tennis Club
Managing operations for more than 400 members

Responsible for organizing and delivering the club round robins, club socials and the club championships.

Organizing and delivering an 11-week summer camp with an average attendance of 20 children per week.

Responsible for all the programming at the club from coaching the Club Teams to managing the staff.

Had a staff of 5-6 coaches working for RDP Sports Management providing lessons or coaching in the camps, after school's programs and weekend programming.

Provided on average 50-55 hours of private lessons a week to majority of the members at Tournament Park.

Responsible for providing all the pay roll for the staff and club accounting.

Head of The Court Monitors at Tournament Park

Organized and delivered: adult clinics, after school programs, Cardio Tennis, Summer Camp, Little Aces Day (over 120 juniors) and tournaments.
Founder of RDP Sports Management + Touring Coach (ATP, WTA and ITF)
Coached and managed on ATP Tour (Futures and Challengers) Kooros Ghasemi (Canada) and Sebastian Zapata Ramirez (Colombia) Coached and managed Canadian player for 6 ITF Futures (10K) and 1 ATP Challenger (30K) tournaments in Europe. Found hitting partners and sponsors.
Official WTA Registered Coach (one of only 78 in the world)

Managed Mihaela Buzarnescu (WTA rank 20) – WTA Agent for Mihaela Buzarnescu.

 

Registered WTA Agent.

Coached Elitsa Kostova WTA (WTA career high 130) during the 2017 Indian Wells BNP Paribas Open. Claro Open Bogota WTA tour 250-2018 and Roland-Garros (FRENCH OPEN 2018)

Presently coaching Michal Kaplan (NCAA D1 Hofstra University)

Presently Managing Elitsa Kostova WTA Player

Managed Maria Patrascu at Rogers Cup 2016 (Montreal)

Managed Maria Patrascu (WTA Rank 866) + Petra Januskova (664)

Managed Aleksandrina Naydenova (WTA Rank 296) 

Worked with Pablo Colvee Debrot (Spain) for 1 ITF Futures Cluj (Romania) 2014. Worked with other players on the Futures Tour per tournament request; Completo Artur (Por) and Gaston Grimolizzi (Arg).

Worked on court at the Romanian National Training Centre with Oana Georgeta Simion WTA Rank 752 alongside Kooros Ghasemi (Canada), on court with Marius Copil ATP rank 161 alongside Kooros Ghasemi (Canada). On court with Simona Halep WTA rank 3.

Coached on court Veronika Kapshay WTA, and Tamara Curovic WTA at the BRD Bucharest Open Tour 250 from Bucharest Romania.

Bringing in players U16 and Futures Level from Canada to train as an exchange with the Romanian Tennis Federation at their National Training Centre in Buch
Testimonial
I had the pleasure of being coached by Radu, and over the course of a summer, my game improved dramatically. He gave me the confidence to go out and play with co-workers and business associates and not be embarrassed by playing tennis with them. Radu is extremely enthusiastic and a positive motivator, and would recommend his coaching style and leadership skills to anyone who is looking for those qualities in any field. His eye for the game of tennis though is uncanny, and was able to point out key faults in my game that were holding me back . Thanks to Radu I am able to serve over 120 kmph, which is a huge improvement for me as when I started taking lessons with him I could barely touch 90. He is a hard working, and dedicated coach, who definitely goes out of his way to put his clients first.
Gary Klein
Testimonial
Having known Radu in a professional coaching and sports management role for the last three years, his model is nothing shy of "getting the job done"! Professionalism, structure and discipline make up the core elements of his coaching style. He is up to date with all his certifications and is continuously hungry to learn more by attending workshops, clinics and seminars. While at work he is always on sight earlier than anyone else I have met and more often than not, the last to leave. His dedication to schools programs throughout the City of Toronto has done wonders for the NYTA; having recruited over 50 students and selling out the program for the first time in two decades. It's been more than a pleasure to have worked with Radu for these last two years as he is a great role model for student-athletes and a dedicated professional tennis instructor.
Andrei Melchisedec:
Testimonial
Radu invited me to join his tennis clinic. He is very professional and a great tennis coach. I would recommend anybody who wants to learn the game of tennis to go hit some balls with Radu. TRUST ME one minute with radu and you will get INSPIRED.
Darren Singer: