Report This Page
If you think that the content on this page this page contravenes our Terms & Conditions please let us know and we will take a look. 
Muhammad Wamiq - Tennis Coach
Wamiq Muhammad
My name is Wamiq and I am an internationally certified tennis coach, I am working as a tennis coach from 6 years, I have worked with all level of players from beginners (day 1st) to advance and pro level of players that include national and ITF ranked players. I have worked with the National Training Center of Pakistan, I have good experience of individual and group lessons and know how to manage fairly big groups, I have been working using the ITF tennis 10s (Modified equipment) from a long time and have good knowledge about the progressions for each stage. I have worked with all age groups ranging between 5 to 60 years age of students.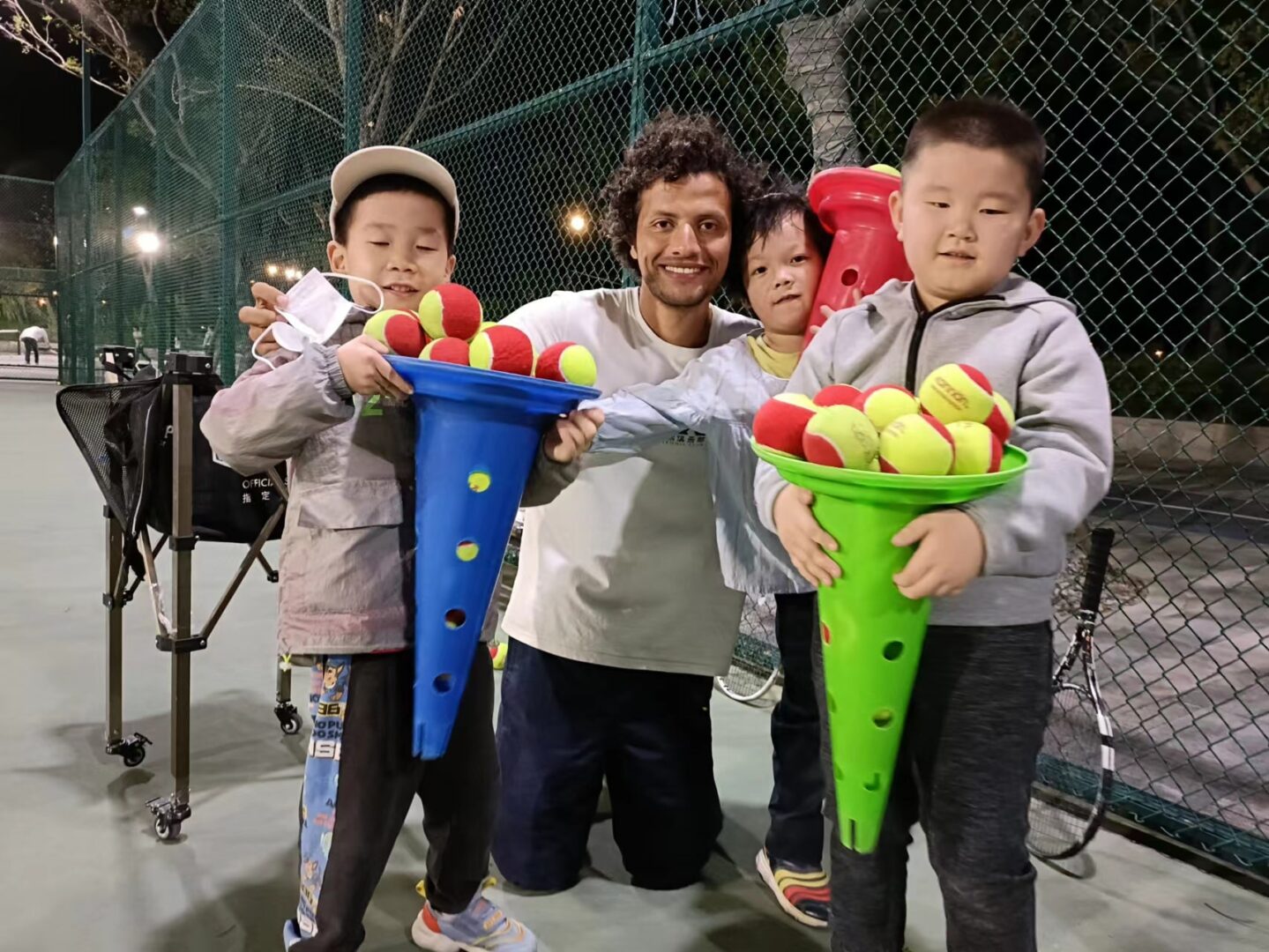 Qualifications
PTF NATIONAL GREEN BADGE, 2016
GPTCA C LEVEL (GPTCA CERTIFIED BY ATP), 2018
ITF PLAY TENNIS, 2019 (100% score given by Mr.Amir Burgai )
ITF Coaching Beginner and Intermediate players (LEVEL 1), 2019
ITF REGIONAL COACHES CONFERENCE BY BNP PARIBAS, 2020
GPTCA B LEVEL (GPTCA CERTIFIED BY ATP), 2021
MENTAL HEALTH AWARENESS FOR SPORTS & PHYSICAL ACTIVITIES (MIND & UK COACHING), 2020
Coaching times & fees
Please contact Wamiq direct via email or WhatsApp.
He can be contacted via WhatsApp on +92 312 5117023
Or you can contact him using email on wamiq47@hotmail.com
I believe I have the ability to give good tennis lesson for all types of players whether they play for recreational purpose or play to become professional
Currently I am in Shanghai, China and I have basic knowledge about Chinese language that helps me a lot when I get a student who doesn't speak English at all. I work hard and honest on the court and I want my students to improve and show results.
Experience
Tennis coaching since 2017
Played on National level .
Worked at top level National Tennis academies .
Worked with top level National players .
Worked with ITF ranked players .
Worked with different level of player and different age groups .
Worked according to ITF Play Tennis Guide lines (Modified equipment)
Worked  in NATIONAL TRAINING
CENTRE at PAKISTAN TENNIS FEDERATION Jun 2019 – Feb 2021
Currently working in Shanghai , China with different level and age groups also school tennis since July 2022 .
Testimonial
This is to certify that Muhammad Wamiq Malik is the registered player of the Pakistan Tennis Federation and he participates regularly in the national and regional tournaments. He holds national ranking points as well.
Muhammad Khalid Rehmani, Secratary - Pakistan Tennis Federation
Testimonial
This is to certify that MR. MUHAMMAD WAMIQ MALIK is a registered Coach of Pakistan Tennis Federation (PTF). He is an ITF Certified Level 1 coach, and holds a PTF Coaches License. He may please be extended all possible assistance as per policy in vogue.
Col. Gul Rehman, Secret Pakistan Tennis Federation
Testimonial
Pakistan Tennis Federation extends its compliments and has the honor to inform that MR. MUHAMMAD WAMIQ MALIK has worked as a Coach at the National Training Centre (NTC), Pakistan Tennis Federation (PTF) Islamabad from June 2019 till February, 2021.
Col. Gul Rehman, Secret Pakistan Tennis Federation