Report This Page
If you think that the content on this page this page contravenes our Terms & Conditions please let us know and we will take a look. 
Ajinkya Pawar
As any other tennis player dreams, I too dreamed to be in the top ranking as a professional tennis player but even though I could not achieve it, I realized the needs of a constructive coaching system for players. While learning and implementing that knowledge I gained experience of coaching from beginners to top 10 men's players of India.  My 10+ years of experience from coaching beginners to running my own academy has given me a complete understanding of the tennis business from coaching and business perspective.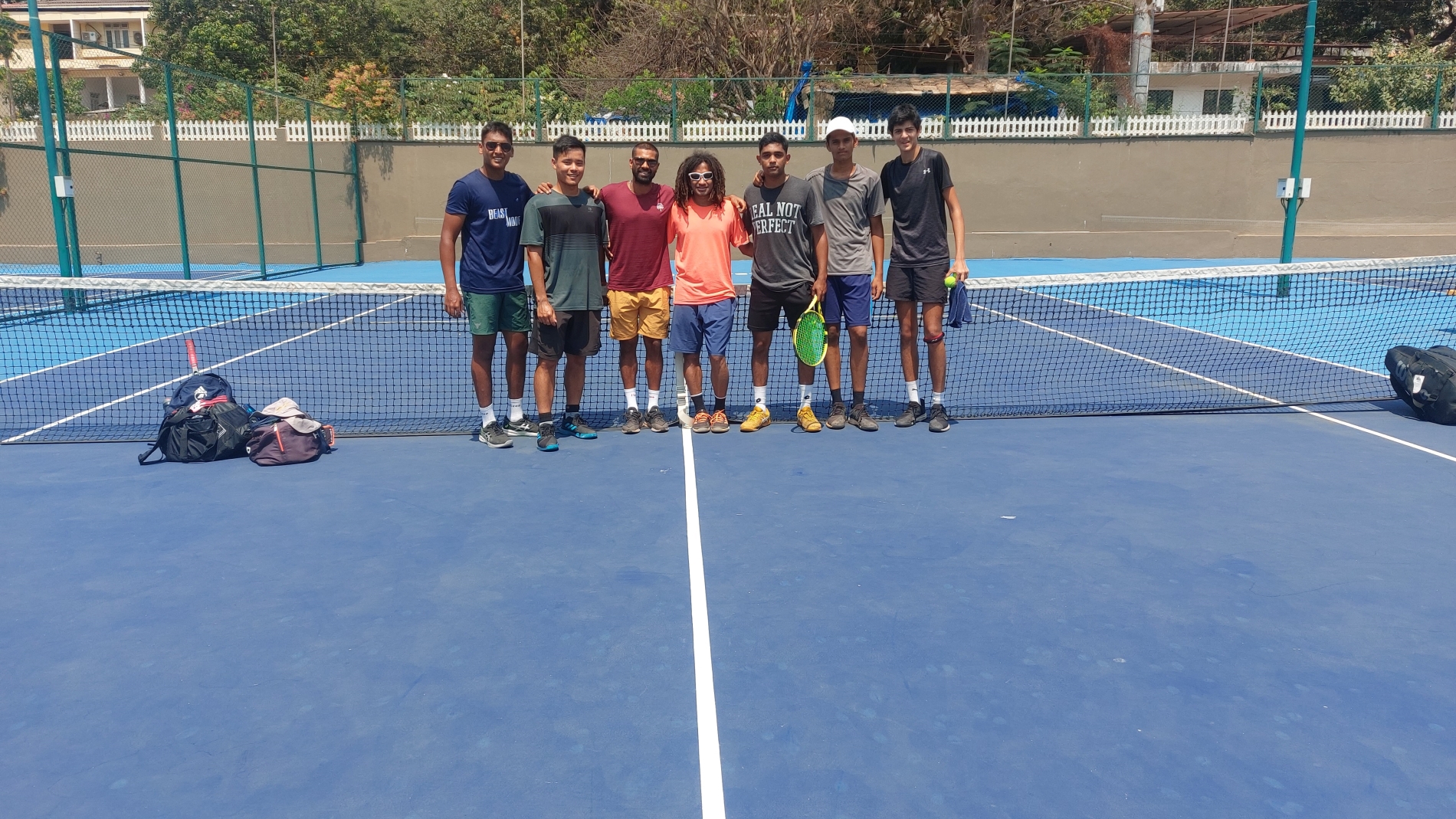 Qualifications
USPTA : Elite Professional Level 4
RPT : International professional Level 3
ICI : International professional Level 3
ICA : Head Professional Level 3
Coaching times & fees
Please contact Ajinkya direct via email or WhatsApp.
He can be contacted via WhatsApp on +919739442756
Or you can contact him using email on ajinkya.tennis@gmail.com
I believe in an approach where I understand every player's needs (mental, technical, tactical etc.) and work with the team that helps players achieve progress in the right direction.
From running my own academy since 4+years, I have gained experience of the business side of tennis and know the ways to handle clients, bring in new business, managing coaches, training coaches etc.
Career objective: 
To be able to contribute to the sport of tennis through continuous learning and working with the top tennis coaching systems across the globe
Experience
(Aug 2018 – Present): AJP Sports Academy – Director – Head Coach
➢ Established AJP Sports Academy,LLP
➢ Designed AJP method of coaching for young professionals of various levels
➢ Trained the coaching team in AJP method of coaching and guide in creating programs
➢ Developed individual student level schedule adherence and performance reporting mechanism
➢ Travel and help schedule the tournaments for our students
➢ Oversee key administrative tasks related to operations such as marketing and parent/trainee
Communications
(May 2016 – Jul 2018): Rohan Bopanna Tennis Academy – Senior Coach – All Levels
➢ Worked with the mentor coach to ensure planning and implementation of planned programs
➢ Run coaching programs for students at RBTA campuses across age groups and specially High Performance
➢ Travel with students of RBTA, when needed, to tournaments, camps and more
➢ Guided junior coaches for implementing the proper coaching technique.
➢ Market the academy and guide potential students to join various programs that would be conducted from time to time.
➢ Supervise and assist in the operations management at RBTA
(Aug 2015 – Apr 2016): Sol Sports – Chief Coach – All Levels
➢ Delegated duties for schedule development for beginners, intermediate and advanced batches
➢ Work with the physical training coach to incorporate physical development methods in the schedules
➢ Developed individual student level schedule adherence and performance reporting mechanism for Sol Sports
➢ Maintaining performance reporting system, working with individual coaches for weekly discussions on special interventions
➢ Responsible for daily Observations, recording and one to one coaching, interventions and feedback to sponsors/parents/guardians
➢ Conduct administrative duties pertaining to managing the assistance staff on courts
(Feb – Jul 2015): Tennis Inspire – Chief Coach – Intermediate and Advance Batch
➢ Responsible for intermediate and advance batches- coaching and schedule adherence
➢ Tailored individually for the students of the advance batches for performance review, development and improvement of techniques
➢ Delivered extensive court time across various batches
➢ Responsible for coach and sponsors/parents/guardians' interactions
➢ Participated in coaching development programmes conducted by the visiting coaches
➢ Work with the physical training coach to incorporate physical development methods in the Schedules
(Apr 2014 – Feb 2015): SAT Sports – Assistant Coach – Beginners, Advance and Elite Batch
➢ Assisted the chief coach and head coach in programme development for athletes of different caliber
➢ Provided feedback about the current programme effectiveness and recommend changes
➢ Participated in team meetings for student evaluations and advancement of batches
➢ Participated in coaching development programmes conducted by Head Coach of SAT Sports
(Jul 2011 – Mar 2014): Silver Strings – Trainee to Senior Coach
➢ Responsible for coaching and overseeing beginners and intermediate batch
➢ Delegated to schedule and implement advance batch program
➢ Handled the responsibility of 20-25 students (Age 5-14)
➢ Tailored special weekend program for aspiring candidates
Testimonial
Ajinkya is no ordinary coach! He has a deep understanding of the game and the people wanting to play the game. My daughter was a very difficult player to deal with and he did all that it took to put her in the right direction. Today she is a keen tennis player and without Ajinkya this would have not been possible ever. He is a rare kind of a person.
Harich Padmanabhan (Parent)
Testimonial
Ajinkya has a great understanding of the game and has a great eye as a coach. I found him very structured in his coaching approach and is a great team player. He is very professional and extremely passionate about coaching with an open mind to always learn and progress.
Dragan Bukumirovic (Coach Six years National Captain of Serbia-Junior Team)