Report This Page
If you think that the content on this page this page contravenes our Terms & Conditions please let us know and we will take a look. 
Player Seeking Sponsorship - Anna Morgina
Anna Morgina
Hi, my name is Anna Morgina I'm a Russian professional tennis player with highest WTA ranking in singles #316 and doubles #165 . I have been traveling without a coach since i turned pro in 2013, and I'm currently seeking support during the pandemic and my future career as an athlete after its over to be able to achieve my goal of becoming a top 100 player.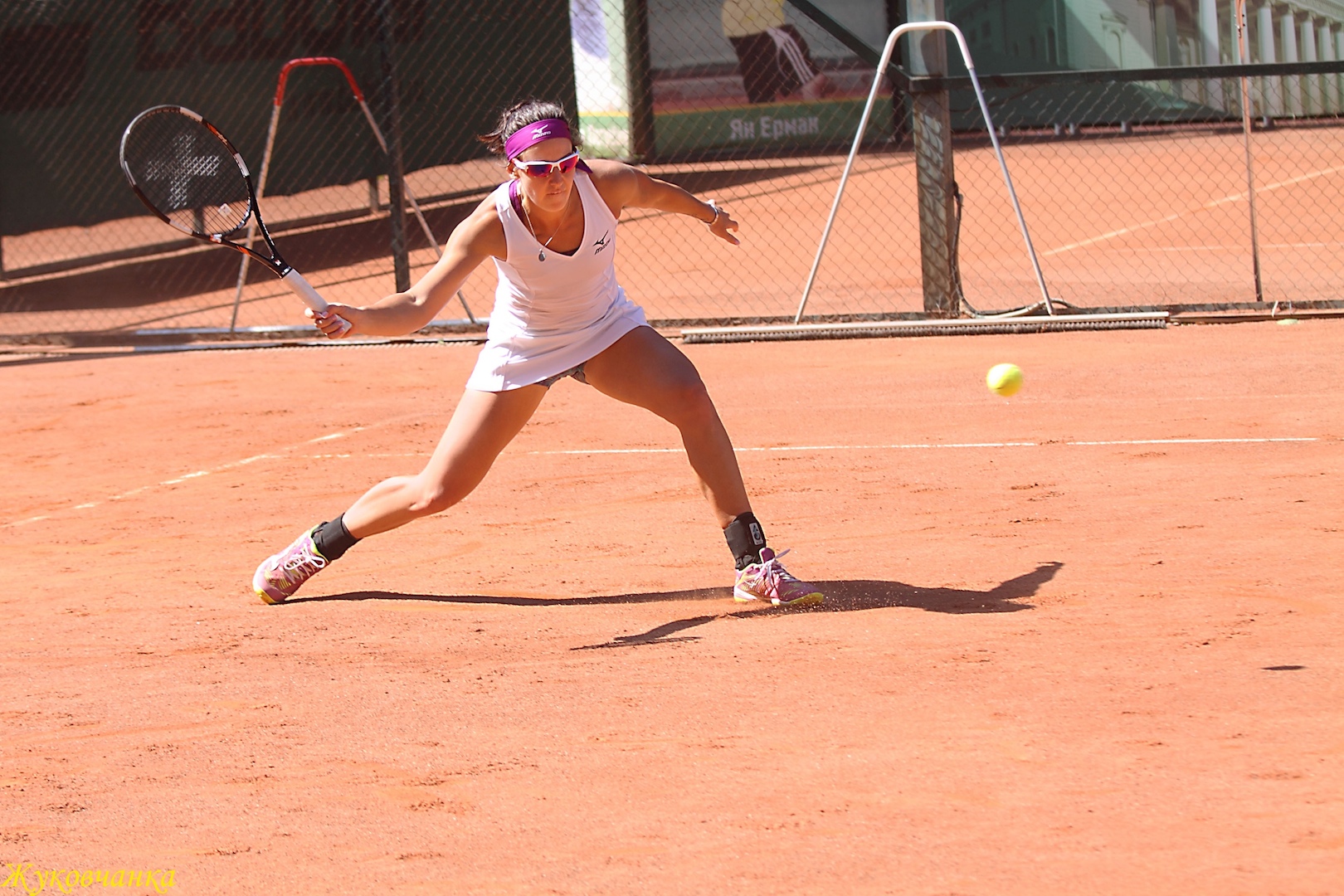 Education & Rankings
Current rank WTA 497 singles, WTA 280 doubles
best rank WTA 316 singles and WTA 165 doubles.
Went to University of South Carolina, with bachelor degree hospitality management graduated in 2013 and turned pro after.
Playing experience
Started tennis at 7 years old, went to university in America at 17 y/o and since 22 have been playing pro ( 6 years)

have 37 ITF pro titles in doubles

13 singles ITF titles.
About you
Dob: 21/08/1991
Hand Used: Right handed
Height: 1m 72cm
Racket/strings: Pacific (sponsor)
Clothing: Bidi Badu
Shoes: Asics (no sponsor) used to have Mizuno sponsor for clothes and shoes, would love to get it back (best shoes i ever wore)
Sunglasses: Oakley sport glasses
Favourite players: Justine Henin and Roger Federer
Career aspirations: to become a top 100 player
Favourite tournament: (US Open) but never played.
Best surface: Hard court
Best wins: Michaela Buzarnescu in 2017, Robin Anderson(wta 150) in 2019, Valentina Ivakhnenko (160 WTA) in 2018 and 2019, Motserrat Gonzalez (ex 150 wta), Yuki Naito (wta 170) , Quirine Lemoine (wta 130) in 2017
Goals for the year: Hard to tell with pandemic going on, but I am trying to keep myself in shape and train. For 2021 my goal is to be top 200
Favourite quote: 'Those, who dont practice hard dont deserve to win.'
Some of my highlights in a recent video…
Here is what Victoria Kan (WTA #220) has to say about me…
"Prefers fast and aggressive tennis, and at the meantime she is very consistent. Great backhand and attacking game style. Great doubles player and very supportive partner"
Current and Previous Coach, Club & Academies
Info on coaches:
Currently coached by IGOR KIREEV of Russia
Worked with ALEXEY KAPERSKIY of Russia from 2013-2020
I usually travel by myself.

At 13 y/o moved to Egypt with my father, he has been my fitness coach until I went to university at 17. And until now I also come to Cairo when i have a chance.
Info on Academies attended:
ITS Tennis Academy in Olomouc, Czech Republic
Koza Wos academy in Istanbul, Turkey.
Testimonial
Amazing backhand down the line, and when she is calm she can easily beat a top 100 player
Alexey Kaperskiy, Russia - Anna's former coach
Testimonial
Anna is a true professional. She is 100% dedicated to her goals, hard worker and a player which deserves best possible conditions to work and progress. She works with love and passion, and simply trying to improve herself every practice
Jure Udovicic, Croatia - Anna's former coach
Testimonial
My favourite doubles partner. Her support is just amazing and its so comfortable to play with her. Her game is very aggressive and consistent, she can be a top 100 singles and doubles with the right approach and support
Yana Sizikova (WTA doubles #90) - Anna's doubles partner