Report This Page
If you think that the content on this page this page contravenes our Terms & Conditions please let us know and we will take a look. 
Thankful to introduce myself to you! My name is Cesar Morales a highly experienced and accredited professional tennis coach focused on promoting the game of tennis through exceptional service to Federations, Private Clubs, Programs and Individual Players.
Educationally proficient, certified professional with over 21 years in coaching all levels of athletes especially professional or aspiring professional players (ATP, WTA & ITF) and their programs. I offer comprehensive programs for your tennis needs which will allow you to reach heights obtained never before!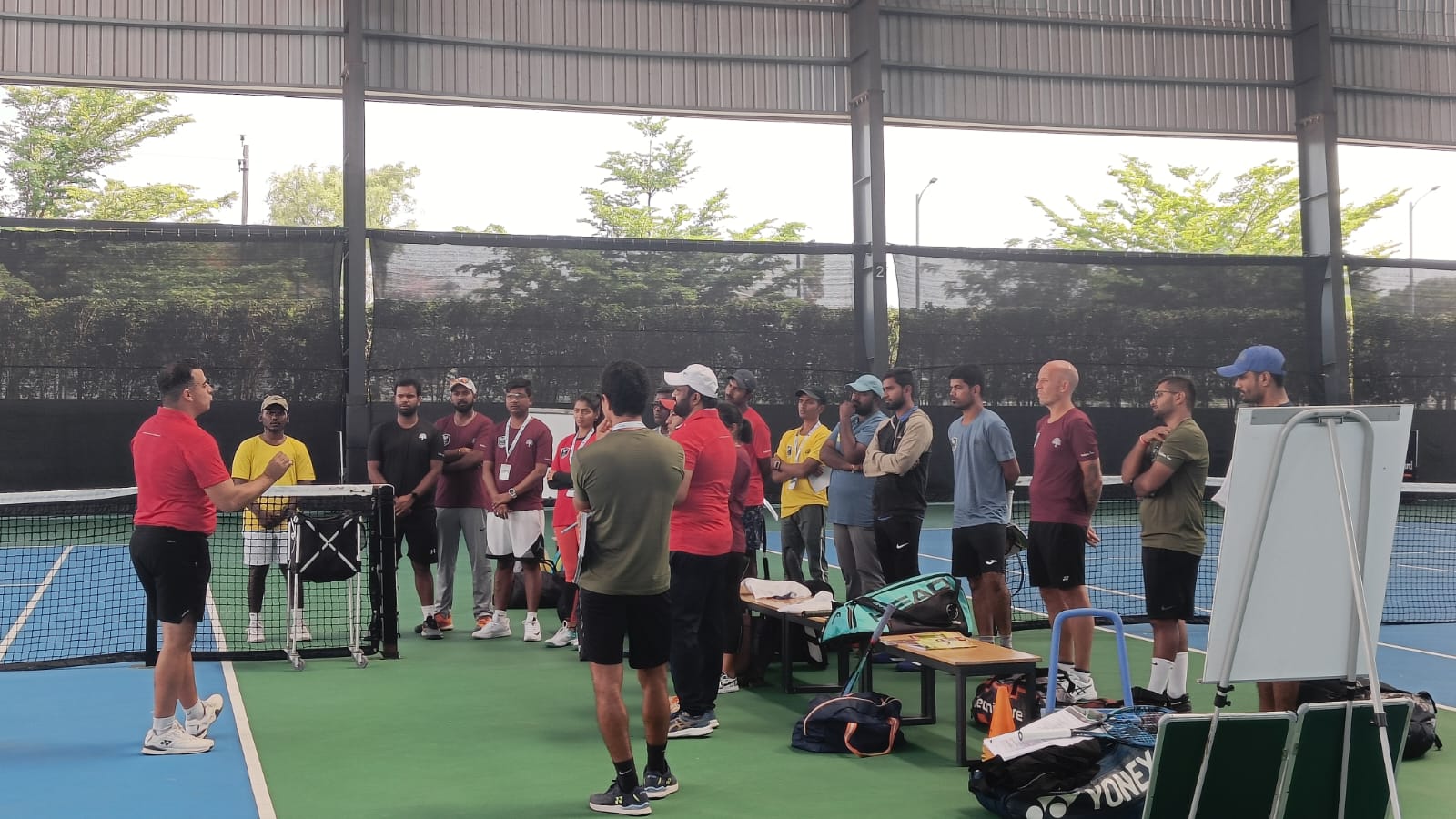 Qualifications
ATP Coach
WTA Coach
ITF Coach
Federation Coach and Consultant
2023 GPTCA Level A ATP Coach
2014

High Performance Coach

United States Tennis Association
2015

MTPS (Master Tennis Professional Specialist)

International Tennis Professional Association

5A Merit (highest merit educational merit achieved in PTR)

Professional Tennis Registry

10 & U Certification 3A

Professional Tennis Registry

Adult Certification 3A

Professional Tennis Registry

Junior Development Certification 3A

Professional Tennis Registry

Performance 3A Certification

Professional Tennis Registry
2011

Master Racquet Technician

United States Racquet Stringing Association
2013

Mental Toughness Certification

Human Performance Institute
2008

Professional Certification

United States Professional Tennis Association

 

2014

Professional Certification for Spanish Coaching  (professional license to coach in Spain)

International Coaching Institute
2010

Physical training for tennis Pat Etcheberry

Certification
Coaching times & fees
Fees are subject to the project. These projects include:
Tennis Program development
Corporate team building
Athlete development
Mental Training (remote or in person)
Physical Training (remote or in person)
Tactical Training
Technical Training
All programs are available for Corporations, Federations, Private groups and/or Private Individuals
Further information
ATP Coach
WTA Coach
ITF Coach
Federation Coach and Consultant
GPTCA Level A ATP Coach
United States Tennis Association (USTA)
International Tennis Professional Association
Professional Tennis Registry (PTR)
United States Racquet Stringing Association (USRSA)
Human Performance Institute (HPI)
United States Professional Tennis Association (USPTA)
International Coaching Institute (ICI)
Registro Profesional de Tenis (RPT)
Passionate to see the game growth with its various programs and personalities. Eager to guide those same programs and players to their true potential as the game of tennis requires the highest standards of coaching. This is my passion, my joy and my interest. We as an industry must do a better job of guiding our players and I have made it my life's work to be a force in tennis and sports' education. Excited to be working with you!
Experience
Have been fortunate to coach at every level and demographic the sport can offer. This includes Junior development to professional tennis and everything in between. The experience of working with programs all over the world have added immeasurable knowledge to the plans I have put together for athletes, clubs, corporate groups and federations that allow them to systematically develop. This experience is like no other and brings tennis to a new light.
Testimonial
Not only was coach training us for tennis on court but he was looking over the overall development of a tennis player ,He was involved in every players physical training and, psychological aspect of the sport, which are very important things required for a tennis player to become professional.I am very grateful for receiving this very precious knowledge from coach . He has helped me grow as a player.
Soha Sadiq / WTA Player
Testimonial
The corporate team at Coca Cola India Bottling team participated in a team building and leadership coaching session by Coach Morales. The program was immersive, intuitive and exclusively designed to use the sport of tennis to learn the importance of team, authenticity, leadership and consistency. The program and facilities were world class and the program was bespoke and truly impactful.
Preeti Balwani / Former General Counsel Coca Cola Bottling
Testimonial
After having the privilege of working closely with Cesar, I have learned so much and I have gotten to see a coach who is professional in every way and always leads by example being the hardest worker in the place. I have been working 25 years and I've been to 200 international tournaments, now traveling with professional players, and I always contact Cesar when I need advice on any aspect of the game.
Thomas Alm / Professional Coach WTA
Testimonial
I had the honor and pleasure to meet Coach Cesar in Nepal. Having him as a team leader was an extraordinary experience. The way he spoke to us coaches and the players kept us all engaged and trying to be the best version of ourselves on court. Cesar is an excellent coach and as a leader he never spoke to us as inferiors; always willing to listen to our opinions and answer and doubts we had regarding practice or other tasks. Helping others by making sure everyone is doing the right thing as well as supervising everyone's effort are 2 of his best qualities. He accomplishes to manage practicing in a fluent way ensuring the best working environment for the athletes and coaches. Nothing but good words for you Coach. Thank you for everything you have shared and thank you for continuing to offer a helping hand from a far.
Pau Martin / Director of 4A Tennis Barcelona, Spain