Report This Page
If you think that the content on this page this page contravenes our Terms & Conditions please let us know and we will take a look. 
Gordan Jankovic - Tennis Coach
Gordan Janković
Teaching tennis is a every day challenge for me, regardless of the students level of knowledge.  I work as a Associate professor of tennis and sport at University of Zagreb (Faculty of kinesiology and Faculty of political science).  As a tennis coach with 25 years of experience of teaching tennis at all levels, but mostly with players who compete on medium and high level of performance, national, Tennis Europe, ITF, ATP and WTA, I can tell that I went through all the stages of tennis teaching.  I also played tennis at pro level, but at certain point I decided to give emphasis on my academic and coaching career.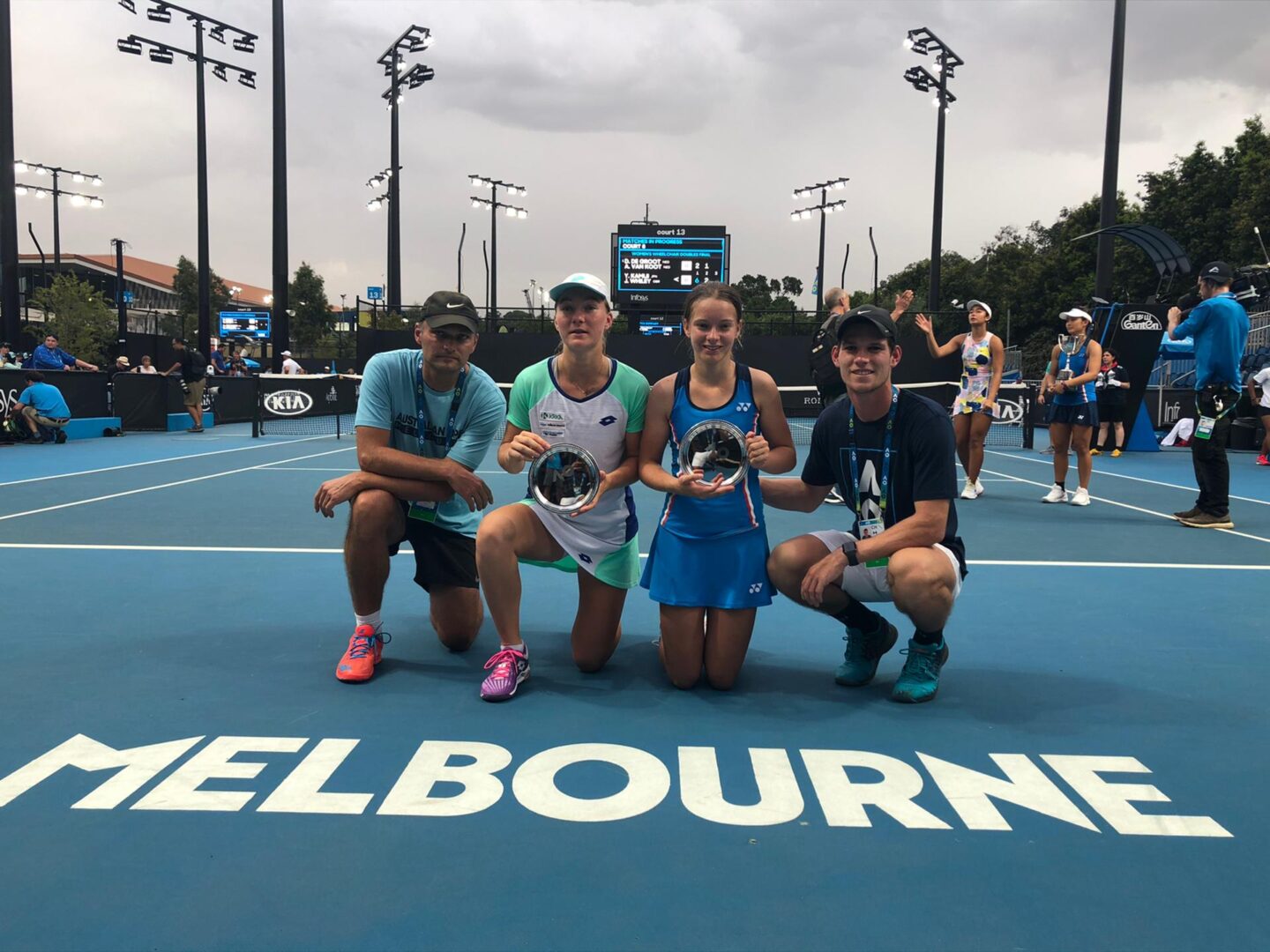 Qualifications
University of Zagreb (Croatia), master of science, kinesiology, on thesis: "Functional characteristics of tennis players at the age between from 12-14 years"
Highest degree for tennis coaches   "GRADE A- COACH" , Croatian tennis federation (recognized in European coaches registry)
Employed at University of Zagreb as Associate lecturer on Faculty of kinesiology  from year 2002. , course: Education of tennis coaches, methodology of technical and tactical preparation for tennis competitors
From year 2008 employed at University of Zagreb, Faculty of political science, course: Kinesiological education for students
Frequent lecturer at tennis coaches symposiums (ITF, TE, Croatian tennis federation, Slovenian tennis federation)
Published more than 15 professional and scientific articles about tennis coaching and performance
Awarded with 2 prizes for long term  professional work in sport in tennis, Croatian federation of kinesiology
From 1998- present, coaching in competitive tennis, different tennis clubs and academies (all ages and levels), NATIONAL(more than 25 national champs titles male and female) , TENNIS EUROPE, ITF and ATP, WTA  level
Coaching times & fees
Please contact Gordan direct via email or Whatsapp.
He can be contacted via Whatsapp on +38598213122
Or you can contact him using email on gordantenis@gmail.com
My main goal was always primarily to combine energy and love for this sport, with  coaching skills, academic and pedagogical knowledge that I possess.
Playing experience:
As a player best ranking ever, number 2 on Croatian national rankings for gentlemen
Played ATP tournaments (futures, challengers, atp) , 25 atp points in singles and 76 atp points in doubles
Croatian national champion in doubles-gentlemen
2 times national  team champion of Croatia for gentlemen, with two different clubs
Experience
2022: Best WTA ranking for Živa Falkner 479., first appearance in Slovenian Billie Jean King Cup team (once Federation Cup)
2020: My player Živa Falkner RUNNER UP at AUSTRALIAN OPEN JUNIOR CHAMPIONSHIPS (partnering Matilda Mutavdžić from GBR)
2020: my player Živa Falkner best junior ITF ranking, 43. Place
2017: my player Živa Falkner, final ranking  TENNIS EUROPE U14, 1.PLACE
2014: I held two lectures at International congress for tennis coaches in Umag, Croatia, on topic: "Scouting in competitive tennis  and basic elements of tactical preparation for tennis players before the match", and  "Example of  main part of the tennis training during period of competition,  emphasis on serve and return actions".
2013: I held a presentation-lecture  during 22. Summer school of kinesiology  in Poreč, Croatia, on topic: "Organizational forms of work in junior tennis players training"
Nika Zupančič won Slovenian national championships U14
Živa Falkner won Slovenian national championships in all junior categories, U12,U14,U16,U18
2010: I started to coach new generation of students in my club in Slovenija, Tennis club Krka Otočec, Živa Falkner, Nika Zupančič, Evgenija Burger
From 2010:  I reached highest degree for tennis coaches (Croatian tennis federation), internationaly recognized A –COACH degree
2010: I coached under 16 croatian junior Ivan Levar, he played for croatian national teams and played semifinals at under 14 European championships
2009/2010:  I coached  Ajla Tomljanović during european summer season tournaments  U18 (Roland Garros, Wimbledon).  Ranked 4. In the world, she reached 3.round in Paris and 2.round at Wimbledon
2007: my player Daša Orlič, became a runner up at National championships of Slovenija under 16, and nominated for national team of Slovenija.
18.11.2006: I held a lecture at International coaches conference, Slovenian tennis federation, on topic: "Analysis of tennis tactics during tournaments",  Otočec ob Krka, Slovenija.
2005: I was awarded with "Bronze Bloudko Medal", for 5 years of succesfull work in sport in Slovenian sport,  Agencija za šport Novo Mesto
2004:  As a captain of slovenian national team under 14 , my girls doubles team Polona Hercog and Jasmina Kajtazović won gold medal at European championships in Ostrava
2004: my player Marko Novak became Slovenian national champ under 12, and he was nominated for national team competitions.
31. 5. 2003: I held a lectures at international symposium for tennis coaches Slovenian tennis federation in Ljubljana subject: "Newest trends in methodics of teaching tennis"
2003- 2008: I coached Jasmina Kajtazović (SLO), European champ under 14 in doubles  Ostrava ,  best ranked 3.  TE under 14  ,  2004 , final ranking 8. TE14, 2005. , 7x slovenian national champ under 12, 14, 16 i 18,  ITF juniors best  ranked 98. 2007.   WTA best ranking 519. ,september 2008. She played FEDERATION CUP for Bosnia and Hercegovina
2001:nominated National captain of Slovenija juniors (categories under 14, 16, 18 ),  European championships (Vichy 2004, Ostrava 2005, Klosters 2019) and more than 100  junior Tennis Europe, ITF and ATP and WTA events worldwide.
1999 – December 2008: Head coach  of competitive tennis programmes (under 12,14,16,18, and pro) Tenis Club Krka Otočec (Slovenija)
1998- 1999: I organized my first tennis school in Zagreb, Tennis centre
Testimonial
Gordan and I, we are friends and colleagues from our tennis beginnings. At that time we met often, travelling, practicing and playing tournaments against each other. He was very good player, great fighter, extremely disciplined, and maybe one of the most well educated players and persons in general, I have ever met. Beside tennis, he was always excellent student, and it seems like he knew exactly what he wanted, from the start. Once, but it was still while he was in the middle of playing career, he told me that he will definitely become a coach, because it was evident that he had a very good eye for the tecnical and tactical details, maybe even too much analitic to be just a player. And, the rest is history.... Gordan started coaching very early, organizing his own tennis school in Zagreb and soon, because of his qualities, he was invited to become a Head coach of competitive programs in a Tenis club Krka in Slovenija. In the meantime he was very ambitious and eager to improve his academic career at the University of Zagreb, Faculty of kinesiology.Today, he is a professor, at two faculties, master of science in tennis. I admire him very much because he has extremely wide range of knowledges (not just tennis), working with all levels of players. Gordan always puts enormous energy to every practice session, while beeing completely dedicated to everything he does. His comunication and teaching skills are really great and that is one of the main reasons why he had so many great results with his players. His players and his colleagues coaches respect him immensely. Maybe the most important detail that speaks for itself, but I have to say it: If I weren't a tennis coach, my son would be coached by Gordan
Igor Šarić, Croatia Davis cup assistant coach