Report This Page
If you think that the content on this page this page contravenes our Terms & Conditions please let us know and we will take a look. 
Marija Milovanovic - Tennis Coach
Abu Dhabi
United Arab Emirates
Marija Milovanovic
Hi, my name is Marija Milovanovic and I am a tennis coach from Serbia. Started playing tennis when I was 7 years old. Love for tennis then started and never stopped. As a kid I dreamed of being an excellent tennis coach one day. Now I am a Master in Physical Education & Sport and a licensed tennis coach. I want to develop and create the best junior players. My motto is kids need fun, need to love and enjoy tennis. The best National ranking was #69 U 14, after I stopped competing. I am very motivated about new challenges in my career and I would like to find the right place where I can implement my knowledge, develop passion for tennis in players and gain new experience. Tennis is my passion. See you on the court!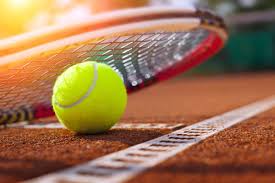 Qualifications
GPTCA C-Level International Coach
Serbian Tennis Federation C license
Serbian Tennis Federation D  license
July 2023: Head Professional European Registry of Tennis Professionals
July 2023: Professional Tennis Director The International Registry of Tennis Professionals, International Coaches Institute
July 2023: Director de Tenis Registro Profesional de Tenis July 2023 I attended World Tour Course (Registro Profesional de Tenis, In Spain
Mar 2023: World Tennis Conference 3
Mar 2022: World Tennis Conference 2
Feb 2022: Certified Tennis Performance Specialist The International Tennis Performance Association
Oct 2021: TBD Tennis Innovation Conference
Coaching times & fees
Please contact Marija direct via email or Whatsapp.
She can be contacted via Whatsapp on +381 69 5304476
Or you can contact her using email on marija.milo96@gmail.com
She can also be contacted via Instagram
Education:
Master in Physical Education and Sport with thesis Anthropometric characteristics of Grand Slam conquerors.
European Master in Health and Physical Activity in Foro Italico, University of Rome (Attended two modules and passed all exams with success. Erasmus student  exchange. )
Bachelor with Honours in Physical Education
Languages:
English B2
Spanish B1
Italian A2
Driver's license B category.
Experience
Sep 2022 – Present: Head Tennis Professional, Global Sports Recreation Services, UAE
Provide specialized coaching for children starting age 5
Lessons for beginner, intermediate and practicing adults
Organizing events
Tournament director for U10 tennis
Leading and organizing schedule for SZPA venue
Sep 2021 – Jun 2022: Tennis Coach, Advantage Sports, UAE
Provide specialized coaching for children starting age 5
Offer lessons for beginner, intermediate, and practicing adults
Nov 2016 – Jun 2019: Assistant to main coaches at Gymnastic club Nis, Nis
September 2014 – present: Coach in Jagodina Tennis Club http://www.jagodina.autentik.net/sport/tenis_jagodina_kontakt.php
I was working during my studies every weekend, when it was summer I worked more. Now, how I have more time for tennis. I have around 40 kids in tennis school. Individual and group lessons.
Work with tennis school
Work with junior competitors U10, U12
Work with adults
Work with competitors on fitness
Testimonial
Please accept this recommendation letter for tennis coach Marija Milovanovic who has been coaching at Jagodina tennis club from 2014. Marija Milovanovic is dedicated to her job and loves her profession. She is hard-worker, motivated to work and acquire new knowledge. She has worked with children of all ages, with competitors, as well as with adults. Marija is great at teamwork. She is a communicative person and always ready to help. Thanks to her positive energy and open character she has excellent communication with her players and clients. Children simply adore her.
Radoslav Nikolic – President of Jagodina tennis club