Report This Page
If you think that the content on this page this page contravenes our Terms & Conditions please let us know and we will take a look. 
Cornelia Lister - Tennis and Padel Coach
Cornelia Lister
Former professional tennis player who reached my goal of playing all four Grand Slams and became top 100 in the world. I have now transitioned into a padel player and combining it with coaching in both tennis and padel. My philosophy as a coach is to be the coach I would have liked to have myself. I did my career mostly alone and formed my own kind of coach now that's why I'm very passionate when I'm helping others to improve.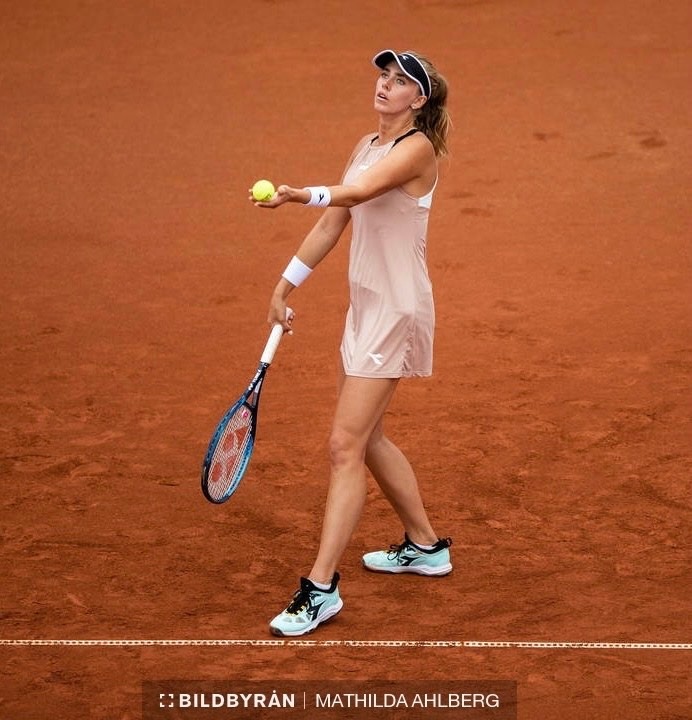 Qualifications
2010-2013: Båstad Tennis Academy
2016: Judy Murray – Kings of Tennis
2023: ITF Certified Silver Coach
Coaching times & fees
Please contact Cornelia direct via email or WhatsApp.
She can be contacted via WhatsApp on +46734302001
Or you can contact her using email on clister94@gmail.com
Professional Padel Career:
Competed for one and a half year
Ranked #6 in Sweden
Selected to represent Sweden in the European Games 2023
3 Category A titles
Qualified to the Masters where only the top 8 best teams play
WPT debut in Malmö, Sweden
Partner: Maria Picio from Argentina
Experience
2021: TENNIS AND PADEL COACH
Working as a private coach in tennis, padel, running and strength training
Have clinics and camps all over Sweden
Have helped out 3 different tennis clubs in Sweden for a semester each
Worked in Burgenstock Resort and Amanpuri for 1 month each through Lux Tennis
Been a mentor for girls between 16-19 years old in Sweden to show them all the possibilities there are in tennis even if you do not become a professional player
Tennis Playing Career:
WTA career high doubles #72
WTA career high singels #383
Career high #1 in doubles and #2 in singles in Sweden
1 WTA title in doubles Palermo, Italy
Participated in all 4 Grand Slams
Represent Sweden in FED CUP
Represent Sweden in European Championships for 16 year olds
Gold in the Swedish Championships in singles and doubles as a senior
Multiple Golds in the Swedish Championships for teams both indoors and outdoors
National Champion of Switzerland in teams
Played team matches in the highest division in Germany, Denmark and Sweden
Best junior ranking #13 for 16 year olds in Europe