Report This Page
If you think that the content on this page this page contravenes our Terms & Conditions please let us know and we will take a look. 
Daniel Ljubo Skrmeta - Tennis Coach
Daniel Ljubo Skrmeta
I'm a certified tennis coach from Croatia. Bachelor of Kinesiology. Had the experience to work with children of all age groups, senior recreational players and competitive players including U12s, U14s, U16s and U18s. My coaching role works as a 3 in 1 scheme which means that I'm capable of being a coach, mentor and hitting partner.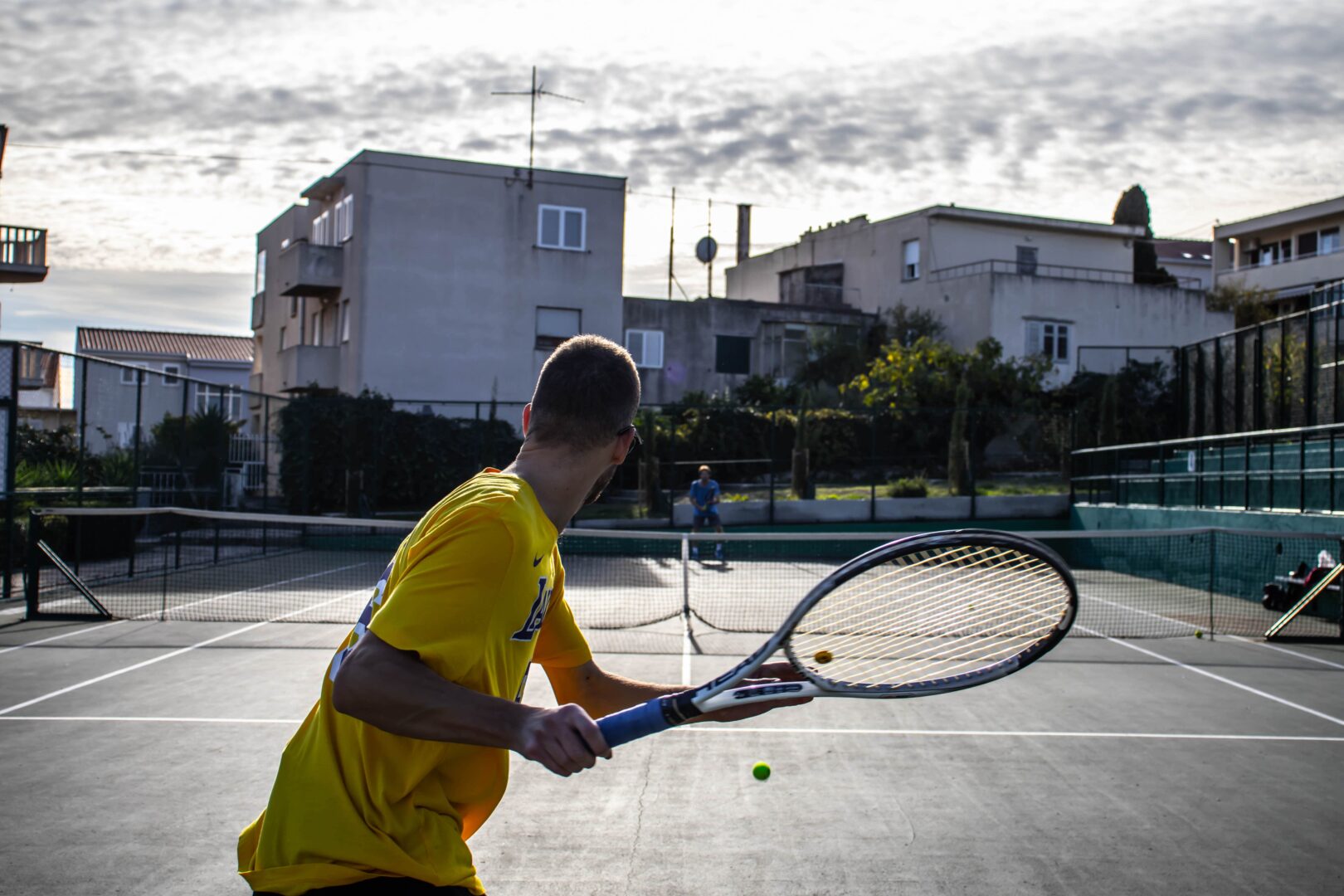 Qualifications
University of Split, Kinesiology Faculty Split (2015-2021)
On the day of 19.10.2021, I have completed a Bachelor degree in Tennis Coaching
Fully licensed Croatia National Tennis Coach
Member of the Croatian Tennis Association
Member of the Croatian Coaches Tennis Organization
Coaching times & fees
Please contact Daniel direct via email or WhatsApp.
He can be contacted via WhatsApp on +385 91 730 4465
Or you can contact him using email on daniel.ljubo.skrmeta@gmail.com
The main goal is to share my biggest passion with people from around the world and to inspire them to start playing this beautiful game. On court we learn life lessons that can lead us to live our full potential in a healthy manner.
My specialties in coaching are mental preparation, control of emotions, tactics, footwork, practice of realistic match situations and some others. I see myself most comfortable working with competitive players from the age of 14 to 18 and to help them transition from Juniors to Professionals. That kind of role would suit me the best and would be the next object in my tennis coaching career.
Experience
April, 2022- November 2022: Tennis Club Split, tennis coach
Summer season 2020: Bi Village Fažana,tennis coach
June and July, 2018: Decathlon Solin, sport equipment seller
Practical Work:
Hotel Atrium Split, Croatia, receptionist (2011- 2012)
Tennis training with children, tennis coach, Split, Croatia (2019 – 2020)
Tennis training with Erasmus students, tennis coach, Split, Croatia (2019 – 2020)
Volontaring at ESN – Split with erasmus students (2019 – 2020)