Report This Page
If you think that the content on this page this page contravenes our Terms & Conditions please let us know and we will take a look. 
Dixie Reynolds - USTA National Junior Tennis Player
Dixie Reynolds
I'm Dixie Reynolds and I'm 13 years old I was born in the UK but moved to the US when I was 4. I played tennis for fun in clinics year round from about the age of 9. When Covid hit, New York was shut down for a long time. The only 2 sports I could play were golf or tennis, I picked tennis and have not looked back. The love I have for tennis kept me alive somewhat when the world felt shut, I think that's why I'm so passionate about the sport today. I started playing tournaments at 11, I was 4,500 National and got to around 300 in the US girls national 12 and Under Since turning 13 in Sept, I am currently 950 National in Girls USA 14 and under and my UTR is a 4.55.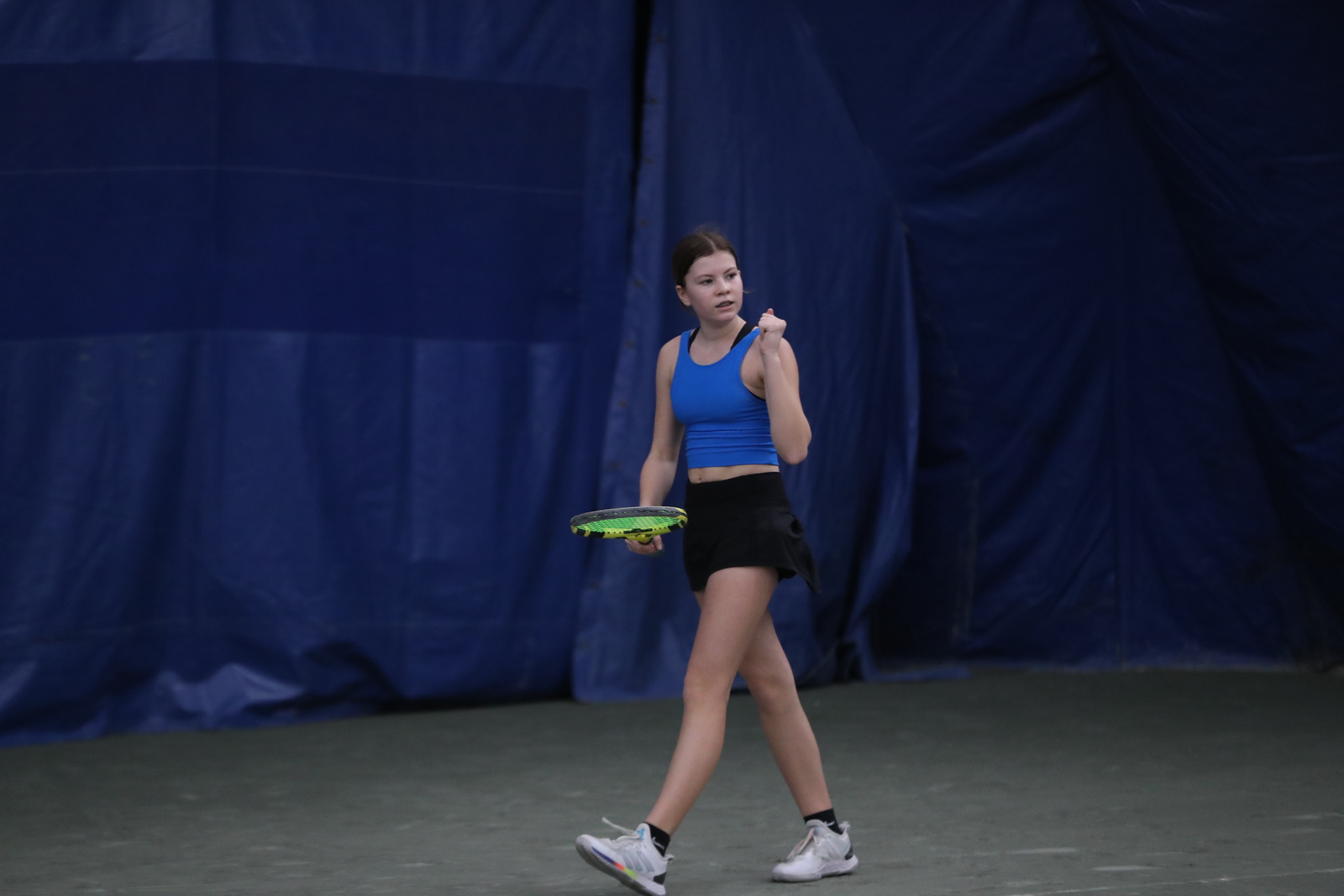 Education & Rankings
8th Grade
Currently 950 National in Girls USA 14 and under and my UTR is a 4.55
Playing experience
Started Tournaments age 11 Was ranked 4,500 and got to 300's national in 2 years
About you
Date of birth: 29th Sept 2009
Hand Used: Right
Height: 5'4
Racket: Babalot
Clothing: Lulu Lemon and Nike
Shoes: Adidas & Nike
Any Sponsors: No
UTR: 4.62 / 4.55
Favourite Player: Emma Raducanu
Career Aspirations: I would love to play for the UK one day
Favourite Tournament: US Open
Best Surface: I like to mix it up
Best Win: L3 16Jan 2023
Goals for the coming year: To reach under 300 USA national
Current and Previous Coach, Club & Academies
Coached by – Katia Bogomolova, Kela Simuyola, Mohammed (Mo) Hatme.
Testimonial
My name is Katia Bogomolova and I am a USPTA certified tennis coach. I was ranked 1 nationally in USA as a junior and played at division I school on scholarship. I am also currently a women's assistant coach at Fordham University. I have met Dixie Reynolds a couple years ago when she played against my daughter at a tournament. I was impressed right away by the quality of her game. Since then I had the pleasure of coaching Dixie as well as watch her compete in tournaments. Dixie is a quick learner and is not afraid to work hard. She goes for every ball and is mentally a very strong player. It's always a pleasure having her on the court since she motivates others to work hard. At tournaments she demonstrates great sportsmanship and is very liked by many of her peers. Her strengths are her forehand and ability to keep the ball deep and consistent. Dixie is a great competitor and an amazing athlete. I am happy to speak about Dixie and answer any specific questions. And in the mean time I highly recommend Dixie Reynolds.
Katia Bogomolova - USPTA certified tennis coach