Report This Page
If you think that the content on this page this page contravenes our Terms & Conditions please let us know and we will take a look. 
Enzo Borlando - Tennis Coach
Enzo Borlando
For over 15 years, I have taught tennis and skiing at top-rated facilities around the world. That experience has given me the ability to communicate with players from different backgrounds and cultures. I am committed to the art of teaching students at any level and adapt well to different situations, players and environments. I offer private or group lessons for individuals of all ages and believe every player can improve their game.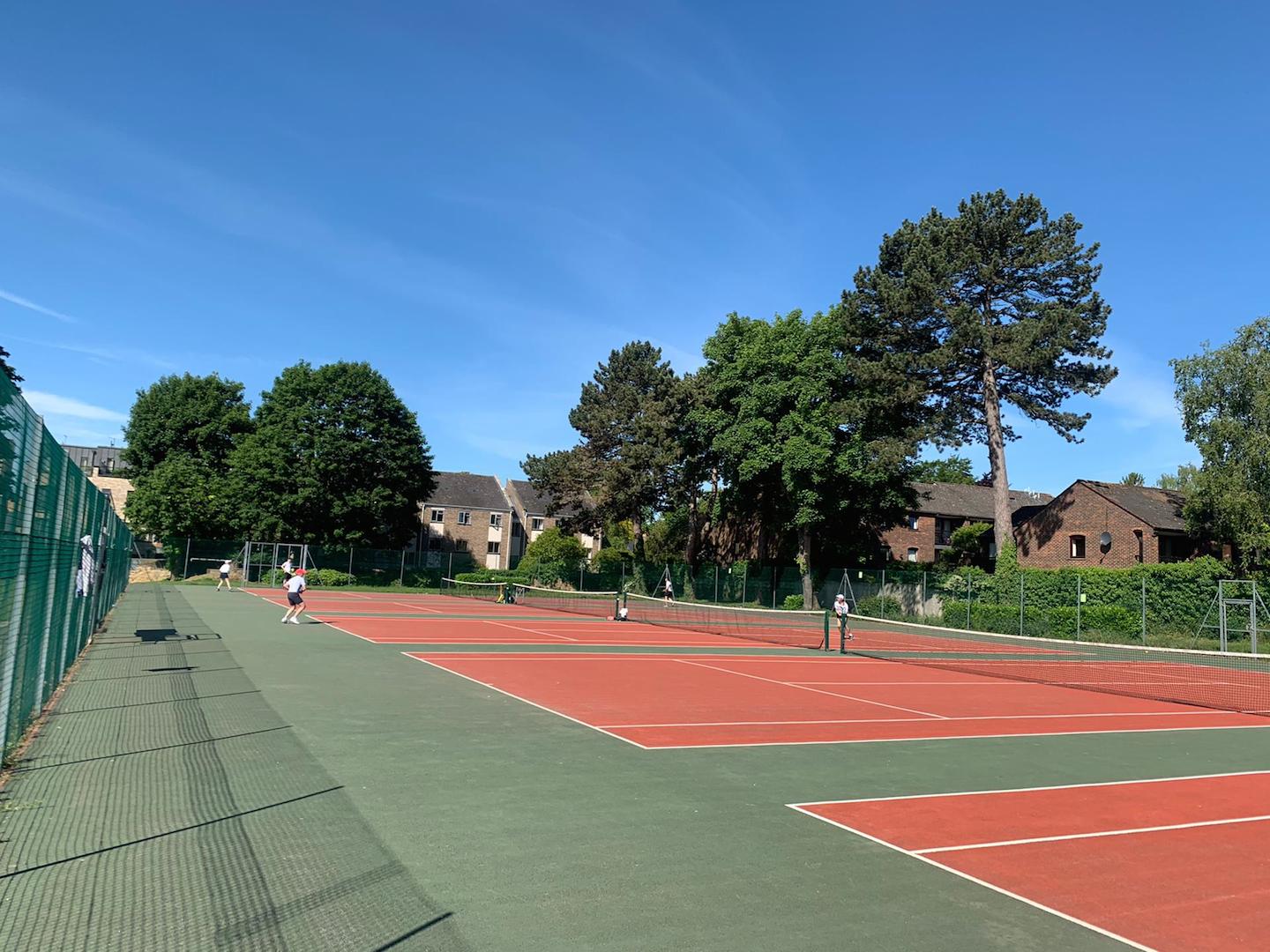 Qualifications
2022: Assistant Padel Coach
2021: Currently in process of formation as a Padel coach level 1 by Federation Argentinian of Padel
2021: Tennis certification by Toni Nadal (Mentor course, intermediate and advanced level) and "World tennis conference" by GPTCA
2015 – 2016: Level I Monitor Nacional ITF, Royal Spanish Tennis Federation
2013: Alpine Ski, Sport Technician Level II, IES. Pobla de Segur, Lleida, Spain
2011: Tennis Techniques, Mario Bravo instructor, Santiago, Chile
2008: Professional Ski Instructor Association (PSIA) Cerftificate, Vermont, USA
2003 – 2007: Physical Education Graduate, San Sebastian University, Concepción, Chile Validated as Graduate of Sports and Physical Activities, Spain
2007: English Proficiency, Chilean-American Institute, Concepcion, Chile
Coaching times & fees
Please contact Enzo directly to discuss his availability and fees.
He can be contacted using email on enzoborlando@gmail.com
Or using Phone / Whatsapp on +56998714460
To watch more videos, click here to check out my YouTube Channel!
Languages:
Spanish: Native Speaker
English and Italian: Fluent
Portuguese,French,Deutsch: Basic
I have a Bachelor's Degree in physical education. Most recently, I worked as a tennis coach at the Rafa Nadal Academy (Mallorca, Spain) where I offered adult clinics and private lessons. Additionally, I have experience coaching tennis and padel in the United States; at the Estadio Espanol tennis club (Linares, Chiles); the Premier Tennis Academy (Oxford, England); and in Switzerland at the Sankt Moritz tennis school.
My coaching style is centered in the fundamental principle that clients should enjoy each lesson in order to properly learn the sport and as a coach, I adjust to each client's needs and situation. I constantly look for new ways to teach individuals of all ages and skill levels and believe every player has the ability to improve their game.
Most recently I have been working in 'Rafa Nadal Academy by Movistar" located in Mallorca, that i consider in my opinion  my best experience as a coach, besides of all the countries that i have been working as a tennis trainer. (Usa, England, Chile, Switzerland)
Because of my passion for tennis i consider myself to be an extremely versatile coach who is always trying to connect with my students. For me the most important thing is "To make people enjoy training while they are trying to learn the sport."  I'm an emphatic guy always trying new things and willing to learn more.
Experience
Summer 2023; Tennis coach in Adults programs and private lessons in Rafa Nadal Academy (RNA by Movistar) Mallorca-Spain
May and June 2023; Tennis coach in Hamptons beach-New York
Summer of 2021 Tennis coach, Tennis School, Sankt Moritz, Switzerland
Summer of 2019 Tennis coach, Premier Tennis Academy, Oxford, England
11/2017 – today – Tennis Instructor, Estadio Español, Linares, Chile.
2018 – today – Independant Ski Instructor – Baqueira-Beret, Spain
06/2007 – 10/2020 Ski Instructor in various Ski Resorts: Independent ski instructor,
Nevados de Chillan, Chillan, Chile
Cuylás Ski School, Baqueira-Beret, Spain
Bejarana Ski School, Bejar, Spain
Madrid Snowzone, Xanadú, Madrid, Spain
12/2010 – 03/2011 – Outdoor Activities Monitor, Tourism and EcoAdventure Rucahue, Chillan Chile 
11/2007 – 04/2008 – Ski Instructor Smuggler's Notch Resort, Vermont, USA
Testimonial
Herby, we confirm that Mr Enzo Borlando worked as a tennis instructor at the Tennis School St. Moritz from July until September 2021 & 2022. His responsibility included: Individual trainings (adults / youths / children) Group trainings (children / teenagers) Mr. Enzo Borlando has a well-rounded technical knowledge and he put this in a very successfully way into practice. He planned and organised the lessons in a practical way, according to clear priorities. Through diligence and conscientiousness, he achieved very good customer retention. He used the teaching aids imaginatively and effectively. Mr Borlando always took the concerns and needs of the guests very seriously and he ensured successful lessons. He adapted quickly to new situations and is flexible. He always provided information in good time and immediately passed on important information to the right people. Furthermore, he has very good language skills. He always approached guests, staff and supervisors in an open, courteous, friendly and helpful manner and was able to handle unusual situations with guests in a professional way. We appreciate his high level of commitment. Mr. Borlando was a valuable employee who was committed to his duties and the company. The Tennis School St. Moritz thanks him for his cooperation and wishes him all the best for his future career and life!
Maria Laura Eldahuk, Head, Tennis School St. Moritz
Testimonial
Enzo has developed a large amount of skills during the period he worked with the company including excellent communication, organisation, analytical, interpersonal, public speaking, decision making and problem solving skills. I have noticed that since joining the team Enzo has largely progressed his teaching skills in analysing individual learners and having the ability to choose the best fitted learning style for each individual. There is much variance in languages at the camps and Enzo is able to get his point across whether technical or instructional through other forms of communication such as visual and physical techniques. In terms of his communication skills Enzo is responsible for dealing with large groups on a daily basis. He delivers entire sessions on his own that require verbal and physical instructions and demonstrations. He also helps to create, maintain relationships and communicate with the parents. Enzo also helps to deliver speeches to the camp with regards to introductions and prize givings. I believe Enzo will continue improving and he will be a true asset to any tennis club.
Jose Oliveira Costa - LTA Level 3+, RPT Level 4, USPTA Elite Professional and FPT Level 2 Cerified Tennis Coach at Premier Tennis Summer Camps
Testimonial
I always found Enzo Borlando to be very caring and reliable. His ability to express himself and demonstrate ideas, as well as teach and accept responsibility in a very professional manner are some of his strong points. As an instructor he was outstanding. Always bringing a positive attitude tin everything he did. His understanding of group dynamics and his willingness to adapt helped to keep the program in a positive manner. Both the campers and staff enjoyed being with Enzo and enjoyed his fun loving attitude. He was always very easy to talk to and very respectful to all that he encountered. He will always give his best in any situation.
David Farrell, Camps Program Manager - Snow Sport University.