Report This Page
If you think that the content on this page this page contravenes our Terms & Conditions please let us know and we will take a look. 
Igor Saric - Tennis Coach
Igor Saric
Highly accomplished tennis coach with proven success record in developing young tennis talents, as well as improving performance of the established, professional players such as Dinara Safina, Zeljko Krajan, Iva Majoli, Mirjana Lucic, Ivo Karlovic, Marin Draganja, Antonio Veic, Polona Hercog, Borna Coric, Pemra Ozgen.
Looking for a new, exciting opportunity to contribute to the world of tennis.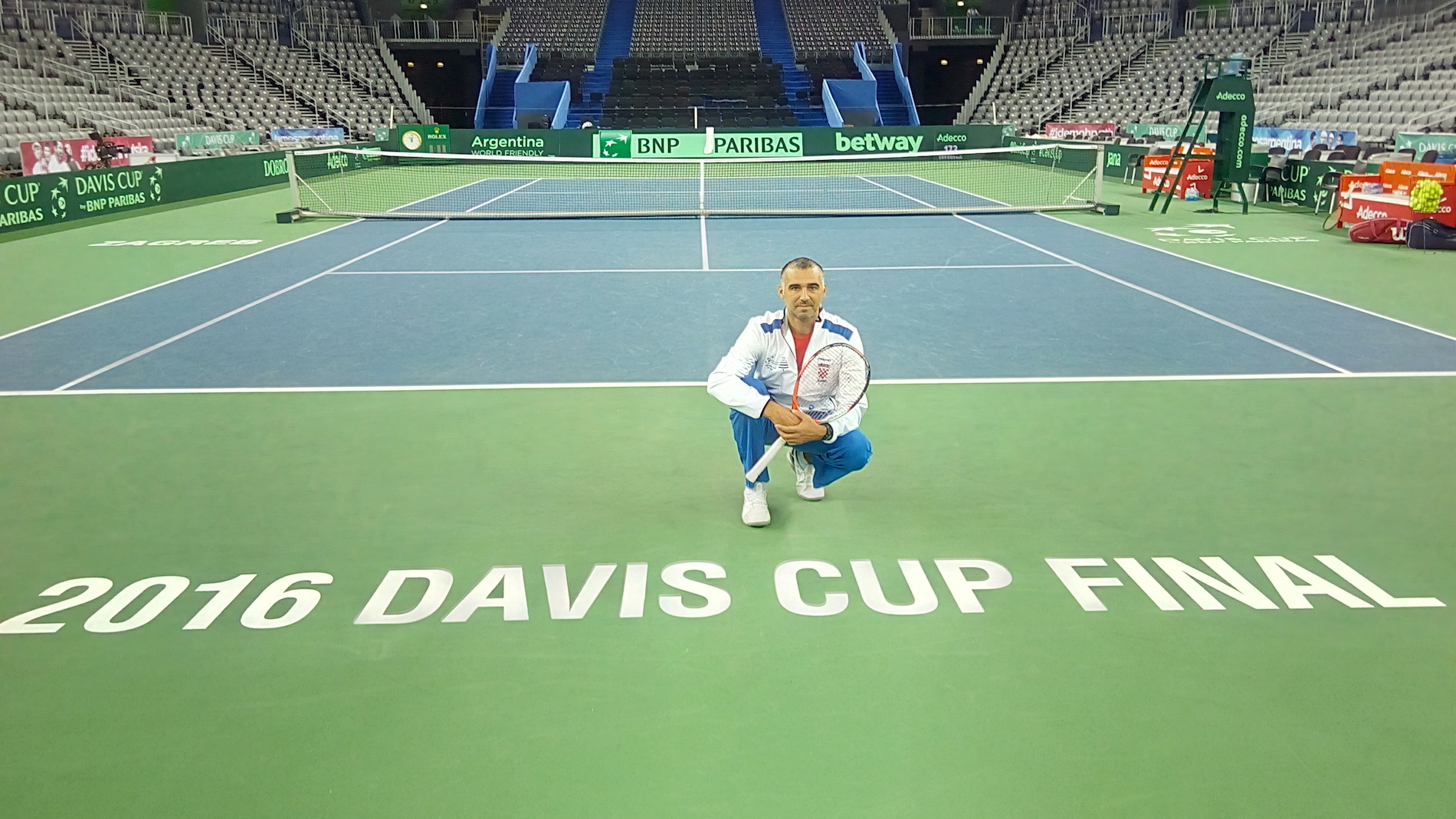 Qualifications
1986

High school for Culture and Art Journalism (high school) Certified journalist

1997

Faculty of Physical Culture, Zagreb Tennis coaching High Sports Tennis Coach

2002 Australian Tennis Professional Coaching Association Tennis coaching Certificate of Qualification and Registration from as a Professional Tennis Coach

 

(Level 2).
2008

Faculty of Kinesiology, Zagreb Tennis coaching Expert Tennis Coach

2013

Tenodi Communications Communication Certificate of Master Practitioner in NLP
Coaching times & fees
Please contact Igor directly via email on igors999@yahoo.com or by using Whatsapp on +385 91 174 0491 for more information on his availability and fees.
Tennis Career Summary
1984-1985 Junior national Representative Former Yugoslavia Played on ITF junior circuit and, reaching No 7 on ITF world ranking, wining 3

 

junior tournaments: Sofia, Berlin, Ostende.
At Roland Garros played round of 16

 

at European junior championships, reached QF

 

for singles and finals for doubles

National junior champion (Yugoslavia)

1986-1999 Professional tennis player (Former Yugoslavia, Croatia) 1986 Got a wild card for Mercedes cup tournament in Stuttgart, Germany , beating Brian Teacher in 1st round. 2nd round  lost to Jan Gunnarson.
Igor can do fitness programmes, as well as mental preparation program for all levels of players.
He has also written a book 'Anything is Possible' which has been read and reviews written by some of the top players and tennis minds in the world.  Some of which commented and gave testimonials below.
Igor is fluent in English and German, with a basic knowledge of Czech, and a small knowledge of Italian…
Experience
Currently associated with Croatian Tennis Federation as the Assistant Coach of the Croatian Davis Cup team. Winner of the Davis cup 2018 with Croatian davis cup team, runner up 2016.
From 2008-2014 worked as a National Junior Coach for juniors under 16 and 18 at the Croatian Tenns Federation.
Successfully incorporating own past professional tennis playing experience (highest ranking for singles: 218, for doubles: 311) into the effective coaching and developing others.
As a professional tennis player, played against many world-ranked names such as Michael Chang, Boris Becker, Thomas Muster, Jonas Bjorkman, Petr Korda, Cedric Pioline, Brian Teacher, Jan Gunnarson, Goran Ivanisevic, Jose Francisco Altur, Michael Tebutt, Michael Westphal, Dominik Hrbaty, Jan Appel, Ciril Suk, Bernd Karbacher, Andrea Gaudenzi, Gianluca Pozzi, Martin Rodriguez, Adrian Voinea, Ulf Stenlund, Arnaud Di Pasquale, Christophe Rochus, German Puentes…
Highly praised for tennis technique, style correction ability, coaching style, technical and mental preparation, holder of "A coach tennis license" in Croatia- the highest level.
Published author (the latest book "Everything is Possible" focuses on the importance of mental preparation)  and widely recognised as highly skilled and effective tennis coach with international experience.
Testimonial
Igor is a great tennis coach and a very good friend with a long experience as a professional player and a coach. His book "Anything is possible" is showing a tennis reality in a tennis world and all the efforts of a young player who wants to succeed but has no financial support. When I read the book I felt really emotional.
Ivo Karlovic, Former ATP Top 20
Testimonial
The book 'Anything is possible' fully faithfully captures the psychological world of tennis. Reading the book, I recognized in many situations, back in time and reliving some of their own, beautiful and less beautiful moments. Likewise, reading I've learned something new and that is why I think the book is excellent and instructive for all tennis lovers, beginners, amateurs to professionals. The book describes the important elements of psychological preparation - from the point of view and ways of thinking of defeat or victory to tactics, ways of training, preparation and alternative training methods that can help to improve their own abilities. It is a small border between players who 'fail' and those who 'do not fail'. Psychological preparation is, of course, one of the most important keys to success in the sport, and is the author of many examples and tips show how to proceed in different situations in order to get the most out of yourself. With proper psychological preparation and way of thinking, many 'impossible' things, will prosper us fully as possible. And because all tennis players who are trying to make full use of their potential, I recommend you read 'Anything is possible' because this book can really help it.
Marin Čilić, Tennis Player and ATP #9
Testimonial
I am very impressed with Igor's book. My personal analysis is that it could be very helpful to parents and coaches who are trying to understand what is the pathway for juniors to transition to the pro game and what is important to have succes making that transition. The themes that I see reinforced with examples and guidance are some elements that are needed to be successful to make this transition: Perception, Motivation, Concentracion, Perseverance, Self Confidence One of my favourite quotes is: Repeat your mistakes until you learn a lesson. I know I have mastered this one: I also liked the section where Igor wrote about his coaching with Dinara Safina and what is needed to become a champion and the distinguishing characteristics that she embodied: Dedication,Discipline, Hard Phyisical Work, Trust the Coaches around you, Courage and Determination, Focus and Open to sources of knowledge  are all criteria that I can align around.
David Haggerty, ITF President