Report This Page
If you think that the content on this page this page contravenes our Terms & Conditions please let us know and we will take a look. 
Joan Valls Oliva - Tennis Coach
Joan Valls Oliva
I am a highly motivated individual eager to keep expanding my knowledge in coaching and running tennis programs/tennis facilities. I believe my recent experience working in well known academies/clubs in different parts of the world  and surrounded with experts on the field have allowed me to gain more knowledge on how to run programs and train players effectively. I am looking for my next role as an Assistant Head Coach position or Head Coach in a growing and exciting project.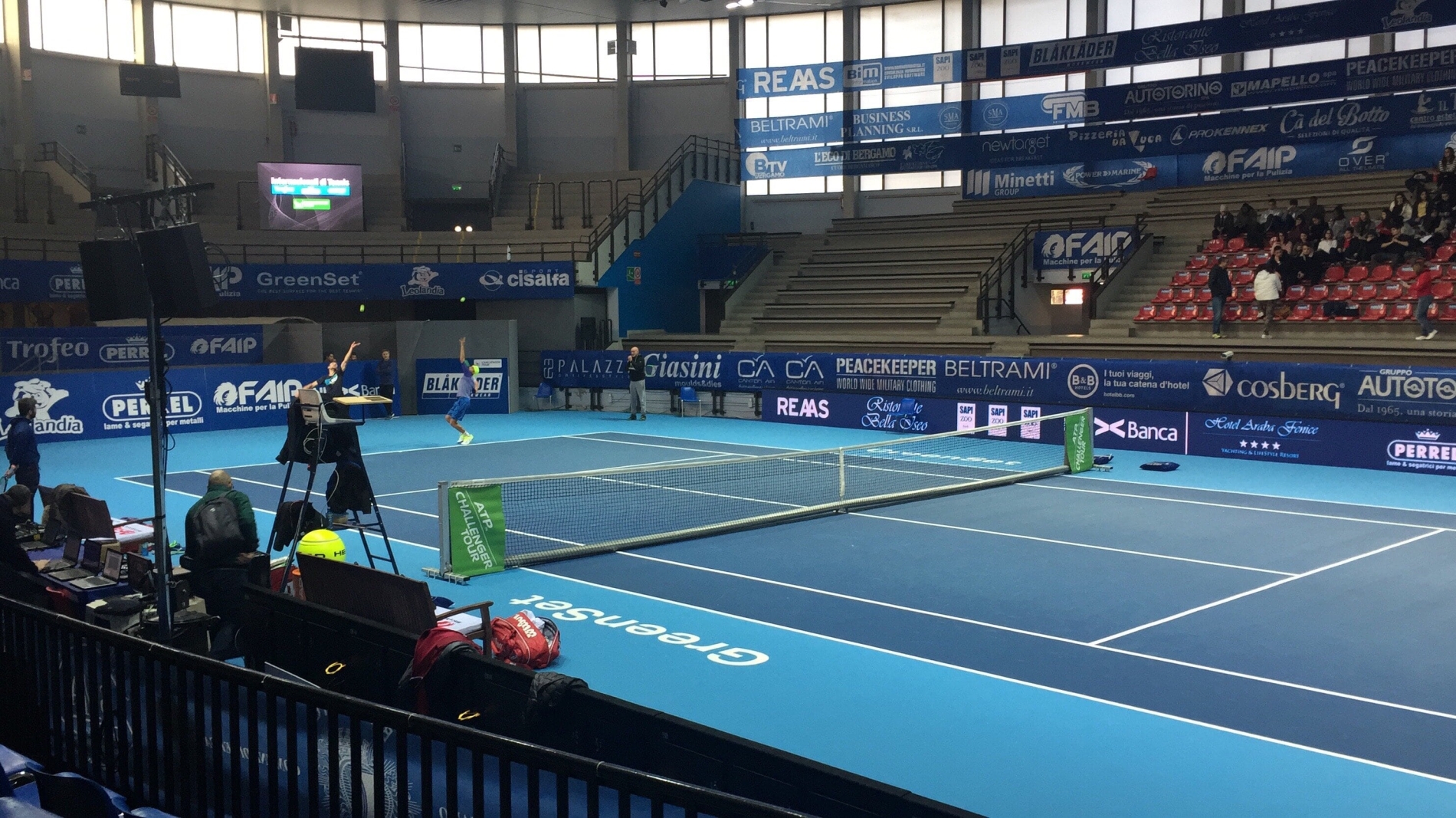 Qualifications
GPTCA Certified
STEPHEN F. AUSTIN UNIVERSITY, Houston, USA
Masters of Interdisciplinary Studies (Business, Psychology, Kinesiology), GPA 3.0
YOUNG HARRIS COLLEGE, Atlanta, USABachelor of Science in Business and Public Policy, GPA 3.25 (Dean's List)
Athletic Scholarship, Member of YHC Men's Tennis Team, #24 in the NCAA División II
COWLEY COUNTY COMMUNITY COLLEGE, Wichita, USA
Associate's degree in Business Management, GPA 3.3
Athletic Scholarship, Member of the Men's Tennis Team, #6 in the NJCAA Division I
Coaching times & fees
Please contact Joan direct via email or Whatsapp.
He can be contacted via Whatsapp on (+34) 626491575
Or you can contact him using email on joanvalls88@gmail.com
Further information
Rafa Nadal Academy in Mallorca and Kuwait
Tennis drills: Returns and First balls
Joan is organized, has excellent time management, communication/analytical skills and conflict resolution
Experience
Tennis Coach at RAFA NADAL ACADEMY, Kuwait, Middle East
– Coach private and group tennis lessons. Beginner/intermediate/advanced levels.
– Coach the Kuwaiti Tennis Federation.
– Create tennis teaching programs.
Co-Founder AMERICAN DREAM SCHOLARSHIPS, Barcelona, Spain- Sports agency providing a university placement service to young student-athletes to
go study and play their sport at an American College.
– Work with multiple of sports: Tennis, Football, Swimming, Volleyball, Athletics.
– Create social-media content: Instagram, Twitter, Facebook, Website
www.americandreamscholarships.com
– Create email marketing campaigns. Communicating with parents, athletes, sports
institutions.
High Performance/Lead Tennis Coach Tennis Coach at RAFA NADAL ACADEMY, Mallorca, Spain-Coached ranked U-18 and U-16 ITF players (Jake Hersey, finalist Eddie Herr 2016).
– Responsible for the U-18 and Future level players, arranging International and National
tournament calendars (ITF's and Futures), plan practice sessions, communicate goals to
assistant coaches, coordinate travel logistics.
– Member of Jaume Munar's coaching team (#160 ATP in 2017).
– Video analysis for player development.
– Promoted the academy through tennis clinics in USA and Europe.
Tennis Profesional at EAST HAMPTON INDOOR TENNIS, East Hampton, NY- Promoted tennis programs and memberships packages to clients.
– Coached private and group tennis lessons for children, teenagers, and adults.
– Helped plan and organize tennis tournaments for junior players.
– Assisted the Director of Tennis with the junior clinic's organization (30+ players).
Assistant Women's Tennis Coach at STEPHEN F. AUSTIN STATE UNIVERSITY, Houston, TX- Assisted in recruiting nationally and internationally (Vivienne Kulicke, 2015 SLC's
freshman of the year).
– Assisted and organized team practices and individual practices.
– Assisted in team conditioning / fitness (heart rate monitors) and video analysis.
– Helped organize travel arrangements and fund-raised events for Women's tennis team.
– Collaborated with SFA Marketing Division to promote intercollegiate matches.
– 2015 Southland Conference regular season title.
Director of Tennis at CAMP TIMBER TOPS, Philadeliphia, PA- Organized daily schedules and practices for 80+ children.
– Supervised six employees on the tennis staff.
– Coordinated and communicated goals to tennis staff under my supervision.
Testimonial
Top international tennis coaches like Joan Valls benefit tennis projects and programs to become successful guiding its players to achieve results and become better on and off the courts. Joan has been successfully coaching some of the top junior and professional tennis players in the world and has a great ability to bring the right culture to tennis programs as well as leading a group of coaches. His presence elevates the level of tennis in any program he is working at and helps diversify it. International coaches like him bring a variety of techniques and perspectives that are necessary for tennis players to become more versatile and competitive locally, nationally and internationally. He has a great ability to lead programs to succeed. In turn, this makes players more successful in major local, national and international tournaments. For the reasons explained above, Joan is an excellent coach, he is a top international tennis coach with extensive experience in coaching professional and collegiate tennis, and his work as a coach will be highly beneficial to build tennis programs.
Georgi Rumenov Assistant Coach Coach, University of Central Florida 2019-present Former Assistant Coach, Florida International University.
Testimonial
As coaches, Joan and I won a conference championship at the division 1 women's level (NCAA - USA) under difficult circumstances. At a young age Joan showed incredible commitment, work ethic, passion for the game, honesty and excellent people skills which were key to propel our project forward. Joan remains a great friend and trusted colleague.
Roberto Aspillaga, Director of High Performance, Louisville Tennis Club