Report This Page
If you think that the content on this page this page contravenes our Terms & Conditions please let us know and we will take a look. 
Joaquin Cuevas – Tennis Coach
https://www.linkedin.com/in/joaquin-cuevas-re-681572213/ (LinkedIn)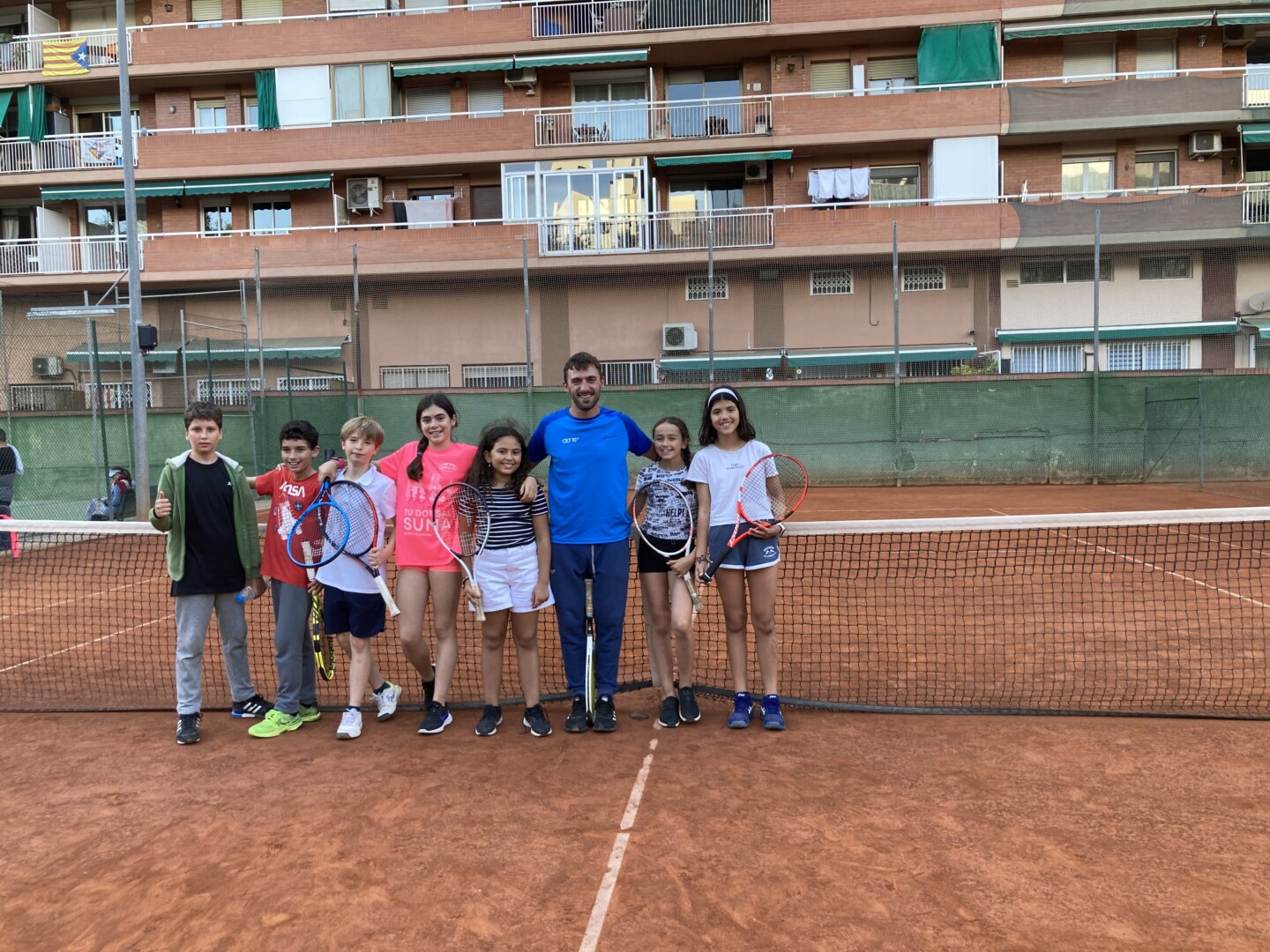 Qualifications
Profesorado de Tennis de la AAT / 2003
Profesorado de Tennis internacional / 2023
I am a passionate and dedicated tennis teacher with extensive experience, including a period at the prestigious Rafa Nadal Academy. My approach goes beyond conventional teaching; I strive to inspire my students to reach their full potential both on and off the court.
My long experience has not only strengthened my technical understanding of the game, but has also accentuated the importance of instilling values ​​such as discipline, work ethic and a winning mentality. I am committed to providing my students with the tools necessary to excel in tennis and in life.
With a personalized approach, I adapt my teaching methods to meet the individual needs of each student, whether they are taking their first steps on the court or looking to hone their skills. My goal is to create a positive and motivating learning environment that encourages both athletic and personal growth.
*********
Soy un apasionado y dedicado profesor de tenis con una amplia experiencia, incluyendo un período en la prestigiosa Rafa Nadal Academy. Mi enfoque va más allá de la enseñanza convencional; me esfuerzo por inspirar a mis alumnos a alcanzar su máximo potencial tanto en la cancha como fuera de ella.
Mi trayectoria no solo ha fortalecido mi comprensión técnica del juego, sino que también ha acentuado la importancia de inculcar valores como la disciplina, la ética de trabajo y la mentalidad ganadora. Estoy comprometido a proporcionar a mis estudiantes las herramientas necesarias para sobresalir en el tenis y en la vida.
Con un enfoque personalizado, adapto mis métodos de enseñanza para satisfacer las necesidades individuales de cada estudiante, ya sea que estén dando sus primeros pasos en la cancha o buscando perfeccionar sus habilidades. Mi objetivo es crear un ambiente de aprendizaje positivo y motivador que fomente el crecimiento tanto en lo deportivo como en lo personal.
Experience
Rafa Nadal Academy by Movistar
May 2023/present
CET10 / Fundació CET10
Tennis Coach
septiembre de 2022 – mayo de 2023 (9 meses)
Barcelona, Cataluña, España
4foreverything
1 año 1 mes
Director de proyecto
septiembre de 2021 – septiembre de 2022 (1 año 1 mes ,Barcelona, Cataluña, España
Zona tenis
Tennis Coach
agosto de 2021 – septiembre de 2022 (1 año 2 meses)
Campana, Provincia de Buenos Aires, Argentina
James Woodward tennis academy
Page 1 of 2
Instructor de tenis
enero de 2018 – diciembre de 2018 (1 año)
Sydney Australia
Autónomo
Tennis Coach
febrero de 2017 – diciembre de 2017 (11 meses)
Auckland, Nueva Zelanda.