Report This Page
If you think that the content on this page this page contravenes our Terms & Conditions please let us know and we will take a look. 
Jonny Swain
Hello everyone, my name is Jonathan Swain and I am the Head Coach and Owner of Pembury Tennis Coaching. I became involved with tennis when I was 10 years old and joined my local club in Staplehurst. My coach Nick Davies said to my parents at the time, happy for him to come along, but he is really not very good at all and he may struggle.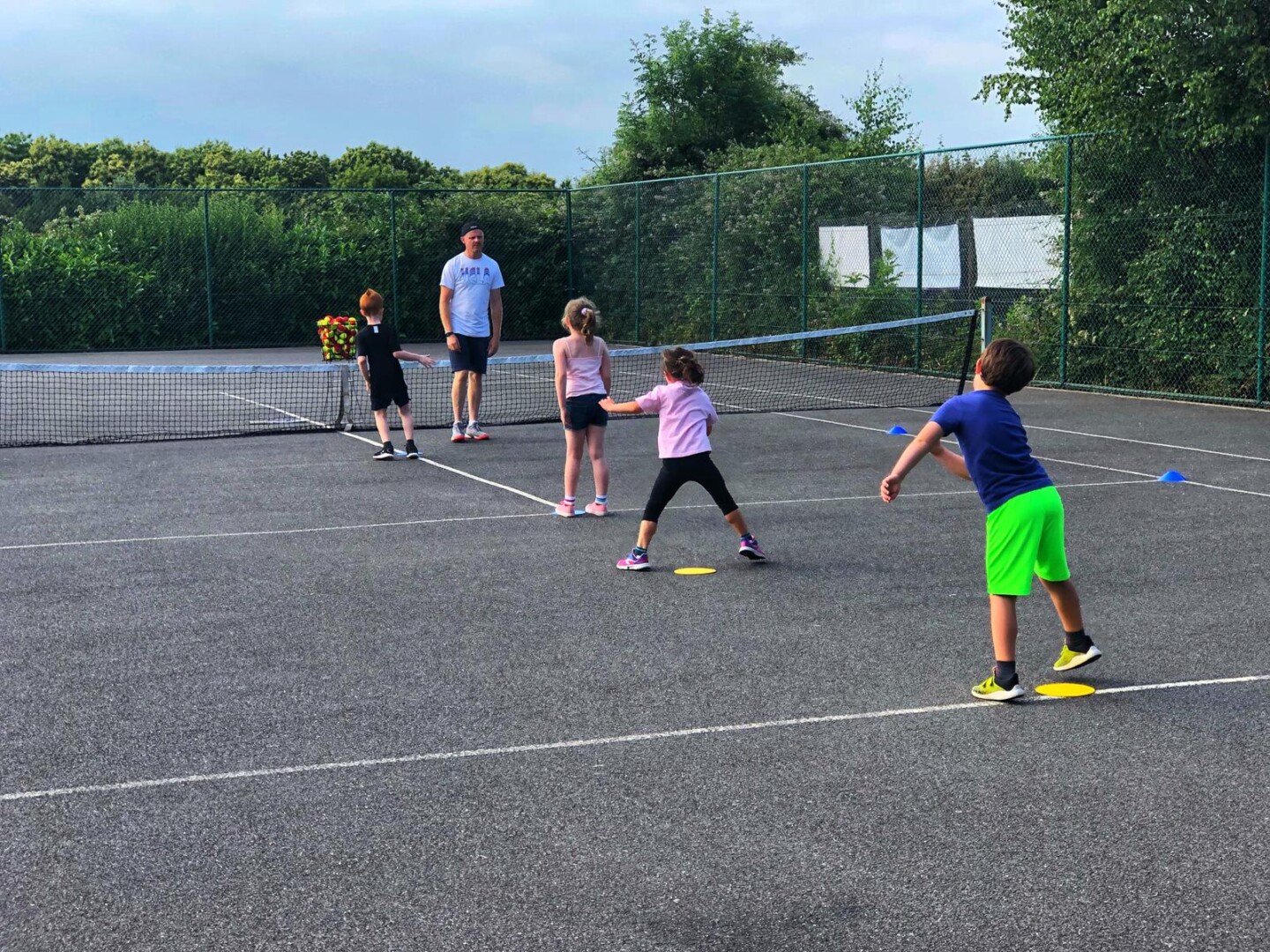 Qualifications
LTA Level 2 Qualified, LTA Coach Accredited
LTA Coach Accredited,
DBS Qualified,
Safeguarding & Protection in Tennis Qualified,
Level 3 Emergency First Aid Qualified.
Coaching times & fees
Coaching sessions will be held here at the Recreational Ground at the following times and have been given priority by the council.
9am Cardio Tennis Session
10am Private Lessons
9am Private Lessons
10am Private Lessons
4pm Red Ball Tennis
5pm Private Lessons
9am Cardio Tennis Session
10am Private Lessons
4pm Private Lessons
5pm Green Ball Tennis
9am Private Lessons
10am Private Lessons
4pm Private Lessons
5pm  Cardio Tennis Session
9am Private Lessons
10am Cardio Tennis Session
4pm Private Lessons
5pm Adult Doubles Night
9am Cardio Tennis Session
10am Cardio Tennis Session
11am Private Lessons
12noon  Private Lessons
Coaching Sessions usually only use 1 court except on Wednesday Morning, Thursday Afternoon Friday morning and Saturday Morning when both will be used for Cardio Tennis.
Just a short video of me training one Friday afternoon at the club…
My parents knew I really wanted to go and supported me all the way and I had a real desire to play so that I could become the next Stefan Edberg. By the time I was 17, I was playing 5 times a week at Maidstone and Staplehurst combined and I was invited to play for the local County squad.
Experience
3 years running my own company – JS Tennis Coaching,
3 months cover for Crowborough Tennis Club (CTA SUSSEX)
No matter what your level is when you start playing tennis, you can always go on and achieve if you have the desire. A few years ago now, I qualified as a Level 1 badminton instructor and loved the style and benefits it can bring to the children. But my real love has always been tennis.
Pembury Tennis Coaching had been just a dream, but with the help of Pembury Council and the superb generosity of Tesco Bags For Life Team we are finally ready to launch.
Testimonial
My daughter doesn't do much sport outside school other than her dancing lessons. Coach Jon has made tennis so much fun that my daughter loves going back each week. I didn't realise how much has changed since I had tennis lessons when I was little. I didn't enjoy my tennis lessons when I was little. The technique used to coach these little ones is fun and exciting. Jon has a marvellous rapport with the children and so much encouragement for them. It is obvious to see the amount of effort that has been put in to each lesson/progression plan for the classes. I moved to Pembury two years ago and had no idea there were tennis courts at the Rec until Pembury Tennis Coaching started. So pleased that Pembury Tennis Coaching is able to utilise this space for such a great sport for both boys and girls!
Lisa Jones - Tennis Mother
Testimonial
My son absolutely loved tennis classes with Johnny. We tried several sports with him but there was always something which put him off, he is only 5 and it sometimes hard to keep him focussed on a sport for longer. But not with tennis and in the way Johnny conducts the classes. My son really loves him and Johnny is very good in sending his mood swings and manages to turn him around easily. Each class is well prepared and thought through and offers lots of fun games which does not bore the young children. I had tennis classes myself when I was younger and they have been much more regimented and less fun. And the good thing in all the fun the children still learn all the skills they need plus more. I can highly recommend Johnny as a coach
Caro Hurmson - Mother of student
Testimonial
Ben (7) loves these tennis lessons, in his opinion they rate from 'awesome' to 'triple awesome'. Jonny is excellent in terms of coaching and encouragement and fun. He has huge technical knowledge and, more importantly for children, he has the ability to teach and communicate that in a wide variety of suitable ways. Thank you!
Bid Case - Tennis Mum