Report This Page
If you think that the content on this page this page contravenes our Terms & Conditions please let us know and we will take a look. 
Ken DeHart - Tennis Coach
Ken DeHart
PTR International Master Professional
USPTA Master Professional
USA High Performance Coach
2 Time PTR National Pro of the Year
2 Time USPTA Divisional Pro of the Year
Wilson Premier Advisory Staff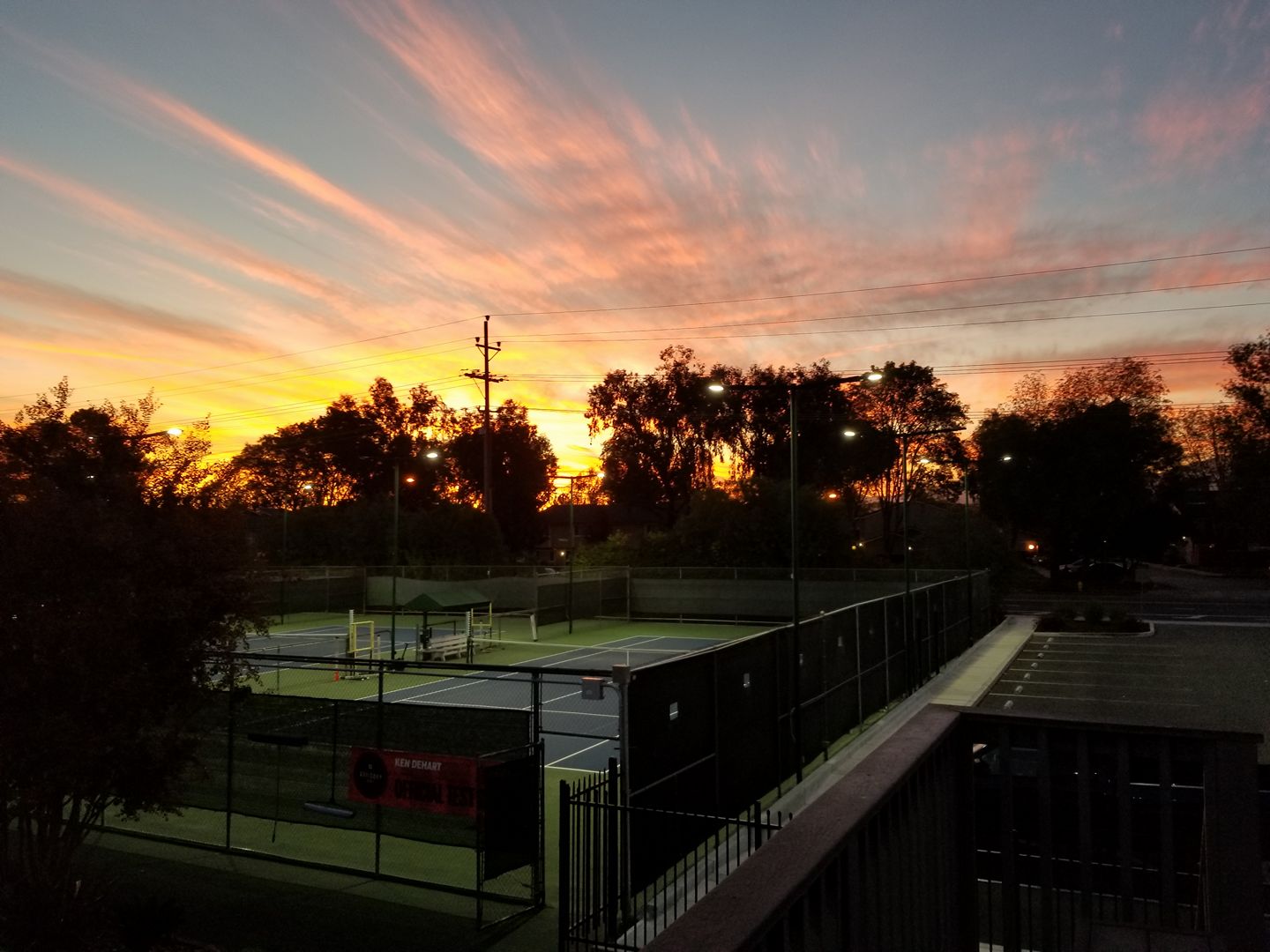 Qualifications
I am a PTR International Master Professional, USPTA Master Professional, USA High Performance Coach and National PTR Clinician for the past 40 plus years.
I represent  Wilson as a Premier Advisory Staff member and speaker. I serve as an Advisory Staff Member for tennisdrills.tv, Grips Program, OnCourtOffCourt and the Billie Jean King Eye Coach
I have presented at the US Open National Tennis Teachers Conference, Australian Open Coaches Conference, PTR Wimbledon Conference and most all USPTA divisional conferences on drills, games and mental skill training for coaches and players. I am a contributing writer for Tennis, TennisPro, Addvantage and may websites.
Coaching times & fees
My teaching times are from 8 am to 8 pm Monday through Friday and 8 am to 1 pm on Saturday and Sunday
Private Lessons are $110 for members and $120 for non-members. You receive a written evaluation of the key points of your lesson and access to Coach My Video analysis of your performance.
Drop In Drill Clinics are my specialty and are $25 to $35 for hour or hour and a half clinic.  These include instruction but high energy drills and games to improve your skills and match play performance
Further information
Currently working at Silver Creek Valley Country Club – more to follow.
AVAC – Almaden Valley Athletic Club was my previous home base.  We had 10 Led lite hard courts with 5 of the courts lined for Red, Orange and Green Ball programs and 2 viewing decks for observing lessons, match play and USTA  Adult and Junior Leagues. Our program was very active and welcome new members. Our ROG program is headed by PTR and USPTA Professional Al Juodikis
Other features at AVAC include a new fitness center, child care center, cafe, outdoor swimming pool and one of the finest indoor swim schools around.
Here is Ken showing some of his tips using the BJK Eye Coach and a ball machine amongst other practise tools.
This is Ken with some of his clients from PTR, AVAC and Wilson
Experience
I first discovered tennis as a freshman in college, went to K-Mart and bought my first Wilson racquet and a can of Wilson balls and began to play.  3 years later I won the conference doubles championships at #3 doubles and was co-MVP my senior year.
I was certified in the PTR with Van der Meer in 1976 and the USPTA with Bill Tym and have been teaching as a Director of Tennis for the past 45 plus years at major facilities in Nashville, Phoenix, Atlanta and San Jose. 1983-1985 I served as the PTR's first Executive Director on Hilton Head Island, SC.
My teaching is a common sense approch to instruction that can easily be applied to performance by students of all ages and ability levels. I have 7 dvd's on Drills for Beginners, Intermediate and Advanced players, Defeating the Monsters in Your Mind, Corrective Techniques and Myth Busting, 20 Best Games, 50 Best Tennis Tips and many Utube tennis tips.
We use video, targets, Billie Jean King Eye Coach and any visual aid to help students evaluate direction, depth, spin and speed of their shots.  Choosing the correct words to help players have a "word picture" is critical to improved performance and retention.
Testimonial
"Ken is an inspirtational and motivating teaching pro who is passionate about helping others improve and love the game as much as he does"
Testimonial
If you ar looking for a bit of inspirations to kick off 2017.. This guy is your man! Ken DeHart is on the court 7 days a week with an unrivalled passion for the game & genuinely one of teh nicest guys you could meet" Sam Bradshaw NSW/ACT Coaches
Sam Bradshaw Tennis Australia
Testimonial
"Ken has a unique eye that lets him determine the cause of an error - not just the symptom"