Report This Page
If you think that the content on this page this page contravenes our Terms & Conditions please let us know and we will take a look. 
Lucia Di Paola - Tennis Coach
Lucia Di Paola
Italian highly motivated Sport and Event Manager with six years of experience in China, Africa and APAC region environments. Results- oriented with a proven track record of working collaboratively with team members to achieve goals.
Fluent in Chinese, English, Italian, and Spanish and looking for my next opportunity as an international tennis and padel coach.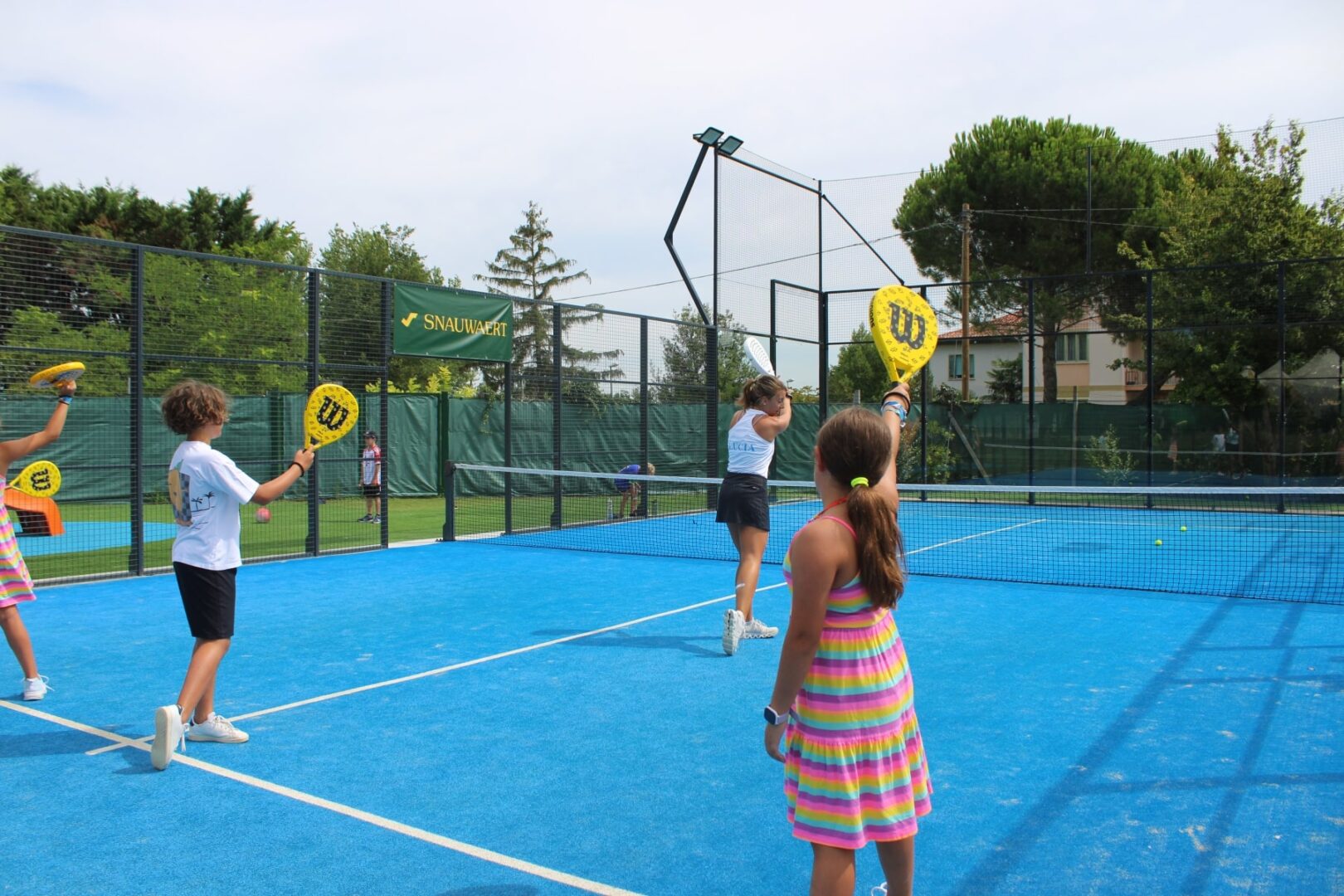 Qualifications
Shanghai Donghua University – 2018 to Current – Chinese taught under granduate program in Tourism Management
Shanghai Normal University – 2016 to 2018 – Intensive Chinese Business Classes Sponsored by Shanghai Government Scholarship
High School Diploma General Accounting Degree – 2010 to 2015 – Instituto di Ragioneria 'Leinaudi' Bassano
Coaching times & fees
Please contact me direct via email on luciadipaola96@gmail.com or Whatsapp +393496025132  for more information on availability…
Further information
Certifications:
PTR Tennis Coaching Certificate (Professional)
PTR Padel Instructor Certificat
Yoga Teacher 200 RYT – Yoga Alliance
Ayurveda Yoga Massage Therapist
Entrepreneurial, high-energetic, passionate and accurate problem solver, I strive to make a big impact wherever I go.
Successful in building strong relationships and achieving positive customer satisfaction. Eager to bring talent and expertise to growing organisation.
Skills:
Contract negotiations and administration
Business growth
Event calendar management
Special events planning
Guest relations
Workflow management
Business administration
New Business Development
Strategic planning
Budgeting
Experience
Tennis and Padel Professional – 11/2022 – 04/2023
LUX Tennis
Padel, Tennis and Yoga Teacher in:
Soneva Jani – Maldives – Soneva Resort

Six Senses Zighy Bay – Oman Six Senses Resort
Sport Manager – 05/2020 – Current
Camping Village Mediterraneo – Cavallino – Venezia, Italy
Director of Tennis overseeing all aspects of Camping Mediterraneo and Ai Fiori Camping Village program in Cavallino- Treporti (Venice). Including adult and junior clinics, camps, lessons. Tournament director for multiple events including recreational and professional at the adult and junior levels.
Overseeing all off-court aspects including customer service, staffing, pro shop, inventory, finance, membership growth, club and special events.
Planned, organised and managed recruitment and selection processes, consistently meeting budget targets and recruitment goals.
Events & Sport Manager –  01/2022 – Current
Radisson Blu Resorts & Spa – Azuri Village, Mauritius
In charge of the development of sports projects and short and long-term objectives, management of different categories and work teams, administrative management and creation of external projects with public and private sponsors.
Planned event logistics by performing site evaluations and cost estimates.
Mentored customer service, marketing, sales and accounting teams.
PRIVATE TENNIS TRAINER IN SHANGHAI – 2016 – Current
Tennis Coach, Clients Networking, Organizing Lessons, Tournaments and Events.
Collaborated with International School in Shanghai such as BISS, YCIS, Concordia and Multisport Organization
TENNIS INSTRUCTOR, THANYAPURA HEALTH & SPORT RESORT-THAILAND 2015-2016
Training at Spin&Slice in Thanyapura N
Named "Best Tennis Resort in Asia"
Involved in pre opening, operations and management in luxury Spa & Wellness Management, Ayurveda, Therapeutic Yoga, Naturopathy, Nutrition, Customer Care
TENNIS COACH / ANIMATOR – P.S. L'EQUIPE – HOLIDAY ENTERTAINMENT SERVICES 2014 – 2016
Tennis Coach in different Italian Resorts (Venice, Lake Garda),
PR and Event Manager in Stella Di Mare Beach Hotel & Spa – Sharm El Sheikh
Testimonial
Lucia was and still is my tennis coach in Shanghai. She was essential to achieve my goal. In addition to the profound technical expertise, she was able to motivate me always, pushing me to do my best to reach my goals. She's a sunny, very serious and reliable person, able to plan winning strategies and implement them until the goal is reached. I also observed in her a natural predisposition to the organization of events and to the management of people in general; I'm sure she has a natural gift in this. I recommend Lucia without any doubt, whether it is for coaching or for any other activity that requires a very motivated person, with so much energy, and who knows how to make people feel relaxed, excited and fascinated for any activity
Marco Crespolini - GM Asia TrendArt SA
Testimonial
Lucia has been my tennis coach for a while in Shanghai now. She's professional, energetic and fun to work with. I'd highly recommend any level of tennis player to train with her. She always has something to offer.
Ariel Qi - CEO and owner of Hope & Rising