Report This Page
If you think that the content on this page this page contravenes our Terms & Conditions please let us know and we will take a look. 
Maico Egbers - Tennis Coach
Maico Egbers
I am a passionate and accomplished tennis player and coach. For the past 19 years, I have dedicated myself to this extraordinary sport, and it has been an incredible journey filled with numerous accomplishments. When it comes to coaching, I believe my extensive playing experience gives me a unique advantage. I'm knowledgeable, passionate, hardworking, honest, and dedicated. My aim is to help players from all levels and ages understand and excel in tennis. Doing so by providing and learning the most up-to-date strategies, techniques, mental and physical training. I am actively seeking an exciting adventure abroad, longing for the opportunity to immerse myself in a different culture, expand my professional horizons, and embrace new challenges. I am ready to step outside my comfort zone and contribute my expertise while learning from diverse environments.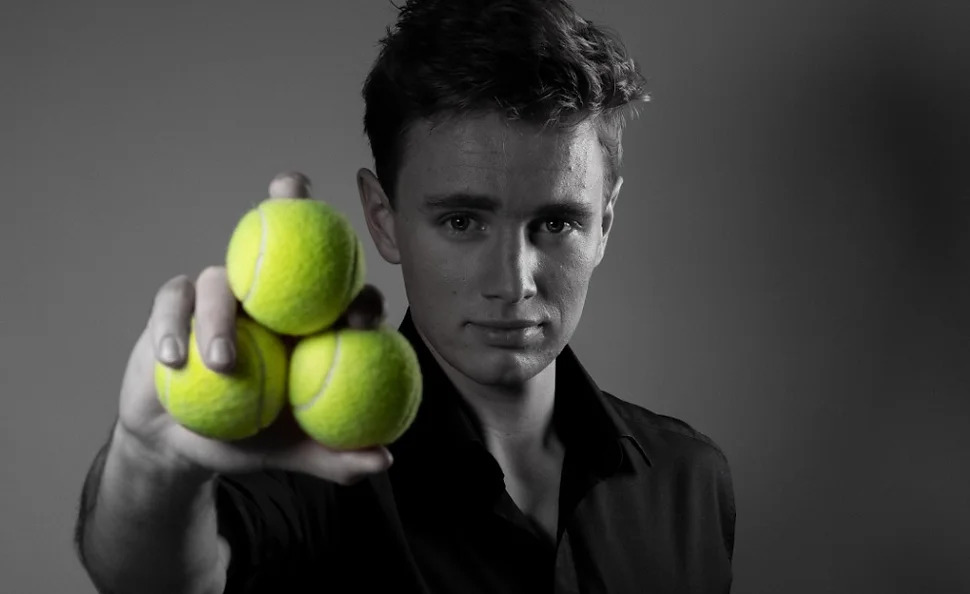 Qualifications
KNLTB Coach level 1 (A)
KNLTB Coach level 2 (B)
CPR certified by the Red Cross
ERSA Certified Stringer
Coaching times & fees
Please contact Maico direct via email or WhatsApp.
He can be contacted via WhatsApp on +31 6 33886370
Or you can contact him using email on info@maicosport.nl
As a player, I've had the privilege of competing in various national and international tournaments. I've also been fortunate enough to train with some of the best players in the country at renowned academies. Additionally, I represented McKendree University, a NCAA Division 2 men's tennis team, for four years, which was an incredible experience.
Currently, I run my own business that caters to clubs, tennis organizations, and individual clients. I offer a range of services designed to enhance the tennis experience for my clients. Some of these services include personalized tennis instruction, racket stringing and customization, (theme) clinics, one-on-one coaching sessions, and comprehensive physical and mental training both on and off the court.
Experience
2021-present: Coach at TPV Heksenwiel where I mostly work with competitive players
2022-present: Coach at Bogtstra&Kockx
2021-present: Coach at Tennis Tuning Academy
2019-2021: Coach at Top Tennis Training Brabant
2019-present: Hours at private courts
Testimonial
I have had the privilege of being coached by Maico for the past year, and I can confidently say that he is an exceptional tennis instructor. His extensive knowledge, attention to detail, and ability to provide constructive feedback have been invaluable to my progress. Maico takes the time to understand my goals and designs personalized training programs that address my specific needs. His coaching style combines technical expertise with a genuine passion for helping his students succeed. With Maico's guidance, I have seen significant improvements in my technique, consistency, and overall performance. I am grateful for his mentorship and highly recommend him to anyone looking to elevate their tennis game.
Testimonial
Maico is a true mentor and an exceptional tennis coach. His wealth of knowledge and experience in the game is evident in every session. Maico's ability to assess my strengths and weaknesses and provide tailored guidance has been invaluable. He not only focuses on technical aspects but also emphasizes the importance of mental resilience and strategic thinking. Under his guidance, I have not only seen significant improvements in my strokes and footwork but also in my overall confidence on the court. Maico's unwavering support, patience, and belief in my abilities have motivated me to push myself beyond my limits. If you're looking for a coach who will challenge you, inspire you, and help you achieve your tennis goals, I highly recommend Maico.