Report This Page
If you think that the content on this page this page contravenes our Terms & Conditions please let us know and we will take a look. 
Tom Swan - Tennis Coach
East Lothian
United Kingdom
Tom Swan
Highly motivated Tennis Coach with 13 years' experience across school, club, resort, district & competition roles. An approachable, outgoing individual who possesses strong problem-solving, organizational, customer service and communication attributes.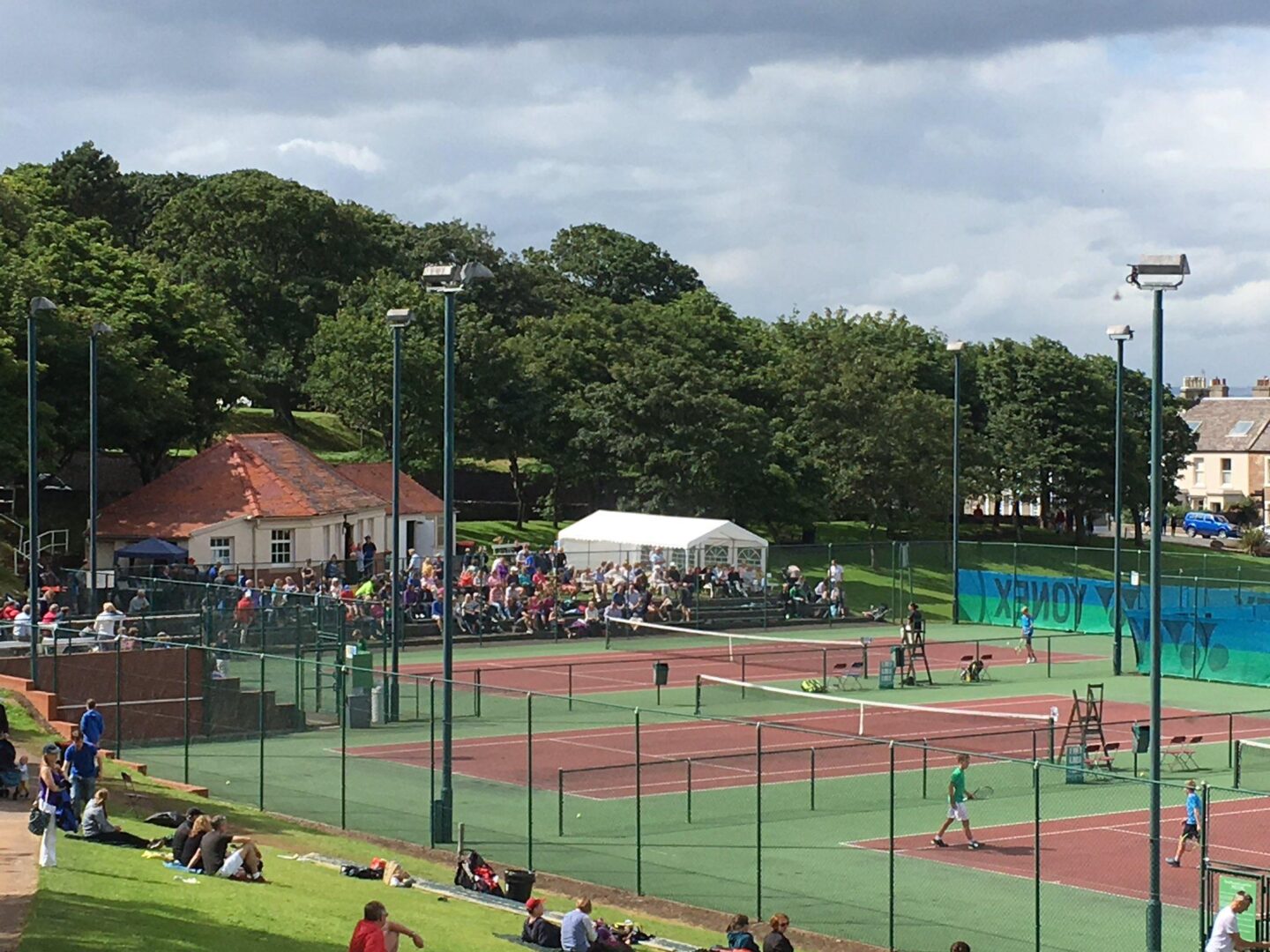 Qualifications
LTA – Level 1
LTA – Level 2
RPT – Spanish/European/American/International
PTR – Adult Certification (Professional Grade)
Coaching times & fees
Please contact Tom direct via email or Whatsapp.
He can be contacted via Whatsapp on +447912892110
Or you can contact him using email on swan-tennis@hotmail.co.uk
Tom has experience as both an assistant and head Tennis coach in club, school & district environments.
Experience
Playing Experience:
Club – Current East of Scotland League player for Barnton Park & former mens captain
District – Former Borders District Player
County – Former South of Scotland Junior County Player
Coaching Experience:
East Lothian Tennis & Badminton Development Officer
Develop the East Lothian Tennis Development Squad programme
Identify and monitor candidates for the East Lothian Performance Athletes in Schools programme (PAiS) and the East Lothian Squad.
Organises and implements the successful running of the East Lothian Open, an annual event that welcomes 500 players each year.
Develop the East Lothian Schools Tennis programme
Academy Coach – Aphrodite Hills, Cyprus
East Lothian District Squad Coach
Plan and run sessions throughout the year for district level players aged 8-18
Continually assess players as they look to progress through the player pathway structure and report progress to their club coach
Prepare players mentally and physically for competitive events out with the programme
Mentor student coaches
Longniddry Club Coach
Plan and implement weekly sessions for players of ranging ages and abilities
Plan and run junior holiday camps
Develop community links
Report progress to the management committee
Aphrodite Hills Tennis Academy, Cyprus: – 2021 to current
Plan and implement weekly sessions for players of ranging ages and abilities
Plan and run junior & adult courses
Develop community links
Report progress to the management committee
Testimonial
I got to know Tom approximately 4 and a half years ago when he started as the Tennis Development Officer at East Lothian Council. I am the Chair of one of the East Lothian tennis clubs. We have worked together on a number of initiatives including introducing all ability children's tennis classes into the area. He is proactive and enthusiastic and has a real interest in engaging children and adults in tennis. He has also coached both children and adults (beginner through to club players) at the club with good feedback from the participants particularly around the support and encouragement he offers. He makes the coaching fun and is very good at including everyone in the activities. He also coached my son in the County development squad and so has experience of coaching more advanced players too. He coordinates the running of the East Lothian annual tennis tournament, which, by number of entries, is the largest tournament in the UK outside of Wimbledon. It offers something for all ages and all standards and Tom makes sure that everyone feels welcome and enjoys the experience. Tom is a confident individual, interested in many sports, and keen to share and nurture this interest in others.
Lucy Bryden, East Lothian, Scotland
Testimonial
I have worked with Tom as an assistant coach and also received coaching from him so this testimony is from first-hand experience. He has a very friendly approach and has a great knowledge of tennis coaching and displays this in all his sessions. All class members benefit from this, learn a lot and importantly enjoy themselves. I would highly recommend Tom if you are looking for some excellent Tennis coaching.
Martin Strevens, East Lothian, Scotland