Report This Page
If you think that the content on this page this page contravenes our Terms & Conditions please let us know and we will take a look. 
Wan Rahman - Tennis Coach
Wan Rahman
I am a tennis coach with 30 years experience from Malaysia seeking for a better opportunity elsewhere.  Being involved in  the tennis business for many years, I have learned a great deal about life itself.  Tennis is so much about problem-solving, and working things out for yourself and thinking things through, and being able to understand what's going on on your side of the net, but on the other side of the court as well.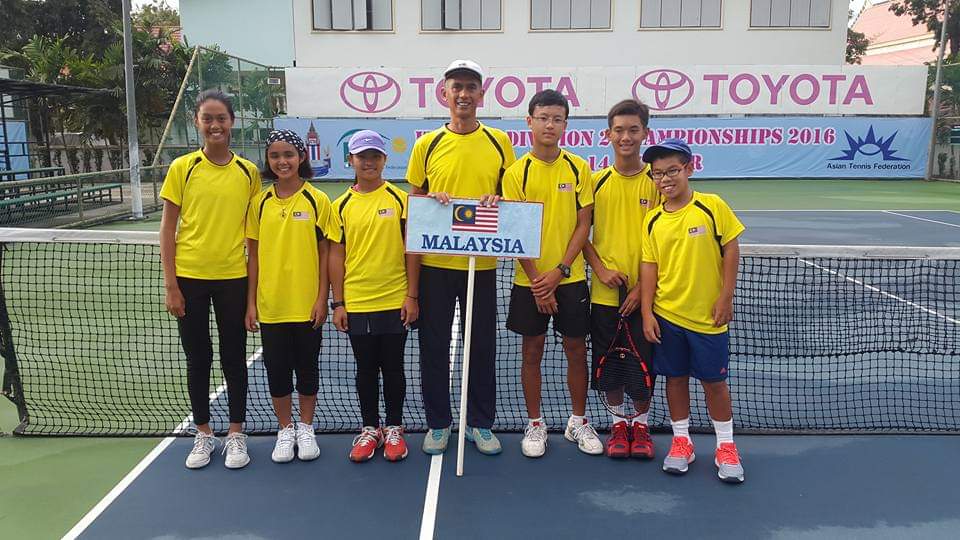 Qualifications
USPTR (United States Professional Tennis Registry) 1985
Dennis Van De Meer Tennis Academy
Attended Harry Hopman Tennis Academy 1984-1985
Attended Oscar Wegner Tennis Academy in London 2008
Certified as MTM coach pioneered by Oscar Wegner Education
Coaching times & fees
Please contact me via email on dhomwan@gmail.com or via WhatsApp on +60128886428 directly for coaching times and fees as these can vary.
In tennis you really need to think quickly and act quickly, so decision-making is such a huge part of it.  Being a tennis coach helps me create a bond between players and make them understand that they have to take responsibility for themselves.
Travelling to places like Europe, South East Asia, Australia and America has helped me understand about different cultures.  Apart from introducing good techniques there are more to it than just plain instructing.  Students from all walks of life come with different range of abilities and mindsets and you have to improvise.  That makes me unique in terms of my presentation.
I have based here in Kuala Lumpur , Malaysia for last 15 years or so and few years ago propelled our National juniors to victory during the ITF  Development Fund team.
Personal Tennis Achievements
¼ singles Paradise Island Final doubles.
Won Winter Haven Doubles.
Ranked top 5 in Malaysia from 1987-1993
Participated in Asian Satellite Circuit. 1987, 1990, 1991 [Jakarta, Taiwan, Singapore and Kuala Lumpur]
Representing Malaysia in Davis Cup [1987 vs Hong Kong] [1990 vs Saudi Arabia][1991 vs Thailand] [1992 vs Indonesia]
Represented Malaysia in the prestigious Ghafar Asian Nations Cup 1991, 1992 ATP Career High Doubles Ranking 999
Experience
Worked as a pro at the Boat Club (miri) for 3 years from 2006 -2009. Mostly international students (kids) where expatriates work with one the biggest shell companies in Malaysia.
Worked at the Utama Club working with British International School kids from 2009 -2010.
Presently, a freelance coach working with students from their condominiums.
Testimonial
Coach Wan. My tennis coach for the past one and a half year. He's taught me many techniques like topspin, backspin and serve. He might be a little rough at times, but generally he has good intentions. He improved my game by giving me tips such as timing shots and positioning. Although he taught me many techniques, he prioritizes on the fundamentals which I had difficulty with, for some time. Without his coaching, my skills wouldn't be as refined as it is today. -Ian-