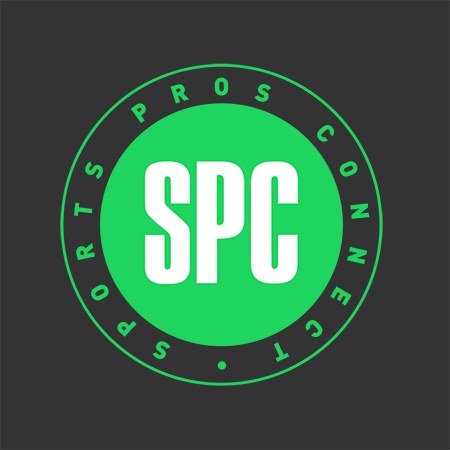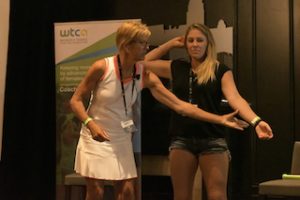 Hi Sarah Stone, its great to have you here today!!  Firstly, for our readers, please introduce yourself to everybody and tell us a little about your tennis career to date…
Hey Mark! Always my pleasure to chat with you. I'm an Aussie who wound up an American citizen, living in Florida. I've been fortunate enough to play a couple of Grand Slams myself before turning to a coaching career when I was quite young, because I found it a lot more satisfying! I've had the privilege of working with 6 top 100 players and ITF top 50 juniors. The three highlights of my coaching career were coaching Samantha Stosur during three of her Grand Slam titles, working with Alexa Glatch when she qualified for Roland Garros after a two-year injury setback and coaching Aleksandra Krunic to a career-high ranking and her first WTA singles title.
Thanks, Sarah, now I personally was at your 1st and 2nd WTCA New York Conferences, and I must say they were both brilliant!  Tell us about this years event, some of the highlights, and what makes your Conferences stand out from other coaching Conferences?
Mark we love it when Sport's Pros Connect is a partner at our events! A friend recently applied for a job at one of the big four federations and in her interview, they asked her that exact same question "Why are the WTCA events so good and why does everyone love them". This is really simple, our team works so hard to ensure that the coaches have a great experience. Ann and I are very grateful that our tennis friends have really rallied behind the WTCA and given their time to deliver stellar presentations to the attendees. But above all else, we have built an incredible global community where everybody knows that they are all on the same level. There is no feeling of not being a "good enough" coach, there is a real camaraderie amongst the coaches who forge wonderful friendships and really feel part of something very special.
What feedback have you had from other attendees from any of your conferences?  What would you change for the next time (if anything)?
Honestly its been fantastic. Many coaches took the time to email us and thank us for hosting another first-class event. The truth we are the ones who are thankful that these awesome people chose to enhance their coaching knowledge and really get behind the WTCA. I'm not sure we would change anything, but we might have to change the venue because the growth rate will ensure we break capacity in 2019.
As a business, we attended your Paris Conference earlier in the year and also your New York Conference just a couple of weeks ago.  Already we have benefitted so much more from the New York Conference than from Paris.  Why do you think this is the case?
The coaches in America are a slightly different crew to the European coaches. I put it down to the fact that the continued exposure to your brand is starting to make a lot of waves in the tennis industry! Sometimes people take a little while to learn what a new company is all about. But for us, coaches realize that after three years and many highly successful events, the WTCA is here to stay!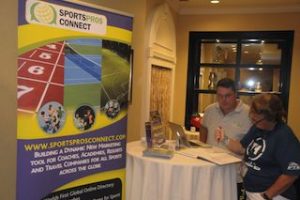 Changing the subject slightly from Conferences to the WTCA now…  What were the main reasons behind you starting the WTCA (Women's Tennis Coaching Association) and what were/are your aims behind it?
I realized that coaches didn't have the opportunity to get coach education specific to working with female players. I also realized that by combining my network with our president Ann Grossman Wunderlich's connections we could create a fantastic organization that really brought people together…turned out pretty well so far!
Has anything changed since you started?  Are you happy with the progress you have made so far?
More and more brilliant people have strengthened our team. We welcomed Tim Bainton onto the board recently who brings his outstanding business experience along with Tammy Anderson who is a former CFO at Marriott, Anne Miller who is one of the all-time greats in the tennis world, Lisa Dodson a true educator, this has sparked rapid membership growth. When it all began I wasn't quite sure what I was actually doing. I honestly never anticipated the WTCA growing this quickly or to a community of over 45,000 in under three years.
Thank you very much Sarah.  Sportsprosconnect.com is proud to partner with the WTCA, and we have worked fantastically well together so far.  We hope there are many more events just as successful as the most recent one in New York.
To find out more about the WTCA, please go to their website and consider joining as a member.  There are many benefits to becoming a member of the WTCA, including discounts at their events and discounts on various courses.  To see more about this, please click here.
Thank you must also go to AJ Cotter of CTA Sussex for being photographer at the Conference!
Mark Wylam (Owner Sportsprosconnect.com)