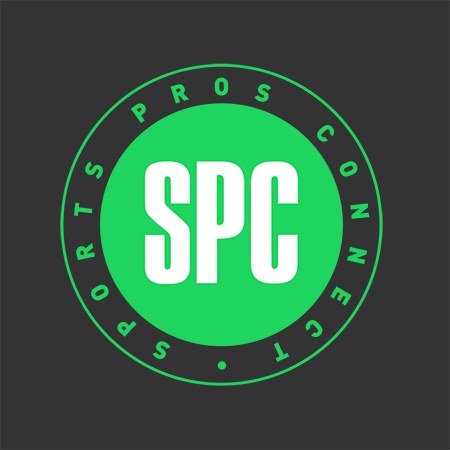 Good morning Mark Finnegan, please tell us a little about yourself and your career to date?
I was a college coach for 12 plus years at 3 different division 1 university's. Before that I coached with Cliff Drysdale management. Upon return to Ireland a few months ago I began my new business All Sports Recruitment.
So, you started All Sports Recruitment in 2018…  Tell us a little bit about it and what was your inspiration behind the idea?
All Sports Recruitment is a company that helps you find the right fit of university for you. This entails: getting the culture and expectations to match with what will bring the best out of you. Utilising All Sports Recruitment helps to increase your chances of getting the University and the player to align with the same standards and expectations.
We also help place people in sports jobs globally. It's the hope that one day we can place our student athletes in jobs that are a good fit post graduation.
So you played tennis at Collegiate level and Coached in College Teams, what has been the highlight of your career so far?
I have countless wonderful memories and friendships that I gained during my career in college tennis but some of my top highlights have to include:
Being part of coaching the team at my alma matter University of Memphis. That team went from being ranked outside the top    100 universities to being ranked inside the top 16 (all within the space of only 4 years!) While I coached there, we found a group of guys that fit our vision for the program.
Also coaching the team at the University of North Florida who went to the NCAA tournament for the first time. It was so fulfilling being a part of them achieving such a monumental first for the program.
But the absolute best part of being a college tennis coach, hands down, was watching the players develop daily and pushing them to break free of their comfort zone. It was always challenging in the short term but very much worth the effort as I get to see the fruits of their labour become so apparent in the character of men that they are now, post-graduation…that is the most enjoyable and rewarding aspect of doing what I did.
There appears to be only a handful of companies helping sportsmen and women achieve College Scholarships to USA in Ireland…  Why do you think there are so few, and how do you aim to capitalise and educate athletes to choose the College pathway before professional sport?
There are a few businesses helping with scholarships for Irish athletes, however not enough.  What sets me apart from any other agency, and makes my expertise invaluable, is that I have the first-hand experience of being a college athlete, coach, and recruiter in America and understanding the process from all perspectives.
Going to the USA on a scholarship has become so much more challenging than it was previously, there are many more rules that must be followed. The extensive process, countless options, and the sheer size of America make this a daunting process to undertake for someone who doesn't know the industry. Not to mention the process takes a lot time and resources.
I always said that if I ever came back to Ireland from America I would setup a recruitment company to help other Irish athletes navigate this process more easily and confidently. I truly feel a desire to help other Irish athletes. Since I have now spent 50 percent of my life in Ireland and 50 percent in the USA, I have the ability to be able to relate to the Irish family as well as know the college landscape of America.
In my career I have coached numerous players who have used the pathway of college tennis and education to become professional athletes. In my opinion, being a professional is waking up every morning and devoting the majority of your day to becoming the best you can be at what you are doing. That mentality embodies college Athletics. It is very simple, but does take dedication. The beauty of the system in America is the ability to not just incorporate but balance well the different hours in a day to train, study and foster friendships/fun. I think that the college education system helps athletes become better at their chosen sport.
What are the benefits of an athlete using All Sports Recruitment ahead of more established companies providing similar services to you?
I was a college coach for 12 plus years as well as an athlete. This is a huge advantage for the me. I was dealing with all of the recruiting agencies around the world and some of them have done an amazing job. I was able to learn from  the positives of what they do as well as see the areas that could be improved upon. From the perspective of athlete, coach, and recruiter.
Also, throughout my years I built trust and relationships with other coaches in college athletics. I have learned exactly what type of  player does well with a specific coaches and culture. This is a priceless advantage to have when I consult a family on the decision they are making for the their future.
What are your short term goals?
My goal is to help educate people at an earlier age on the process. The rest of the world is starting the recruitment process at the beginning of the 4th year. I am hoping to get in front of all our elite athletes at an earlier age so they can use their 4th years to their advantage. If we can educate parents and athletes at an earlier age then we increase the chances of maximizing the process. Another goal is to familiarise myself with all of the sports in Ireland and know each one of its unique attributes.
Finally, tell us about the achievement you are most proud of since All Sports Recruitment has been founded?
What I am pleased with the most is seeing the athletes, we take on have a greater sense of purpose. I do not sugar coat what needs to be done, but I do let them know that if they commit 100 percent to the process then they will open doors for themselves to be recruitable. I have seen athletes get on track and learn how to strike the balance with his/her training and studying. When I begin working with them I feel like the player now has a decisive plan for their future and a purpose to each day.
I take great pride in being able to deliver on what the athlete and family has defined as their top priority in choosing a university.
Thank you Mark for taking time out of your schedule today!  Please click here to find out more about All Sports Recruitment or contact him direct on mark@allsportsrecruitment.com. As well as being the only 'All Sports' recruiters in Ireland, Mark also helps clients find jobs worldwide.
Mark Wylam (Owner Sportsprosconnect.com)