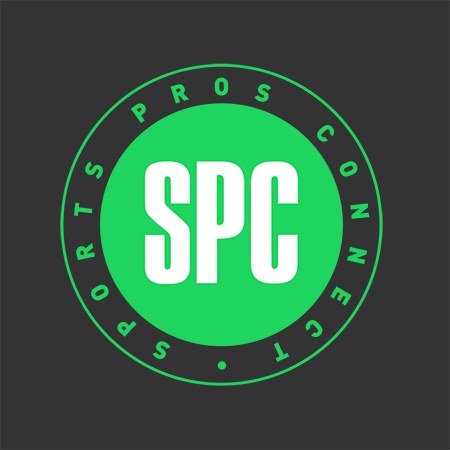 Good morning Nicole Efstathiou, it is great to have you here today…  Can you please introduce yourself and your role in tennis?
Hi Mark, thank you so much for giving us the opportunity to promote our beautiful Tennis Academy at Aphrodite Hills Resort in Cyprus. My Name is Nicole Efstathiou. Originally from the Netherlands and married to a Cypriot, I have lived in Cyprus for the last 30 years. I started playing tennis when I was only 8 years old and this has played a very important role during my entire life. Upon my arrival in Cyprus, I immediately joined a tennis club. Years later, my youngest son has shown his tennis talent from an early age, and was qualified to play Wimbledon, US Open and Australian Open juniors.  
I have seen many tennis clubs in my life, but I have always known that Aphrodite Hills Tennis Academy had the perfect set up. When I was given the opportunity to become the Tennis Academy Manager, it was like a dream come true. My aim was to let everyone know about the game and our unique facilities and not just only to the Resort's property owners and residents here, but everyone.
Fantastic, so you are the manager of the Tennis Academy at Aphrodite Hills Resort in Cyprus… Please tell us more about the Resort and tennis facilities?
Aphrodite Hills Resort is Europe's multi-awarded golf, leisure, and real estate development on a 2.3 million sqm land, located on a hill with beautiful views of the Mediterranean.
Accommodation options consist of a 5-star Hotel and stunning holiday villas. The Resort is home to one of the best golf courses in the world. The PGA National and has been voted as the "European Golf Course of the Year 2018-2019" as well as "European Golf Resort of the Year 2018".  The unique set of amenities include supermarket, shops, restaurants, medical centre, pharmacy, chapel, spa (with 27 therapy rooms), horse riding, soccer academy, gym, kids club and conference facilities.
Our Tennis Academy features 9 professional courts, of which 5 are plexi-cushion hard courts and 4 European red clay courts and a tennis pro-shop. We also proudly launched the first 2 padel courts on the island.

How has COVID-19 effected Aphrodite Hills Resort and what plans have been put in place for the safe re-opening?
Cyprus is now on the proud list the 30 Safest Countries in the World Amidst the Global Pandemic and this is a result of a correct government handling in protecting all citizens against the dangers of the pandemic with several courageous and creative actions.
The end of the lockdown measures has allowed our company to gradually come back to normal with its operations. The PGA National Golf Course has re-opened all 18 holes as well as the Tennis Academy & soccer and both are ready to welcome back all players.
The Tennis Academy has been following all the precautionary measures to prevent the virus: i.e. protective plexi glass at the reception, staff with masks, disinfection gel and gloves everywhere. Each morning we disinfect all the equipment, and this is repeated on a frequent basis during the day.
As from the 22nd of May, tennis, golf and other sports facilities are back in operation. From the 9th of June Cyprus will  be  opening airports and accepting visitors from safe countries and we believe that by July all countries will be allowed to enter Cyprus again, which is very important for the tourism of Cyprus in general and Aphrodite Hills Resort of course.
What events have you planned at the Academy for the rest of the year?
We are of course dependant on the decisions of the Cyprus Tennis Federation who is following the ITF restrictions. Hopefully, our ITF Seniors will take place as originally planned, from the 14th until the 19th of September.
This year we were promoted to category 3 which is very good for us since our target has always been to increase the number of Tennis players from all different countries. Category 3 will help us a lot. We also have postponed Tennis Europe under 14, in May and waiting if we can reschedule this for the end of November. Our local tournaments are still on the yearly calendar. A lot are pending at this moment but am sure everything will go into place soon.

Given the current climate, have you any special offers you would like to announce?
We are all aware of the difficulties all Tennis Tour Operators and Tennis Coaches are facing during these unprecedented times and we fully understand the necessity to help each other for the good of the business.
Our Tennis Academy is the ideal destination for tennis coaches bringing ladies and/or men groups here and rent our courts. Any coach who brings a group of more than 8 players will have free accommodation at the Resort. 
We want to offer 25% discount on court hire (instead of 20%). This means €18.75 per court per hour. We would also like to offer one free court hire per day for your clients (subject to availability).
Our professional tennis coaches are available to offer their services to the tennis coaches, should they require assistance.  We offer a wide selection of coaching services.
Accommodation:
Aphrodite Hills Holiday Residences offers an extensive range of stunning holiday homes including Apartments with private or communal pools.  In collaboration with the Holiday Residences team, we are pleased to increase the commission on any accommodation booked for your groups (15% instead of 10%) on the 2020 and 2021 public rates. This commission is on the accommodation rates only and irrespective of whether you accompany the group or not.  All offerings are applicable for all new bookings received within the current year for any 2020 or 2021 groups.

There are hundreds of tennis resorts in the world…  How does Aphrodite Hills Resort compare with the best and what sets you out from the crowd?
Aphrodite Hills Tennis Academy is one of the premier tennis locations in Europe.  We offer all year round world-class 5-star tennis facilities and tuition in a spectacular award-winning location. Its known as "The Destination of All Senses" and it really is. One must visit it to be able to feel the uniqueness.
We are very proud of our services. Our Academy is very compact, and all the players feel like coming home and ready to play their best.
Mainly, we have temperatures around 30 degrees but due to our unique location (the Resort is located on a hill), a comfortable breeze allows the game to continue during the hottest months of Summer (July & August). One can also enjoy the game on a shaded hard court during the summer.
Due to all year-round special weather, the game at our Tennis Academy, never stops.
Thank you Mark for giving me the opportunity to let you know more about our beautiful and multi awarded Resort!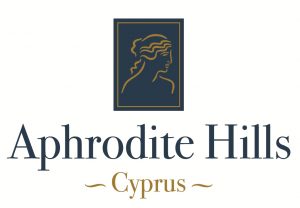 Thank you very much for taking the time to chat with me today Nicole.  We hope you have a successful summer season and beyond.  If you have an enquiry for Nicole, you can reach out to her via email on nicole.e@aphroditehills.com 
Likewise if you would like to be interviewed in this format on a topic of your choice, please dont forget to contact Mark Wylam via Whatsapp on +353867922188 or email on info@sportsprosconnect.com

Mark Wylam (Owner Sportsprosconnect.com)