We wanted to let you know about a good news story from a SPC member Baraka Ominde, 15 from Kenya.
You may remember we brought to your attention SPC member Baraka back in December. He was looking for an academy to enhance his tennis and academic skills and I'm pleased to say that he successfully used the services of SportsProsConnect!
I thought it would be interesting to take you through his journey with SportsProsConnect from when Jared Ominde (Baraka's father) reached out to SPC, to now, when he has just announced that Baraka is joining a South African Tennis Academy, and will be on the plane leaving on Monday 6th February!
Jared Ominde reached out to us in March 2021 about his two sons Baraka and Derick.  Baraka was 13 at the time, and Derick was 18 years old.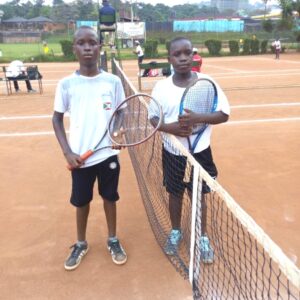 At this time Derick was doing great, having a junior ITF ranking of 380 and was (and still is) a member of the Kenyan Davis Cup Team.  Derick has since been accepted into a US College on a good scholarship.  He has been unable to follow his dreams of going to college in the US due to visa difficulties, but this is a separate story and unfortunately not uncommon for African tennis players.  The family are hoping to resolve this as soon as possible.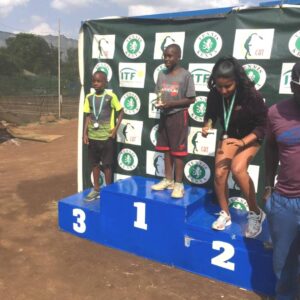 Baraka is much younger and has a lot of potential.  About a year ago, we explored the possibility of finding a school or academy for Baraka with no success due to a lack of budget.  The plan was put on hold until Jared contacted us again in November 2022.  He was able to raise his budget for an academy by quite some way, and we therefore felt confident that we could find an academy suitable for Baraka's needs.
We had a long conversation and decided to set up a social media post giving some information and the budget that Jared had for Baraka.  We also used direct contacts of SPC to send information to various academies arounds the world.  Amazingly, 15 academies contacted us from continents across the globe including Africa, North America, Europe, Asia and Australia.  From these 15 Academies, Jared personally spoke with 8 owners who were all interested in Baraka.
Jared, and of course Baraka, started getting excited.  Europe was an opportunity, as was the US and even Asia was possible. However they were both extremely impressed by the manager of the first Academy they spoke with, based in South Africa. The efficiency of the academy manager was soon becoming evident.  After each call I was having with Jared, you could see that South Africa was becoming their first choice!
Roll on a few weeks later and Baraka is in the middle of playing an ITF event at the moment whilst preparing to head to South Africa on Monday 6th February!
Jared Ominde had this to say about the service at SPC:
When covid hit in 2020, my eldest son Derick who was at East Africa center in Nairobi by then their center got shut down. This is when I started looking around what next for my boys.

Fortunately I came across Mark's post about the SPC platform on Facebook. I did not hesitate to start the process of applying for the boys to become members.  I can only urge my fellow tennis parents to consider joining SPC – it's a global platform and is able to provide the solutions you are looking for. I am positive that with the right program in place, our kids are more than able to demonstrate their full potential."
In the middle of his ITF tournament, Baraka had this to say:
I Baraka Ominde really appreciate everyone who has been involved with helping me… I'm excited with my big step going to South Africa. Big thank you SPC.
SPC Player Profiles:
Click here to see more about Baraka Ominde:  https://sportsprosconnect.com/barakaominde/
Click here to see more about Derek Ominde:  https://sportsprosconnect.com/derickominde/
Academies:
Why not get in touch if you have or know of a player looking to expand their horizons in an academy environment – whether in the short, medium or long term!  All in a days work for the team at SPC, or in this case just under 2 years!
Until next week,