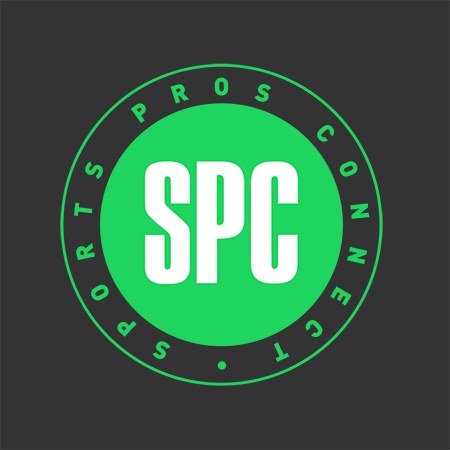 .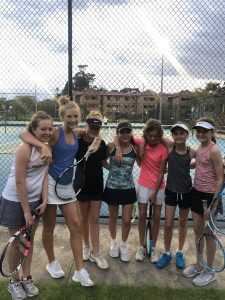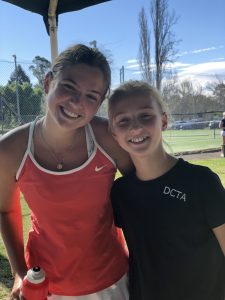 Good morning Dave Comyns, its great to have you here today…  First of all, please tell us a little about yourself and your career in tennis?
I grew up in Newcastle which is 2 hours north of Sydney, this place is known for its beaches and relaxed culture. Managed to play tennis there to a high junior level and stopped around 15 years old. I fell into coaching around 17 and never looked back. Have been obsessed ever since with development, whilst growing a leading tennis company.
Thanks Dave.  So, one of the great things about running SportsProsConnect is that we work with coaches all over the world.  Tell us a little about the state of tennis in Australia, particularly in light of the recent bush fires and Corona Virus?
It's tough here and everywhere. Australia went from a drought to bushfires to flooding and now we are all experiencing a pandemic. This has been a tough 12 months for our country but hopefully we have better days in the near future. 
I have travelled a fair bit around the world and I certainly know that Australia is one of the top places to live. Hopefully this will remain the case in the long term. We have had many disasters of late but our country has shown great resilience and unity through it all. This is a great testament to the character people living within it.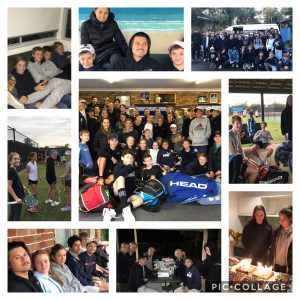 Dave, how has COVID-19 effected tennis operations in Australia and what are the plans moving forward?
Well it has been a hot topic of debate in our state and others. Currently in NSW the governments position is that you are allowed private lessons, but keeping distance. In other states I am not sure. Things change daily and I don't know who to listen to, but either way my mind was made up 2 weeks ago.
I can only speak on my personal mindset and situation. 4 weeks ago it was all about "How can I adjust the program to keep it going and keep the staff employed." 3 weeks ago it was "How can I adjust but keep all health guidelines and keep it all going." 2 weeks ago my brother and I spoke, he had said I can't visit my father (whom is unwell & at tipping point with dementia) he said it was because I have been exposed to many people at work.
I suddenly realised in that moment "What the hell am I doing, stay home". My brother had said "when it comes to tennis I listen to you, when it comes to health I listen to my doctor." As far as the future for this industry, who knows. Tennis Australia seems to be trying with various support resources and the government with stimulus.
We need someone to look forward and have plans to provide to the business owners, regarding possible problems getting back to where they were when things pass. One issue I see is that higher income families being able to afford tennis in the next 6-12 months and middle to lower income families not being able to afford it.
Meaning those tennis businesses in regional areas and lower income residential areas will be struggling to afford tennis programs. They need to be provided clear guidance and resources to attract playing tennis in this crucial period.
We all want things to go back to how they were before COVID-19 but there will be big surprises when this expensive sport has lower participation rates than other sports . This is where leadership and planning should have already started.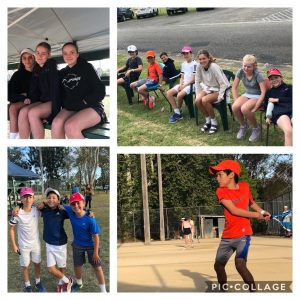 Overall it seems that Australia is an amazing place to live and work…  Tell us a little about your Academy DCTA which you have been running in Sydney?
We are an Academy that focuses on our community and culture. We aim to have a competitive, structured and fun environment. DCTA mainly runs performance squads and travels with players every 10 weeks to tournaments. This gives them something to aim towards the end of each school term. We also coach many of the parents and friends of the performance players. As families are the core customer of the company. 
Our staff is very close and a diverse group. We try to cover a range of skills and I make sure they are happy everyday as to keep them at their best for the kids. 
For anyone thinking of coming to work in Sydney, a typical day could be spent finishing a great day on court and then going to any of the beaches 10 minutes away. A weekend could be walking the Sydney harbour bridge or having a drink at the opera house. It's a fine lifestyle on top of having a great work life culture if at the right venues, and there are many.
You often hire coaches from abroad, how easy is it for an international coach to gain access, and what sort of attributes would you be looking for in a coach working for you?
Yes, and there is an easier process than many countries with firstly applying for either a working visa up to 1 year or a student visa for longer. After that the employee and employers can discuss details of permanent residency or sponsorship. There is actually a great opportunity here in that there is a visa for tennis coaches under the 'skill shortage visa' for 2 or 4 years options. 
For the majority of programs we initially look for someone with great communication, presentation and relevant experience. This means they have the ability to cover most of our programs. Most applications focus on their playing ability and the higher rank players they have "worked with". This is usually a big no no for me as there may be some ego and could be tough to confirm with our culture. We want all rounders and not specialists.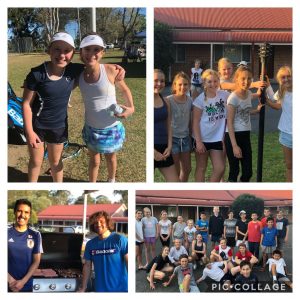 How is tennis governed in Australia, and do you think there will be significant changes once the COVID-19 situation gets better?
I do and I don't. One thing I know is great leadership and character is shown in the face of adversity and right now I am not seeing this from any tennis governing bodies. There will be a significant rise in unemployment and for sure in the tennis industry.
BUT the skill shortage will still remain and I will always seek the best developers whether here or abroad. 
Finally, now is your time to have your say about Australian tennis players!  What is your opinion on Nick Kyrgios, who is your Australian tennis idol, and who are the players to watch out for in Australian tennis?
Nick Kyrgios – I spoke in an article to the daily telegraph years ago and said when he is on court people don't talk about if he wins or loses "they only talk about the significant moment he has in a match whether it be a rant or a tweener" I thought this was a bad thing, but now I have succumb to the fact that it's entertainment and he brings the casuals to the game. With how our sport is trending I think entertainment is of most significance and he is winning me over. 
There are many you could call idols with our rich history in the sport. I wasn't around the days of Hoad, Laver, Roswell etc. but I was for the Rafter, Phillipoussis and Hewitt era. I think Pat was a clear standout role model in the era for all players. 
We have some juniors coming through as obviously Nick is getting older.  Clearly Di Minaur is the pick of the Aussies at the moment with the rise in ranking. Another to watch over the next 18 months is Alexei Popyrin. 
Females – Ash Barty simply the best – enough said.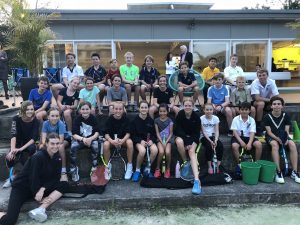 Thank you very much for taking the time to chat with me today Dave.  Please feel free to get in touch directly with Dave via email on dave@dcta.com.au or you can visit his Academy Website Dave Comyns Tennis Academy

Mark Wylam (Owner Sportsprosconnect.com)