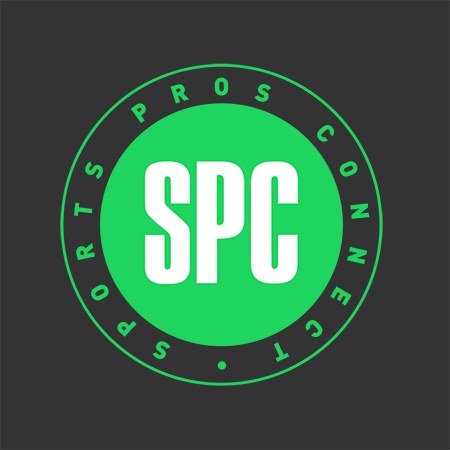 ..
Good morning Mark Bullock, its great to have you here today!  Please could you tell us about yourself and your career in tennis so far.
I've worked in tennis my whole career as a Tennis Development Officer in Nottingham & Cardiff, General Manager of the Nottingham Tennis Centre, Wheelchair Tennis Development Officer & Wheelchair Tennis Manager for the ITF.  From 1995-8 I was one of the National Wheelchair Tennis Coaches and I coached Jayant Mistry from 1992 – 8.
I now run my own consultancy in disability & inclusive sport. A large proportion of the work still in tennis. I am working with Middlesex Tennis as the disability tennis lead and tutoring for both the LTA & UK Coaching. 
Thanks Mark, its great to be talking with somebody so respected as yourself.  Please tell us exactly how you ended up being an expert in disability tennis?
In my first job as Tennis Development Officer in Nottingham I shared an office with Tim Reddish. Tim was the Sports Development Officer for people with a disability.  I learned a lot from Tim very quickly as we worked on tennis projects in the City.  I started to coach a few wheelchair players, including Jayant Mistry.
In 1995 I was appointed as one of the National Wheelchair Tennis Coaches & things developed from there.  In 1996 whilst I was working in Cardiff I had the opportunity to attend the 1996 Olympic Games as support staff for Tanni Grey Thompson.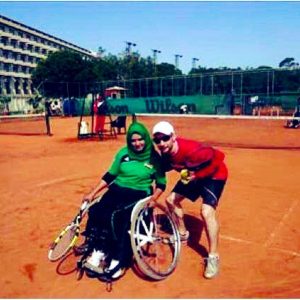 I watched your presentation at the WTCA conference in Eastbourne last year which was fantastic!  Two things struck me from the presentation. Firstly how few disability coaches there were in the UK. Secondly that there was no formal certifications to go through at the time.  Is this changing and what are you doing on a day to day basis to increase the knowledge of our coaches?
Things have developed considerably since I first got involved. Disability tennis is now included in the coach education system and there is CPD available.  Of course I would like to see more training, mentoring & shadowing opportunities for coaches to gain more confidence and knowledge from an impairment specific point of view and also more awareness around how to include disabled people in mainstream activity. 
I am doing some tutoring in this area and also sharing content to raise awareness of inclusive practices. The LTA have an excellent Open Your Doors Workshop targeted at venues which is very useful for coaches. 
There is not a day that goes past where COVID-19 is not discussed at length…  How is this effecting you and your business, and what are you doing differently to promote the sport that you are so passionate about?
I am trying to see the opportunities out there! I'm very busy sharing ideas & producing content on how disabled people can be active at home.  Clearly all my face to face delivery has stopped.  Therefore I've had to be adaptable & creative and do what is possible from home and online.  I am passionate about providing opportunities for disabled people to play tennis and am trying to continue this as much as I can by sharing on line ideas on how disabled people can be active and to influence coaches and venues to become more inclusive going forward.  I am writing content and have set up a physical activity play list on my wife's You Tube Channel: 
https://www.youtube.com/playlist?list=PLmMILE6TY56CYsR56OVqf4EyDbVqkG1Uc  
I'm staying connected with clients and friends on line. The blind tennis sessions that I coach have now become a Zoom meet up.  On a personal level I'm remaining very active exercising at home, eating well, getting lots of sleep and trying to have some fun. 
Luckily a lot of the content that we produce is good fun. eg doing on line zumba classes, playing sitting volleyball in the lounge with audible balloons, playing  tennis inside on a Tennis Factory 'rebound' net with foam audible balls. I love yoga and my personal aim is to try to be able to do the splits. 
What do you think will be the impact of COVID-19 for tennis and disability tennis in particular once we do eventually get back onto the courts?
I think the impacts are difficult to predict. I do think community sport will have a role in reconnecting people. Perhaps people will rediscover doing activity as a family group & value spending time with family and friends.  I see this difficult time as an opportunity to raise awareness of inclusive tennis so I am hopeful that when tennis returns people will be more aware of inclusive opportunities. 
Finally, with Roland Garros postponed, Wimbledon cancelled and I would imagine US Open very much in doubt, where does this leave the future of professional tennis for 2020 and beyond?
I think the future of professional tennis will be very interesting.  This situation has highlighted the financial challenges of lower ranked professional players.  Maybe this challenging time will bring the various international governing bodies closer together. They may be able to explore solutions to the challenges that the sport faces.  This will be a challenging time for all aspects of the sport. Players, coaches, venues, tournaments at all levels and governing bodies will no doubt be effected.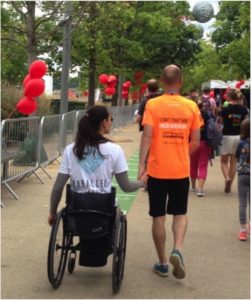 Thank you very much for taking the time to chat with me today Mark.  You are welcome to contact Mark to ask any questions about disability tennis via email on markcjbullock@gmail.com or you can visit his website by clicking here.  
Likewise if you would like to be interviewed in this format on a topic of your choice, please dont forget to contact Mark Wylam via Whatsapp on +353867922188 or email on info@sportsprosconnect.com

Mark Wylam (Owner Sportsprosconnect.com)