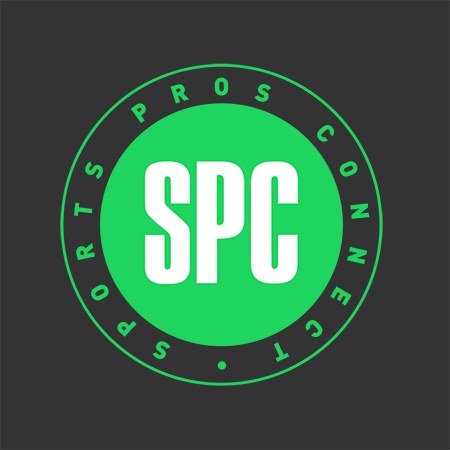 Good morning Dr Michelle Cleere, its great to be able to interview you here today…  For those who don't know, please tell us a little about yourself and what you do for a living?
Dr. Michelle: Good morning Mark and thanks so much for having me on. Here's a bit about me –
As an elite performance expert, I help top athletes, musicians, and executives in competitive fields unlock the power of the mind and create mental toughness to be the best. Having struggled most of my life with my own performance hurdles, I am driven by not wanting others to experience the same battles. My extensive academic background, which includes a PhD in Clinical Psychology and a Masters in Sport Psychology, allows me to help clients deal with performance anxiety, gain more confidence, and build resilience. As many clients attest, their experience with me is exactly what they needed and more than they expected – it was life changing.
In addition to personal coaching, I take on many roles – a best-selling author, athlete, national speaker and teacher. My bestseller program, Beating the Tennis Demons, helps professional, college and junior tennis players develop practical skills to gain more control over competitive environments and mitigate the interruption in play to overcome intense odds and defeat adversity. I've developed simple and effective tools that are used by coaches around the world. I've presented at PTR, USPTA, and WTCA. I also write for many publications in the field of tennis, such as Tennis Pro Magazine, Elite Tennis Journal, ADDvantage Magazine, Tennis Industry Magazine, National Senior Women's Tennis Association, Global Professional Tennis Coaches Association, and Australian Tennis Professional Coaches Association.
Thanks Michelle.  How did you first become interested in sports psychology?  What inspired you to do so?
Dr. Michelle: I grew up in Upstate New York. While living there I obtained an MS in Management of Leisure Services. Pretty immediately after I graduated I was determined to get out of New York and decided I was going to Cali. I didn't know anyone here and had no idea what I was going to do but at that particular time VISTA (domestic peace corps) was a big thing and I ended up securing an awesome position at Fresno State University in the Students for Community Service Program. I had to live on a shoestring, but I LOVED my job. When my VISTA job ended I started teaching college in the field of recreation and leisure and took some other random jobs in recreation. I liked teaching but did not like many of the other jobs I worked so I decided I needed a new plan. By this time, I had lived in several cities in Cali and was living in Oakland. I came across the Sport Psychology program at JFKU and was immediately intrigued – sports and psychology?! That seemed right up my ally. I registered and graduated with an MA. I went on to get my PhD in Clinical Psychology and have never looked back. I love and am passionate about my work. I've been an athlete all my life and have coached athletes a good portion of my life. I was finally able to understand the key to be the person and athlete we want to be – the mind.
As kids, mental skills are not something we learn. The ones we do develop aren't developed consciously and come out of necessity. To perform optimally most kids and adults have to train their brain to align with their body. We train physically but don't often train mentally and your mind is what gets in the way of you being able to perform the way you want. So, you need to train it to do that. This doesn't mean there's anything wrong with you, it simply means that you didn't learn the most effective skills to deal with your environment; be it tennis, other sports, arts, music, school or work. All of this inspires me to do the work I do! 
Sports psychology is all about mental toughness.  Why do you think mental toughness is so important in tennis ahead of other sports?
Dr. Michelle: Tennis is a tough sport. It's you against me and if I don't win, you do! If I don't do well, I lose. If I don't play my best, you win. Everything that happens on the court is all about the individual (unless you are playing doubles). All the anxiety, fears, doubts, pressure, self-identity, and expectations are completely laid out in front of you. It's in these moments when we enter fight or flight mode. If you don't have the mental skills to fight, the only other option is to flee.
As I mentioned above, mental skills are never taught and that includes mental toughness. Most tennis players understand what mental toughness means to them, but many have no clue how to achieve it. Nor should they. Most tennis players are only taught how to play and improve technique. They practice long and hard, but that is not going to change their mental toughness. The only way to develop mental skills including mental toughness is to develop a mental game plan and train your brain to be mentally tough.
What is the proudest moment in your career and why?
Dr. Michelle: Wow! Well, there are so many. It's hard to choose just one. My proudest moment was the work I'd done with my 1st professional tennis player. At that time, I had come out with my Beating the Tennis Demons E-Book and program. Even though I had used my system with many other athletes, including adult tennis players and performers and it worked (it wasn't conjecture), I hadn't yet had the opportunity to use it with a professional tennis player.
I was contacted by a manager of a young player. She had been the #1 college player in the USA but after turning pro was struggling with fears, doubts, worries and negativity. He said that she didn't even look like the same player and needed to work on her mental game. Would I help her? I said sure. I was able to take this young woman from someone who was frightened, stressed out and lacking confidence to be a mentally tough and confident tennis player. She rose up through the ranks and was playing in major grand slam tournaments. Not only did I get to see my system work, but it worked in a big way for someone who had a broken spirit. The most important element in this story for me, is that she was able to start winning again and having fun while doing it. This is why I do what I do – help people develop or strengthen their mental skills so they can do what they love to do!
You are also in internationally known speaker in your own right, but what is the favorite part of your job?
Dr. Michelle:  Hahahaha yes, I am an internationally known speaker thanks to support from all the great organizations that I've had the opportunity to work with – PTR, WTCA and USPTA. I love speaking! I love doing workshops because this is where I can really start giving away information and skills that have a lasting impact. I also do a lot of writing (see bio for specifics). Writing gives me the opportunity to educate and interest people who might not otherwise be exposed to this stuff. And I teach graduate school. I appreciate all of it.  It all adds to my credibility and the quality of my work.
But what I love the most is working 1-1 with clients. The impact my 1-1 work has with clients feels nothing short of a miracle sometimes. I have the chance to change lives in a way not many other people do and the impact on their performance is amazing. I help clients develop or strengthen their mental skills, so they can do what they love doing, play tennis.
One of my junior tennis players: developing a mental plan is so 'duh' and kind of simple in retrospect and I can't believe how easy it's been in a relatively short amount of time. I have so much more control over my emotional up's and down's, my confidence has increased dramatically, and I am having much more in a match than ever before. 
Finally, it seems you are quite a regular on social media, often writing your own blogs!  How important is social media to the average Sports Psychologist?
Dr. Michelle: Social media is key to our existence. Social media is now how we influence people. It's how people get to know us as a friend and a professional. It's the new 'body language'. I am now judged about how well I write, what I write about and how often I write. I am also judged on how much I interact and whether those interactions are trustworthy or believable. It is also a big way to disseminate information that people don't know and don't have. I get to educate people every day using social media. I love that!
Mark, thank you so much for giving me the opportunity to share with your readers. I hope this interview is helpful to them. If anyone has any questions, they can contact me at – drmichelle@drmichellecleere.com or visit my website at – www.drmichellecleere.com 
Thank you very much Dr Michelle!  I am fascinated by the art of sports psychology and 'mental toughness' in particular.  If I had the chance in life to go back to college and study, I sincerely think that sports psychology is the way I would go.  Hearing from one of the top sports psychologists in the world in Dr Michelle has certainly not changed things for me.  Thank you for your openness and sincerity about it all.
If any of our readers would like to hear what Dr Michelle has to say when she was talking to Lisa Stone of Parenting Aces, you can access this here…  Dr Michelle is presenting on 'Positive Mental Character Builds Tennis Players' at the PTR Conference in Hilton Head on Thursday Feb 15th at 9.45am and she is also presenting her course 'Be the Master Coach – Help players beat their inner tennis demons' on Monday February 12th from 6.30-9.30pm   Please check out Dr Michelle's website for more information on  www.drmichellecleere.com or you can email her on drmichelle@drmichellecleere.com. 
 Mark Wylam (Owner sportsprosconnect.com)