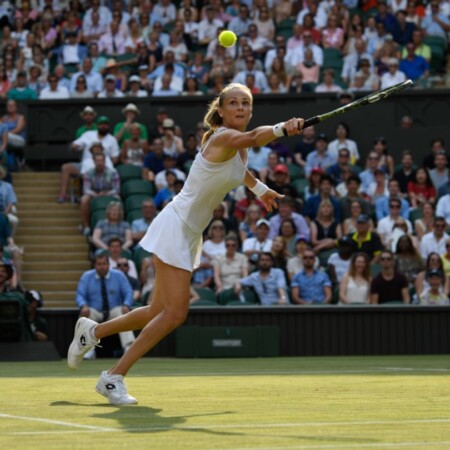 Good morning Magdalena Rybarikova, it's fantastic to have you be our first interviewee in our new series of interviews with Partners and Gold Members of SportsProsConnect!
Please tell us a little about yourself and your amazing career as a tennis player.
Magdalena: Hello Mark, thanks a lot for giving me this opportunity. I started to play tennis by chance. After finding a plastic racket in kindergarten, I was pretty much hitting balls against a wall every day.
None of my family members had ever been in contact with the sport, but when a friend of my parents saw me playing against the wall in front of our house, they decided to bring me to the nearest tennis club, where I played over a net for the first time. I won pretty much all my matches in the first few years and played my first international tournament (in South Africa) five years later.
At 16, I moved to Bratislava to train at the national tennis center and was in the final of Wimbledon juniors one year later. Thankfully, I passed the challenger level relatively fast and entered the top 100 before turning 20. The next 12 years were quite a roller coaster, especially towards the end of my career when I had to deal with different injuries. But as it happens so often, my best results (and ranking) came after a long break during which I had two surgeries.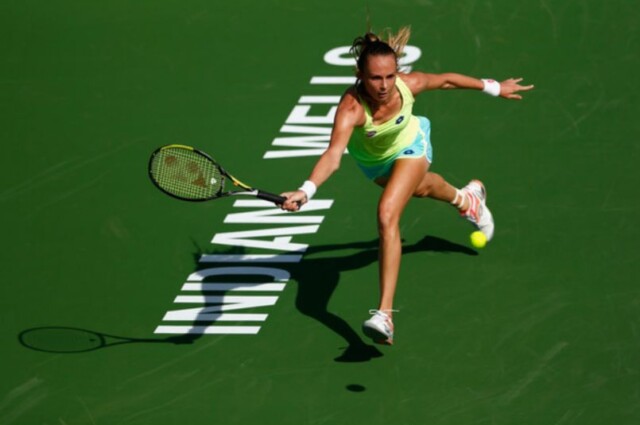 Thanks very much Magdalena, very impressive! After such a distinguished career, what has been your personal highlight?
Magdalena: While it's always nice to win tournaments (I won four on the WTA level), my career highlight was definitely reaching the semifinals of Wimbledon in 2017.
So what about your career after playing tennis? What are your plans now?
Magdalena: I was lucky to have several real estate projects which kept me busy after I stopped playing. I also played a lot of golf, especially during COVID, and still traveled quite a bit. While I want to continue doing those things, my life changed on November 1st when our son Lucas was born. So for almost one year, I have been a full-time mum, which has been a wonderful experience. While I'm very satisfied for the time being, I would also like to share my knowledge and experience with other people in the future.

You became a Gold Member of SportsProsConnect just a couple of months ago now. What was it that attracted you to the platform, and how can we help you to achieve those goals?
Magdalena: When I heard about the platform for the first time, I said to myself, "What a great idea! Too bad it wasn't mine." So simple and thus so effective, truly a great thing. Connecting people and creating win-win situations – I just love it. Also, the website is very well done, clear, and well-structured.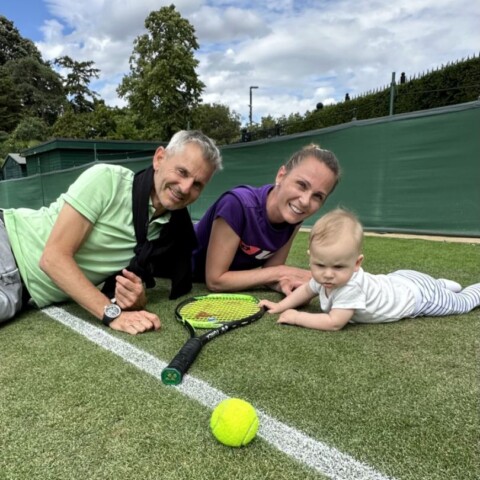 Extremely happy to promote your aims and goals to our audience, so please place them down below for all to see.
Magdalena: While I'm not looking for a full-time job right now, I could imagine helping out with some clinics, (junior) camps, or exhibitions.
We are spending the summer months in Bratislava and Switzerland and have quite a busy schedule, but from November to April is our leisure time. We like to escape from the cold weather and have been spending time in Dubai, Mauritius, Florida and Mallorca. The goal is to combine the vacation months with some tennis activities!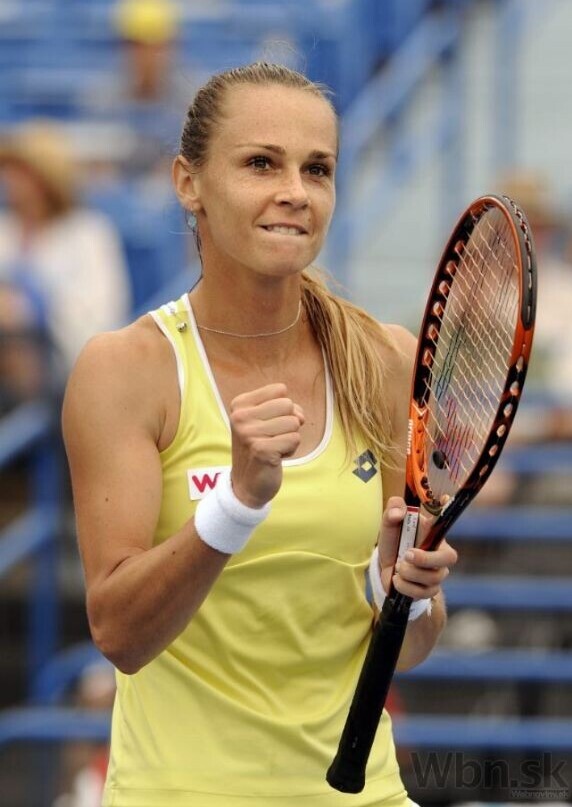 Finally, we have reached the end of the Grand Slam Season for 2023! What has been your highlight and who are the players to watch in 2024?
Magdalena: I guess it's only fair to mention Djokovic first. The consistency with which he delivers amazing performances under great pressure is just unreal. But what Carlos Alcaraz has done at his young age and the maturity he shows is equally impressive. Besides him, I think Ben Shelton is one of the most promising young players. I see those two having many epic fights in the next 10 years.
On the women's side, I've been a fan of Coco Gauff ever since I lost to her in Wimbledon. She was just 15 years old then but played like it was the most normal thing to play on Centre Court. What an athlete! I think Belinda Bencic can win a Grand Slam. I would love to see her do it in Wimbledon!
Contact details:
Magdalena's SPC Gold Member Profile
Tel: +41 79 686 0707
Email: ebreitenmoser@ebcon.ch
If you want to hear more about how Magdalena can help, check out her poster here.
Thanks very much for being part of our series of interviews Magdalena!  We wish you every success, and we will definitely stay in touch helping you to promote your camps and opportunities worldwide!