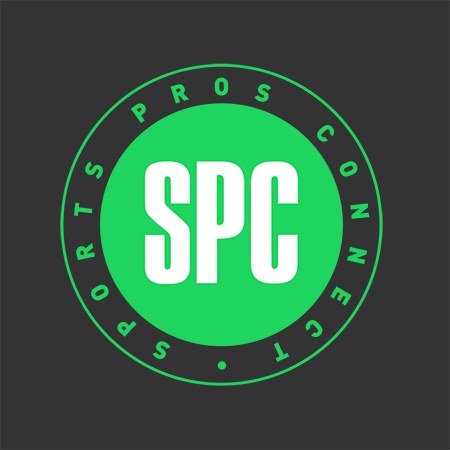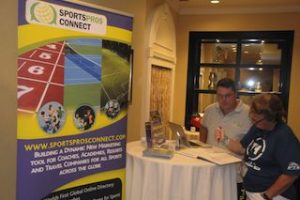 Excited to Launch a Jobs Platform for Tennis Coaches:
We are extremely excited to be able to announce that our worldwide tennis coaching jobs platform will be going live during next week, week commencing 21st October 2019.  This is extremely exciting news and is something that has been brewing since May 2019 when we placed our first coach in Shanghai, China.
The new platform will have a huge impact on our members, especially the coaches who are actively looking for work.  Currently any coach that is interested in applying for jobs we have advertised has to do so through us.  They have to contact us to ask for more information on each registered job and then let us know if they are interested in applying.  We then assess the suitability of the coach considering the ability of the coach, the suitability of the role, and of course any visa implications.
The new platform will change this, and the purpose of this blog is to explain how we work to potential new and existing members, be it as coaches applying for jobs and also to potential facility owners or directors who are looking to use our services to find coaches.

Svetko 'Luki' Bjelotomic was the first coach placed by SportsProsConnect.
How we help Coaches looking for jobs globally:
As a non member you will be able to see our jobs board, however you will only see limited information. If you would like to see more, you have to be a member.  In order to register to be a member, please click on 'Register Now'.
To register, please complete the online form and make payment.  Once we see your registration we will contact you with the first steps required.  We first have to speak with you and build up your online profile using information you send us.  This will become your online cv which will be sent in any job application you make, so needs to be comprehensive.  It is therefore essential that we speak with you if we haven't already, as we pride ourselves in knowing about our coaches so that we can assess suitability for roles.
Once we have created your profile and spoken with you about your goals, please apply for the various roles yourself making sure to include a covering letter.  We will then approve your application and send it to our clients who will then contact you themselves or give us feedback as to whether or not you are suitable for the role.
We will also introduce you into our social media network and announce the sort of role you are looking for, so there is also the potential opportunity for being headhunted.
Susan Nardi was one of the first to be headhunted for a role using our platform, and you can see what she has to say about SportsProsConnect and our services down below:
How employers around the world find coaches within our jobs platform:
Employers have 2 different ways of registering their vacancies within our jobs platform.
Firstly they can become a member of SportsProsConnect and pay an annual rate.  This annual rate promotes their Academy, Club, Resort or Facility on the platform itself and we will aim to drive additional traffic to their main website.  Included within the annual fee is the registration of unlimited job advertisements throughout the year.
In order to register the job vacancies, each facility will need to log in using their username and password to be able to advertise their jobs.  They will then be able to manually add all the information required for their job posting.  This will then be authorised by a member of SPC staff and the job will then be available on
The second way is to pay on a 'pay as you go' basis.  At any one time you can register up to 3 vacancies for a one off fee.  Payment is made via credit card or paypal and you do not have to become a member.
Once the jobs are registered onto the platform, coaches will start to apply for these directly.  All applications will come directly to us at SportsProsConnect and we know our coaches extremely well on a personal level.  As a business, we will vet all applications, making sure the coach has sent a covering letter as to why he / she would be a good candidate for the role.  We do not want to waste the employers time sending candidates that do not meet the criteria or ones who would not be eligible for a work visa.  SPC will only send the top coaches that match the needs of the job description.
Here is what a client of ours, Ruben Herrera made of our services:
What are our membership costs?
Coach Membership:
In order for a coach to apply for any job, they have to be a member and we charge an annual fee for membership.  We are currently charging each coach €70 per year, however will be increasing our prices when we go live with the new platform to €110 per year as of Monday 21st October.
Once we receive payment we build each coach an online cv that looks like the below link.  When signing up be sure to tick the box 'actively looking' as this makes your profile stand out to potential employers.
Here is a coach page we built this week: Radu Popescu
Please click this link to register today: Coach Registration
Please make sure to register at the lower rate before Monday 21st October if at all possible.
Facility Membership:
If you wish to make use of our Facility Membership where we will promote your facility using social media, a listing in our directory, information in newsletter and unlimited job advertisements we are charging €220 per year currently.  This will increase to €300 per year with our launch on Monday 21st October.
Here is an example of a facility membership page:  Kim Clijsters Academy
Please click this link to register your facility today:  Facility Registration
Pay as you Go Job Advertisements:
The third option you have is to pay as you go per job description.  The cost of this is €70 for one job, €120 for two jobs or €150 for all three jobs.  Once the platform is ready you will be able to select these options any time.  The platform will ask for the money and then allow you to manually input your job description.
Currently you can register and add your job for €50 at a time by clicking the below link now, and this will change on week commencing 21st October.
Register your Job vacancy here:

And finally in conclusion:
We cannot wait for the platform to go live.  SportsProsConnect believes that we have the platform required to help any coach or business owner / director within the tennis industry.  We have the contacts to help the tennis industry globally.  There are currently registered users in more than 85 countries and have contacts that are on our side.
We truly want to help the tennis industry and have the passion to do this!  As a business, we are aware that tennis needs to improve in certain areas and are committed to help grow the sport.  If we can help to provide top coaches all over the world, we can certainly help the participation globally.  Lets continue to make this sport great!!
Here is a link to our current job vacancies.
If anybody has any questions, please feel free to reach out to us on info@sportsprosconnect.com or on Whatsapp on +353867922188.  We look forward to helping you out!

Mark Wylam (Owner Sportsprosconnect.com)